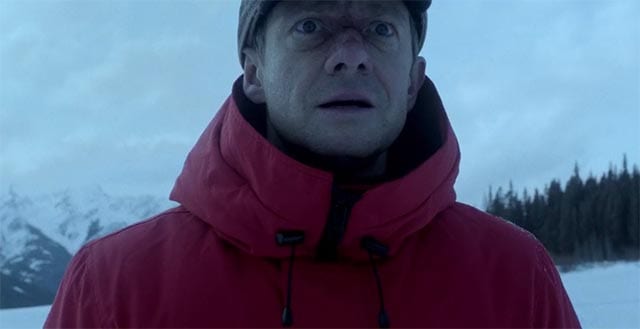 "Fargo" – das positive Beispiel, dass aus Filmen gerne richtig gute Serien werden dürfen. Ich muss gestehen, dass ich beim Schauen der ersten Staffel nicht mehr wirklich viel vom Film im Kopf hatte und den erst einmal direkt im Anschluss verschlungen habe. Und obwohl so vieles so ähnlich erscheint, ist es doch eine komplett andere Handlung in einer anderen Zeit – ebenso in Staffel 2. Und doch hängt alles irgendwie ein ganz kleines bisschen zusammen. Aber eben nebenbei erzählt und smart inszeniert, anstatt plump mit Hinweisschildern darauf einzuprügeln.
Arnau Orengo hat sich der bisherigen Stories angenommen und sie versucht, etwas zu ordnen. "Fargo – A Multilayered Story" bietet rund fünf Minuten voller Ähnlichkeiten, Bezüge und Zufällen, die nicht nur wieder aufzeigen, wie sehr uns die Serien-Adaption bereichert hat, sondern auch, dass sich die Macher eben immer bei allem etwas gedacht haben. Und da vermutlich noch so einiges kommen dürfte.
Und ja – Stand Staffel 2, ihr solltet also aktuell sein.
"In this video I wanted to connect some of the events, characters and scenes of the movie and both seasons, to see how similar they are."
via: Marco, der den Film stets parallel zur Serie hat laufen lassen.