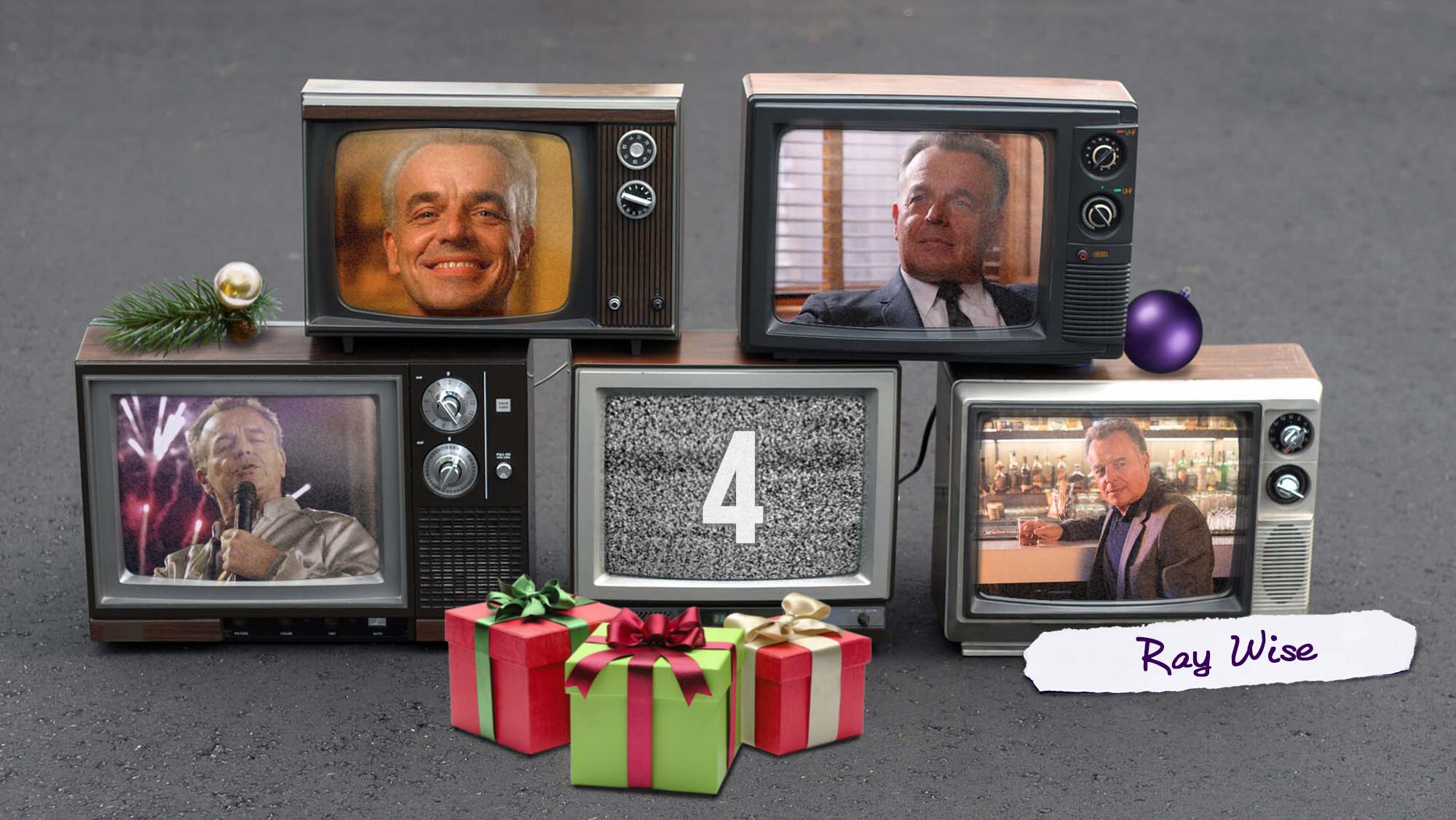 Neue Woche, alter Kalender – der sAWEntskalender! Heute dreht sich alles um den Schauspieler Ray Wise, den viele vermutlich aus Serien wie "Twin Peaks" und "Fargo" kennen. Bevor ich etwas über diesen wunderbaren Schauspieler erzähle, möchte ich aber noch kurz einen Tipp in Sachen Gewinnspiel an Euch loswerden. Das Lösungswort wird Euch nicht Spanisch vorkommen, aber auf Englisch sein.
Im Rahmen unseres
sAWEntskalenders
gibt es jeden Tag eine Hommage auf einen erwähnenswerten Seriendarsteller – und immer wieder versteckte Buchstaben. Wer als erstes das gesuchte Serien-Zitat aus ihnen bildet, kann
sich einen Preis aussuchen
. Alle vier Tage gibt es einen Tipp von uns. Viel Spaß beim Durchschauen und Rätseln!
Twin Peaks
So, zu Ray Wise. Ich bin 1990 durch "Twin Peaks" aufmerksam geworden. Er spielte darin Leland Palmer, den Vater von Laura Palmer, um deren Ermordung sich bekanntlich alles dreht. Wir lernen ihn als liebenden Vater kennen, der sich im Laufe der Serie aber als kaltblütiger Mörder entpuppt. Wobei das nur die halbe Wahrheit ist, denn Leland ist besessen vom Bösen, das BOB genannt wird. BOB wird uns leibhaftig angezeigt, wenn sich Leland in BOB verwandelt. Nur wenige Menschen können BOB sehen, Laura Palmer zum Beispiel, oder ihre Cousine Maddy Ferguson, oder natürlich Sarah Palmer, Lelands Ehefrau.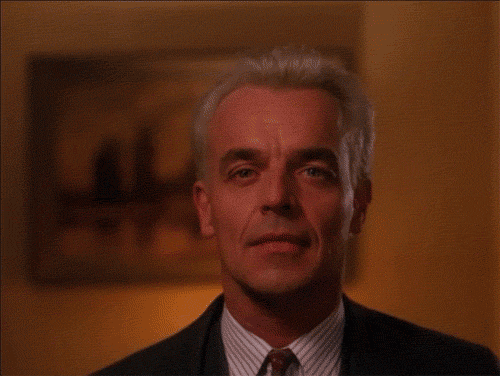 Ich würde sagen, die Rolle des Leland Palmer ist zugleich die Paraderolle von Ray Wise. Es gibt ja immer diese Sprachregelungen, dass bestimmte Rollen Schauspielern auf den Leib geschrieben sind. Hier haben sich auf jeden Rolle und Darsteller gefunden. In der Serie kann er sein ganzes Spektrum ausspielen, vom vor Trauer zugrunde gehenden Vater über den charmanten, gewitzten Anwalt bis zum kaltblütigen Mörder. Es ist einfach phänomenal, wie er mit seiner Mimik den aktuellen Gefühlszustand ausdrückt, wie man ihm richtig ansehen kann, wie er vom ahnungslosen Leland zum bösen Killer wird. Das ist einfach stark gespielt, und das setzt sich im "Twin Peaks"-Kinofilm fort. Leider hat er in dem Revival nach 25 Jahren nur zwei kurze Auftritte gehabt, aber auch die haben einen gleich wieder an früher erinnert.
Fargo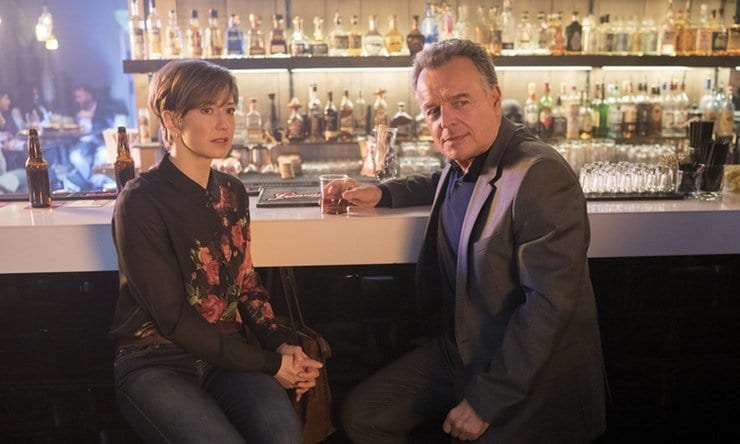 In "Fargo", Staffel 3, hat Ray Wise zwei kleine Auftritte, und beide erinnern an seine Zeit bei "Twin Peaks". Kein Wunder: Noah Hawley, der "Fargo" als Serie konzipiert hat, ist großer "Twin Peaks"-Fan und bestätigt immer wieder, das David Lynch seine Arbeit stark beeinflusst habe. Entsprechend wirkt vor allem eine Szene mit Wise als Paul Marrane wie ein Cut aus "Twin Peaks". Tatsächlich war sie aber nicht als Referenz an die Serie gedacht, wirkt aber wie eine Hommage, wie Hawley auch TV Insider gegenüber bestätigt:
"In Season 3 of Fargo, the scenes with Ray Wise have this odd feel. I didn't consciously intend it as a reference to Twin Peaks. But Wise has this intensity, this hypnotizing quality. I put him in a bowling alley holding a kitten and it became an inadvertent homage to Lynch's show."
Tatsächlich muss ich sagen, dass auch bei mir gleich der Eindruck entstand, dass sich Ray Wise hier nochmal an seinem alten Charakter orientiert – hat mir gefallen.
Mad Men und mehr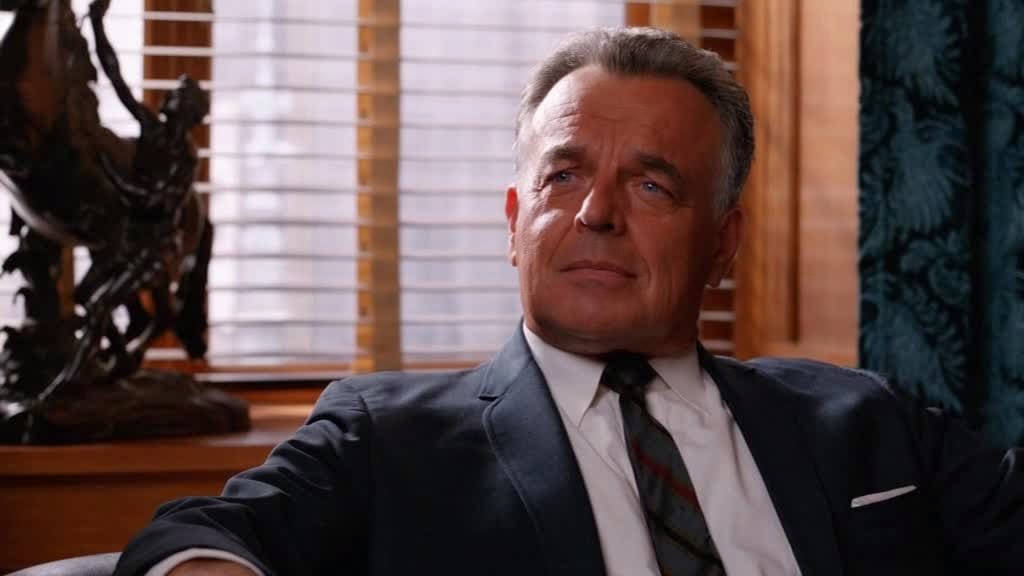 Ja, auch in "Mad Men" bekommen wir Ray Wise zu Gesicht. Er spielt in Staffel 5 für mehrere Episoden Ed Baxter, einen Geschäftsmann, dessen Tochter mit Ken Cosgrove aus unserer allseits beliebten Agentur anbändelt. Leider gibt es nicht so viel von Ray Wise zu sehen. Die Besetzung hätte sich mehr Potenzial gehabt.

Ansonsten sehen wir Ray Wise in vielen kleinen Nebenrollen in zig Serien. Liest man's einmal durch, hat man eigentlich alle bekannten Serien der letzten Jahre einmal durch: "Gilmore Girls: A Year in the Life", "Agent Carter", "Criminal Minds", "The Mentalist", "NCIS", "How I met your mother", "Drop Dead Diva", "Numb3rs", "Bones", "24", "CSI" und "Star Trek Voyager & The Next Generation", dazu noch aus unserer Klassiker-Reihe "Dawson's Creek", "Riptide", "Remington Steele", "The A-Team", "Scarecrow and Mrs. King" oder auch "Airwolf". Ist jetzt nicht so schlecht. Dazu kommt eine nochmal so lange Liste an Rollen in Spielfilmen. Neben den Projekten hat er auch noch Zeit für kleinere Projekte, so zum Beispiel für den Auftritt in einem Musikvideo der wunderbaren Band "Beach House", mit der ich dieses Türchen unseres sAWEntskalenders schließen möchte.

-->