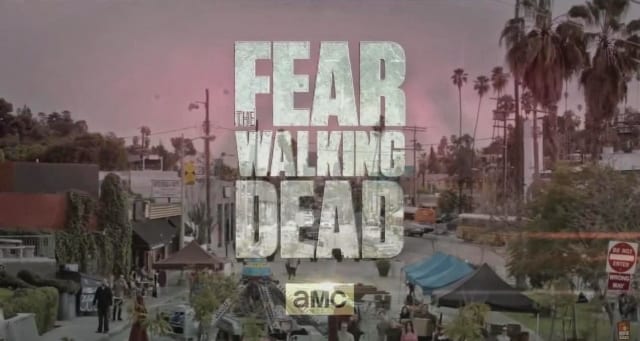 Bereits mit der ersten Folge Fear the Walking Dead brach die Zombie-Serie einen Rekord: Die Pilotfolge landete mit 10,1 Millionen Zuschauern auf Platz 1 der besten Serienstarts, seitdem Quoten im Kabelfernsehen gemessen werden. Und nachdem die erste Staffel des Spin-Offs zur Erfolgsserie The Walking Dead letzte Woche zu Ende ging, verkündete der US-Sender AMC vor wenigen Tagen, dass auch die gesamte Staffel in die TV-Geschichte eingehen wird.
With its season one ending last sunday, "Fear the Walking Dead" now stands as the highest-rated initial season of any series in cable history across total viewers and all key demos in live+3 ratings, which include three days of time shifted viewing. – AMC
Mit durchschnittlich 11,2 Millionen Zuschauern hat Fear the Walking Dead die besten Einschaltquoten mit einer ersten Staffel generiert, die es im Kabelfernsehen je gab. Bei solch einem Erfolg steht einer zweiten Staffel definitiv nichts mehr im Wege. Auch Charlie Collier, Präsident von AMC, SundanceTV und den AMC Studios, ist von dem Zuspruch der Fans begeistert:
To see this show stand alone, break through and set records as a unique piece of storytelling is very gratifying and a tribute to great creative talent. – Charlie Collier
Zombie-Fans brauchen auch gar nicht mehr lange warten, denn bereits heute Abend strahlt AMC die erste Folge der sechsten Staffel The Walking Dead aus – und schon morgen zieht das deutsche Fernsehen nach: Um 21 Uhr zeigt der Bezahlsender Fox den Auftakt der neuen Staffel. Selten wird eine US-Serie so kurz nach US-Start auch in Deutschland veröffentlicht. Und auch hier kann wieder mit starken Zuschauerquoten gerechnet werden. Die finale Folge der fünften Staffel TWD zog 17 Millionen Zuschauer vor die Bildschirme.
via: AMC