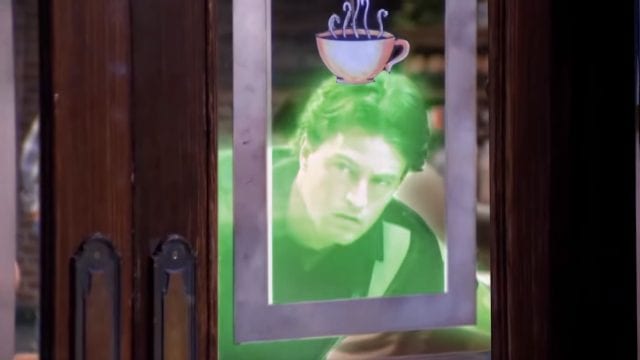 Wie es wäre, wenn einer unserer Lieblings-Friends nicht so richtig richtig (lebendig) Teil der allseits beliebten Sitcom gewesen wäre, erfahren wir jetzt in der fanmade Folge "The One Where Chandler Dies". So liefert uns mal wieder ein engagierter Fan ein kleines Mashup – klein ist gut! Was ursprünglich als 90-sekündiger Clip geplant war, hat am Ende eine Länge von mehr als 16 Minuten verpasst bekommen und entspricht damit fast dem Umfang einer Original-Episode.
"A loving mashup offering an alternate ending to Friends that's at once very bleak, but also existential, spooky and uplifting."
Auch wenn das Mashup streckenweise überzogen daherkommt, liefern die Ausschnitte aus 125 der 236 produzierten Episoden einen schönen Rückblick auf die Serie. Und am besten gefällt mir die Tatsache, dass der Song aus der Schnulze schlechthin im Clip verarbeitet wurde, um dem Ganzen noch die nötige Tragik zu verleihen: "Unchained Melody" aus dem Film Ghost. Sad Story!
The One Where Chandler Dies...
"I really have to go, Buddy." – Chandler
-->