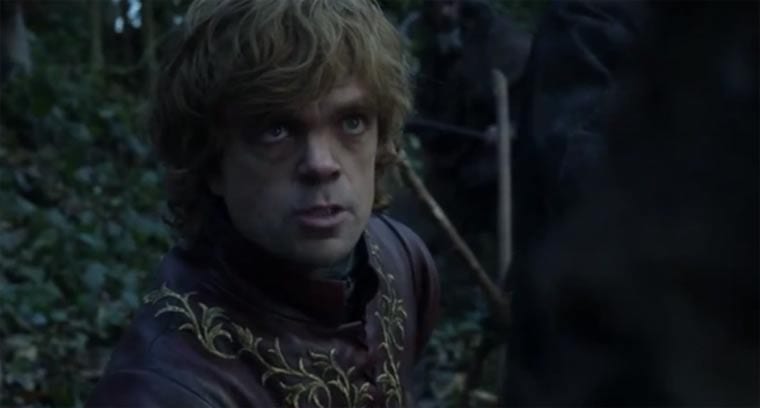 Aus den ersten beiden Staffeln von Game of Thrones hat Bryan Menegus von Slacktory 126 Passagen zusammen geschnitten, in denen fleißig Kraftausdrücke verwendet werden. Dürften nach Staffel drei noch einmal geschätzte zwei bis drei mehr geworden sein.
Game of Fucks: All the swearing from Game of Thrones
Hier noch eine kleine Ausarbeitung nach Wörtern und Personen. Ich bin unterdessen tatsächlich mit Season 1 durch und finde es nicht mehr so schlimm und langweilig und überhyped wie zu Beginn. Ein Anfang.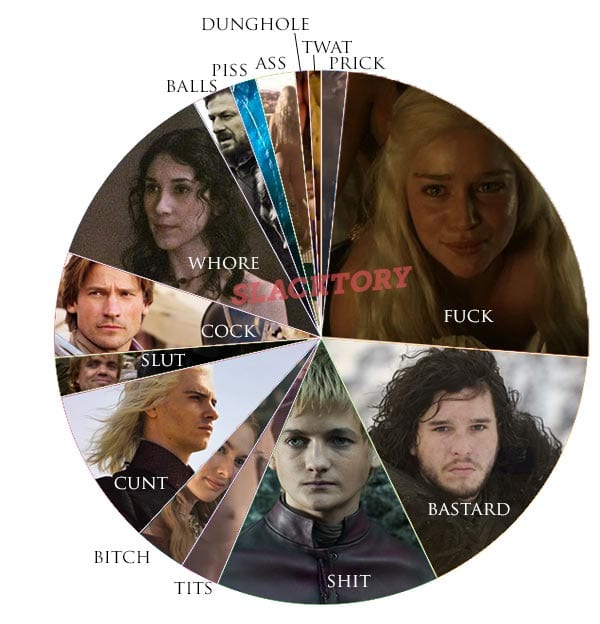 -->