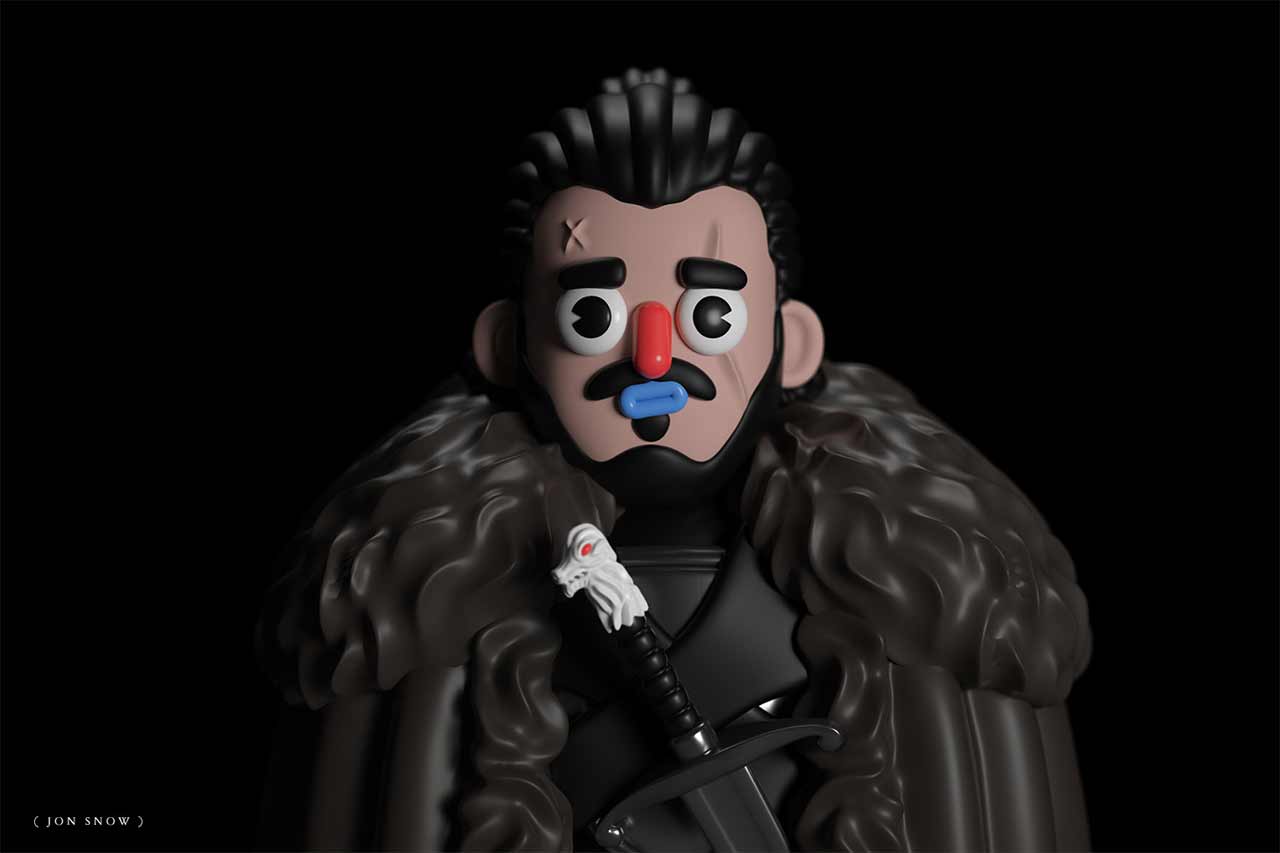 Hier mal wieder eine ganz feine Rutsche Fanart für euch. El Grand Chamaco aus dem mexikanischen Los Ramones gestaltet gerne digitale 3D-Figuren und hat an den Figuren von "Game of Thrones" Geschmack gefunden. Und so präsentiert er uns Jon Snow, Daenerys Targaryan und Co. in knuddeliger Knuffig-Optik, die direkt den Wunsch auf tatsächliche Spielzeugfiguren dieser Art aufkommen lässt. Die sind aber (bisher) leider nur digital erzeugt – dafür bewegen sich einige in unaufgeregt-schöner Manier. Ist doch auch was!
"I see with both eyes, but I prefer the left one to put to work the right hemisphere."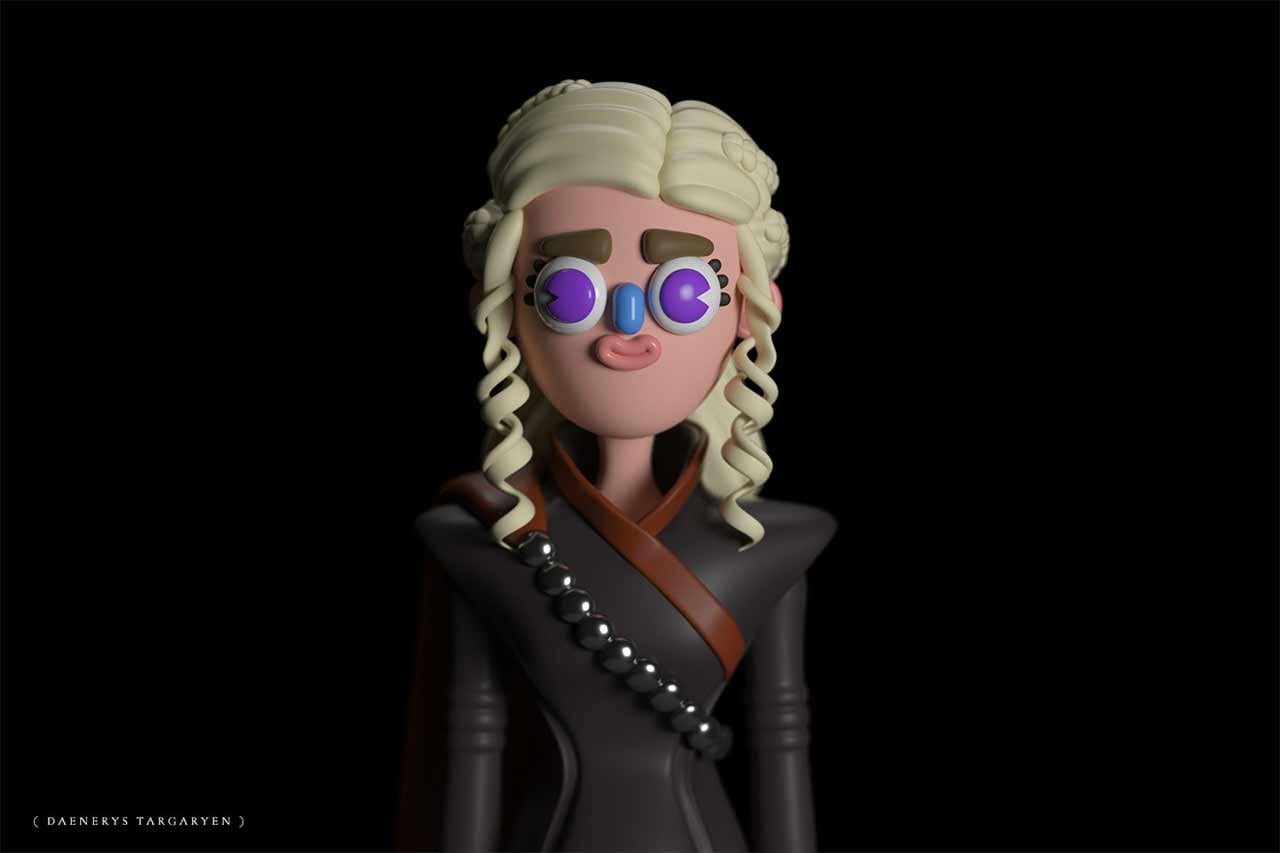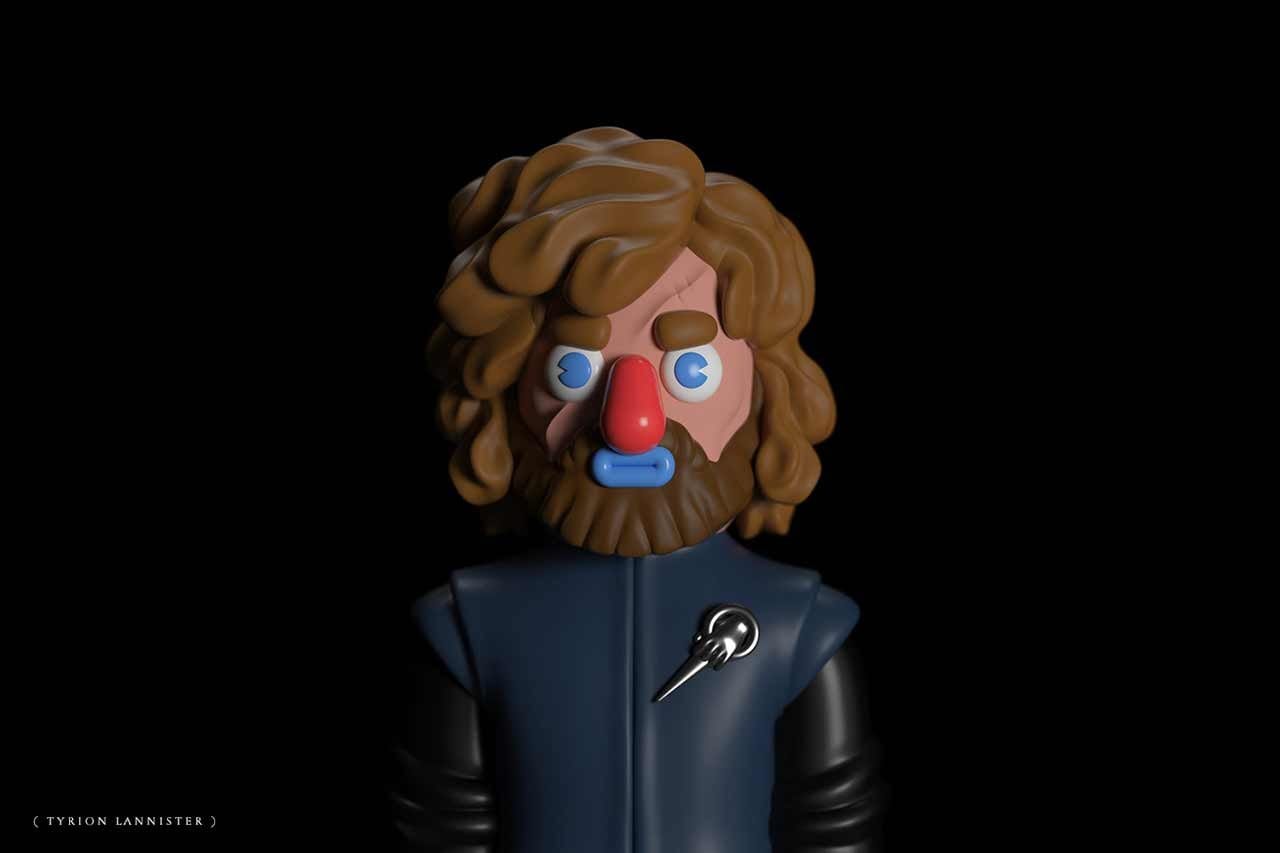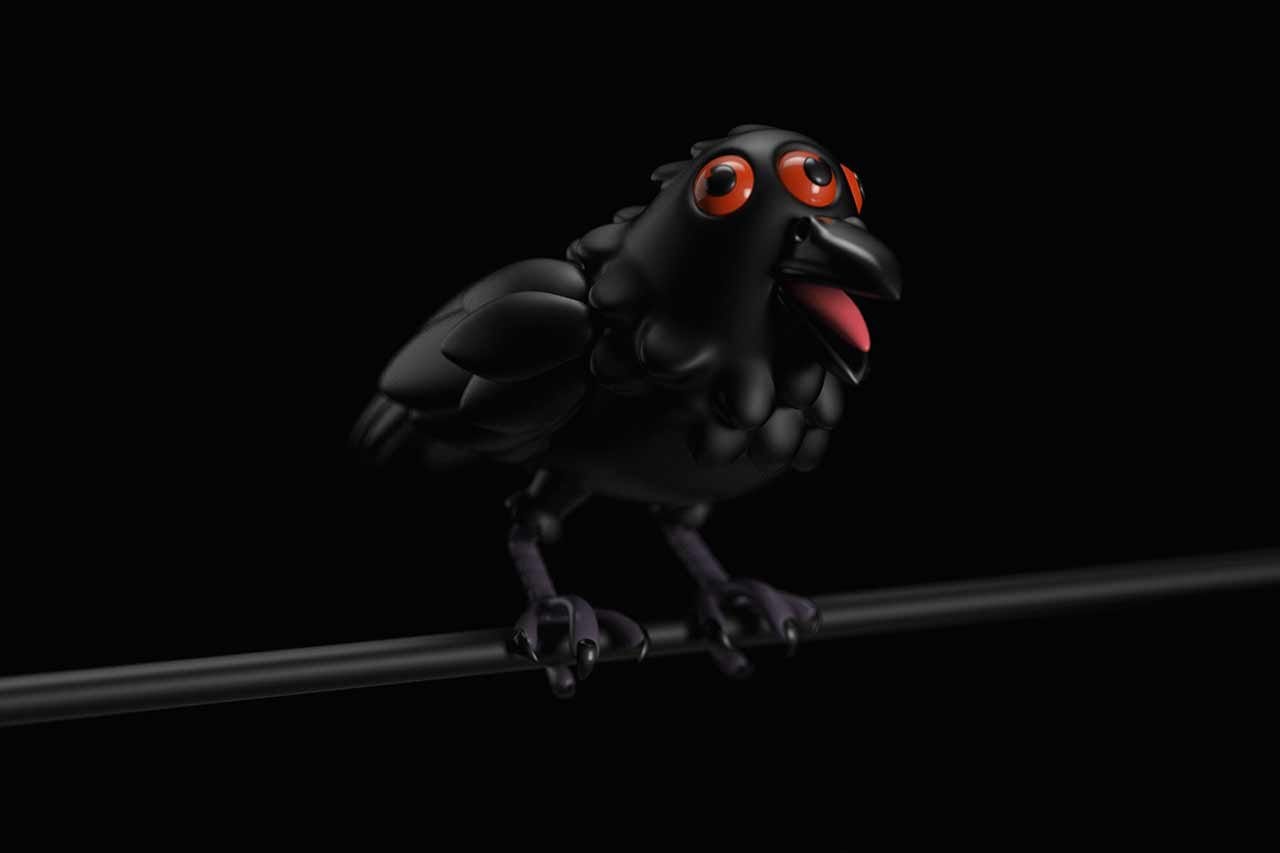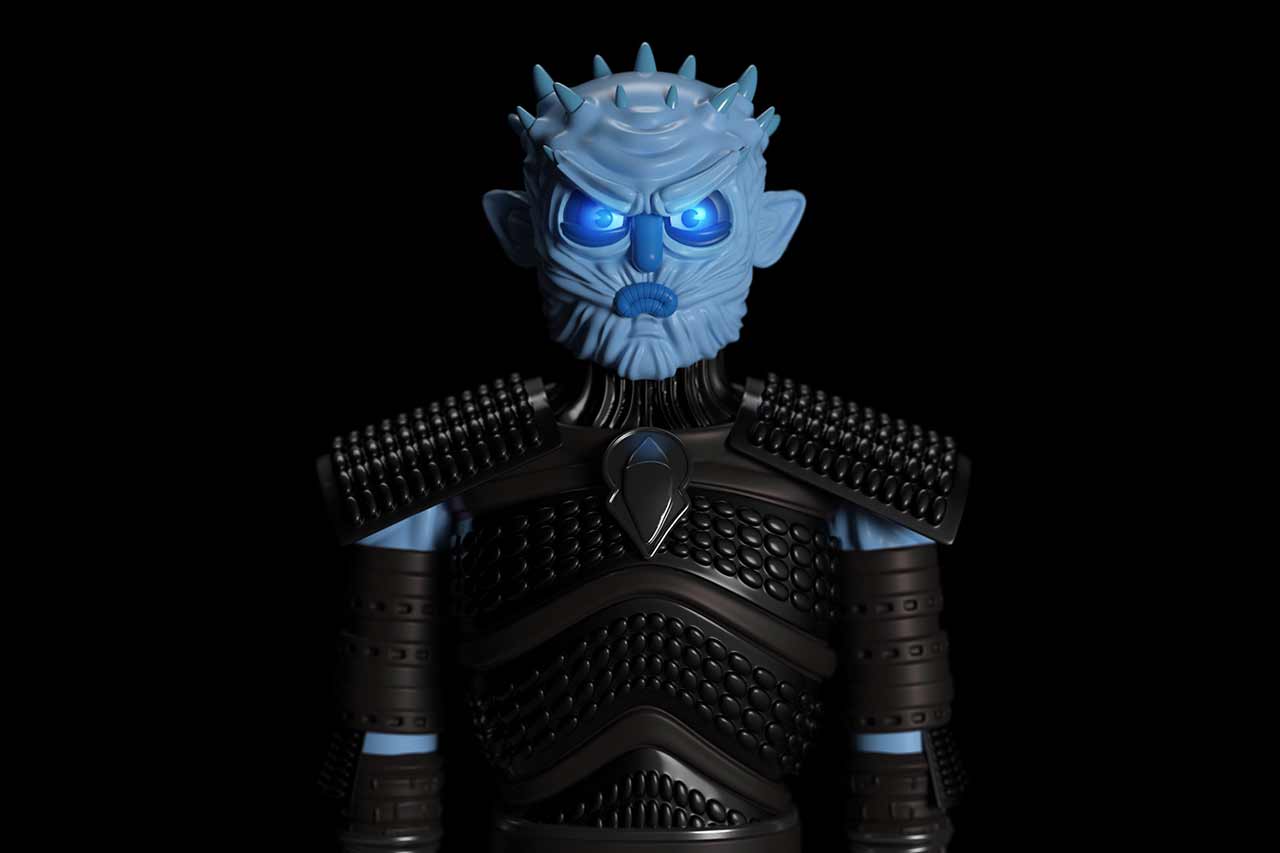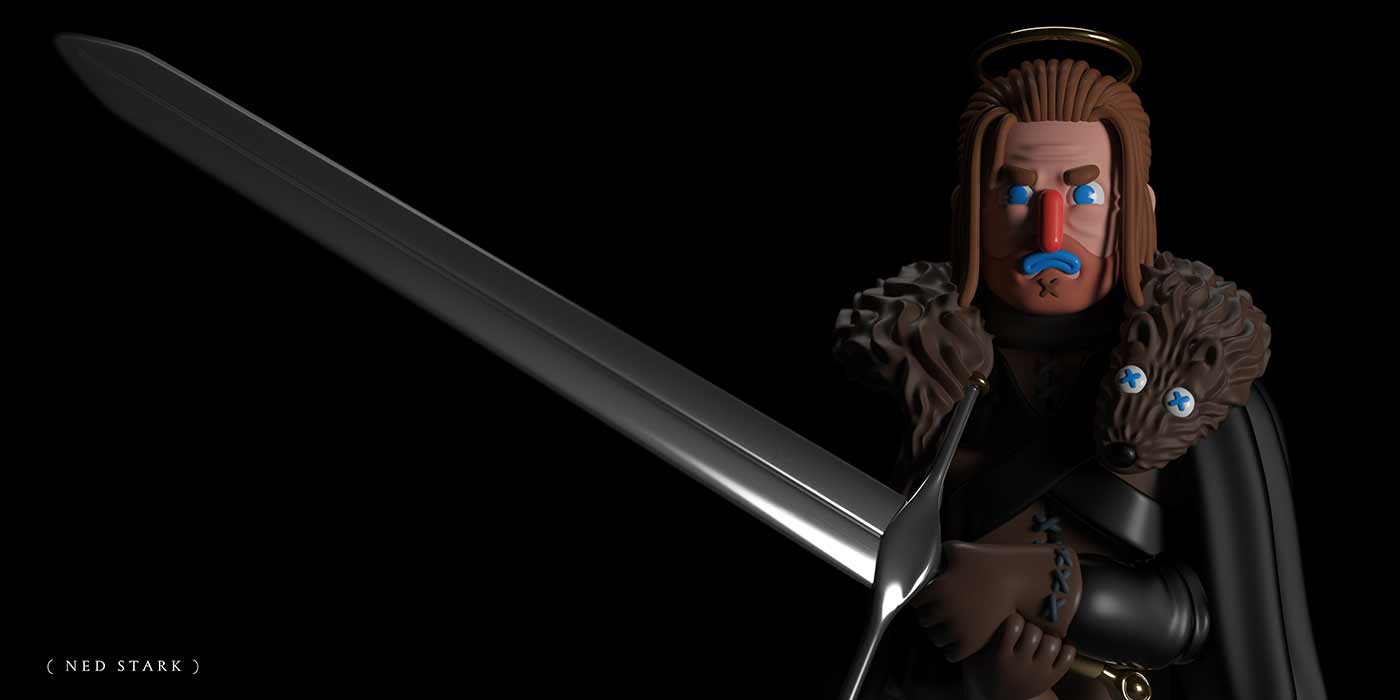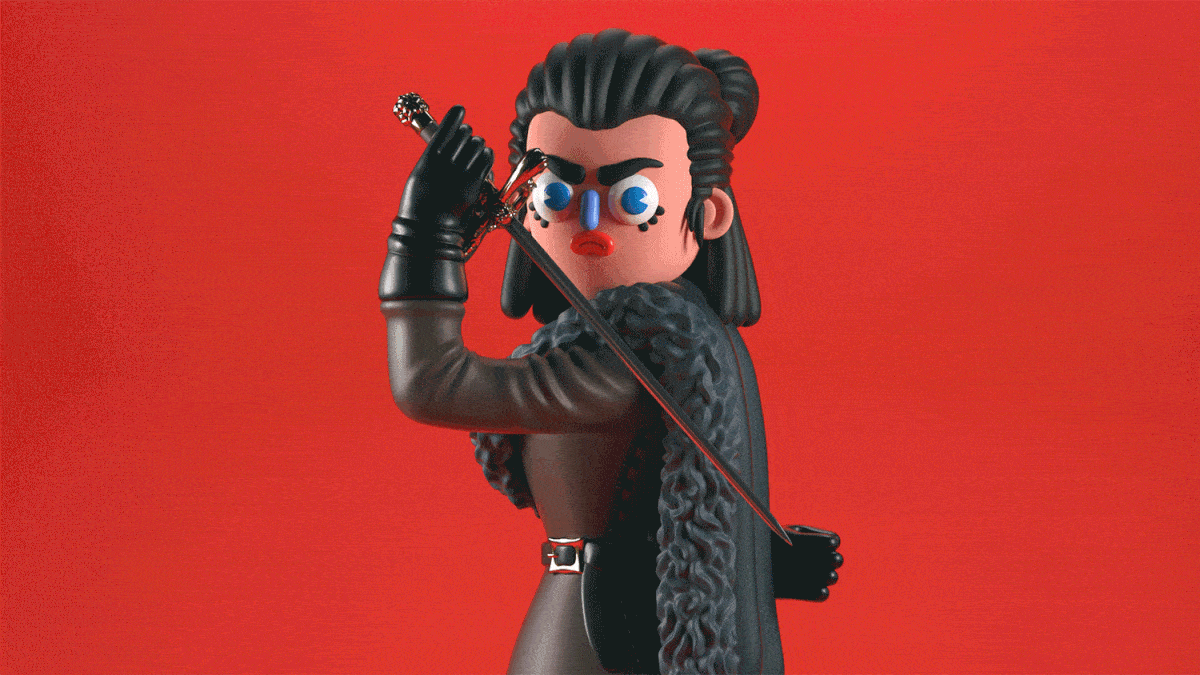 Alle Bilder dieses Projektes gibt es hier zu sehen. Vorsicht: Die GIF-Dateien sind utopisch groß, da in keinster Weise komprimiert (das eine hier haben wir in der Dateigröße drastisch reduziert).
Weitere Arbeiten des kreativen Mexikaners gibt es auf seiner Website, bei Instagram oder auch auf Behance zu sehen.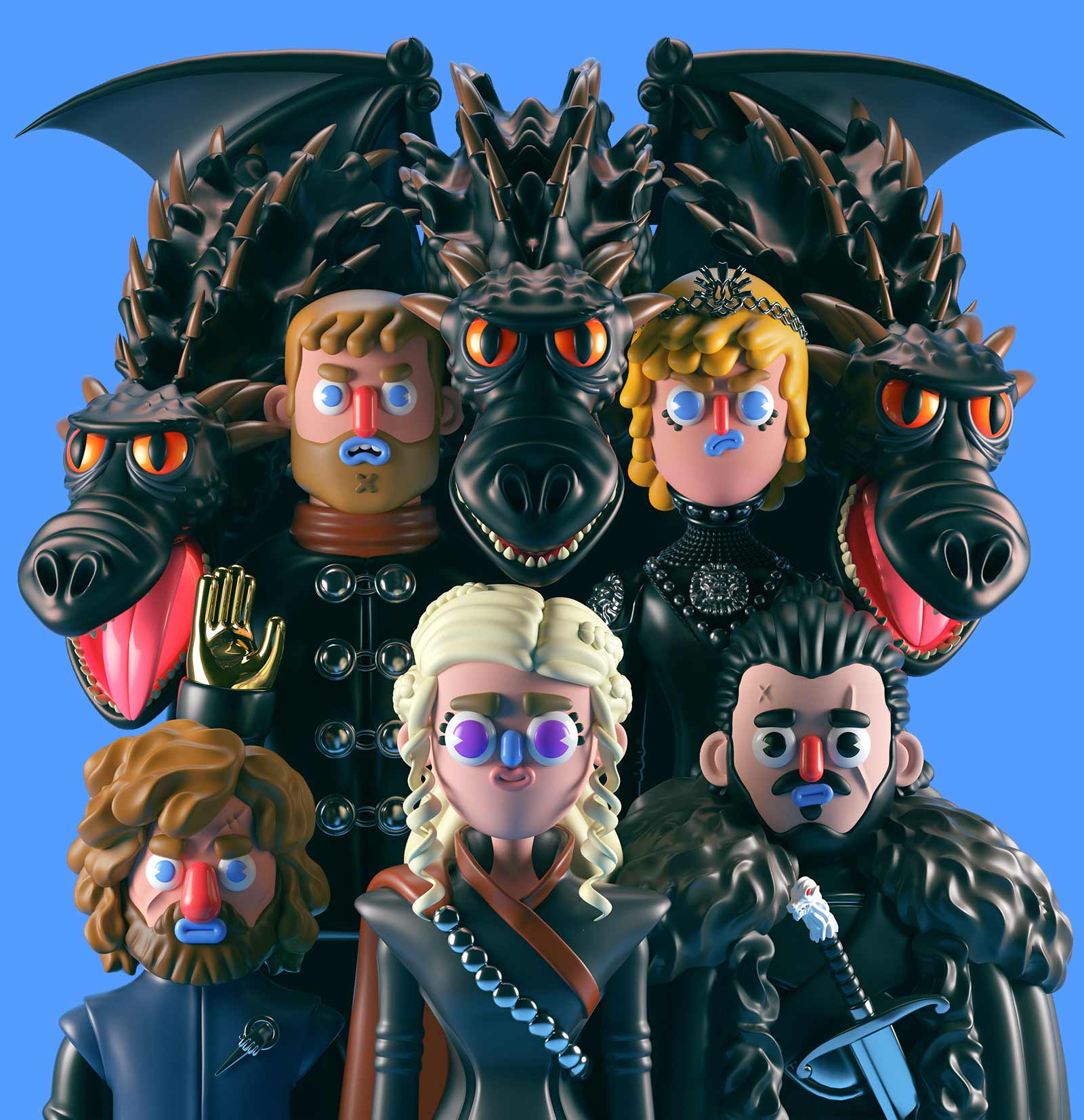 via: theinspirationgrid

-->