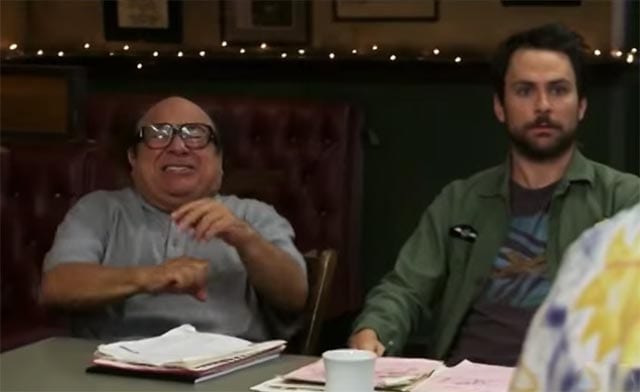 In neun Staffeln von "It's Always Sunny in Philadelphia" sind einige "Damn It" zusammen gekommen. Für YouTuber rat king jedenfalls genug um einen über sechs Minuten langen Supercut sämtlicher "Goddamn It" in chronologischer Reihenfolge zusammen zu stellen.
"I looked and looked but the only 'goddamn it' video I could find had been removed from youtube for copyright reasons. so I would like to take this chance to say this video should not be removed because it is very goddamn educational. Thanks a bundle."
Scheinbar hatte der Gute ein, zwei "Damn" vergessen, jedenfalls gibt es hier anscheinend eine noch längere Version.
via: thehighdefinite