Zum ersten Mal treffen sich Daniel Radcliffe, Rupert Grint, Emma Watson und viele Darsteller aus allen acht Filmen zum 20. Geburtstag des ersten Harry Potter-Films. "Harry Potter". "Harry Potter 20th Anniversary: Return to Hogwarts" wird am 1. Januar 2022 auf HBO Max zu sehen sien, und hierzulande dann ähnlich wie bei der "Friends" Reunion hoffentlich schnell bei Sky. Mit dabeisein werden unter anderem Helena Bonham Carter, Robbie Coltrane, Ralph Fiennes, Jason Isaacs, Gary Oldman, Imelda Staunton, Tom Felton, James Phelps, Oliver Phelps, Mark Williams, Bonnie Wright, Alfred Enoch, Matthew Lewis, Evanna Lynch, Ian Hart und Filmemacher Chris Columbus.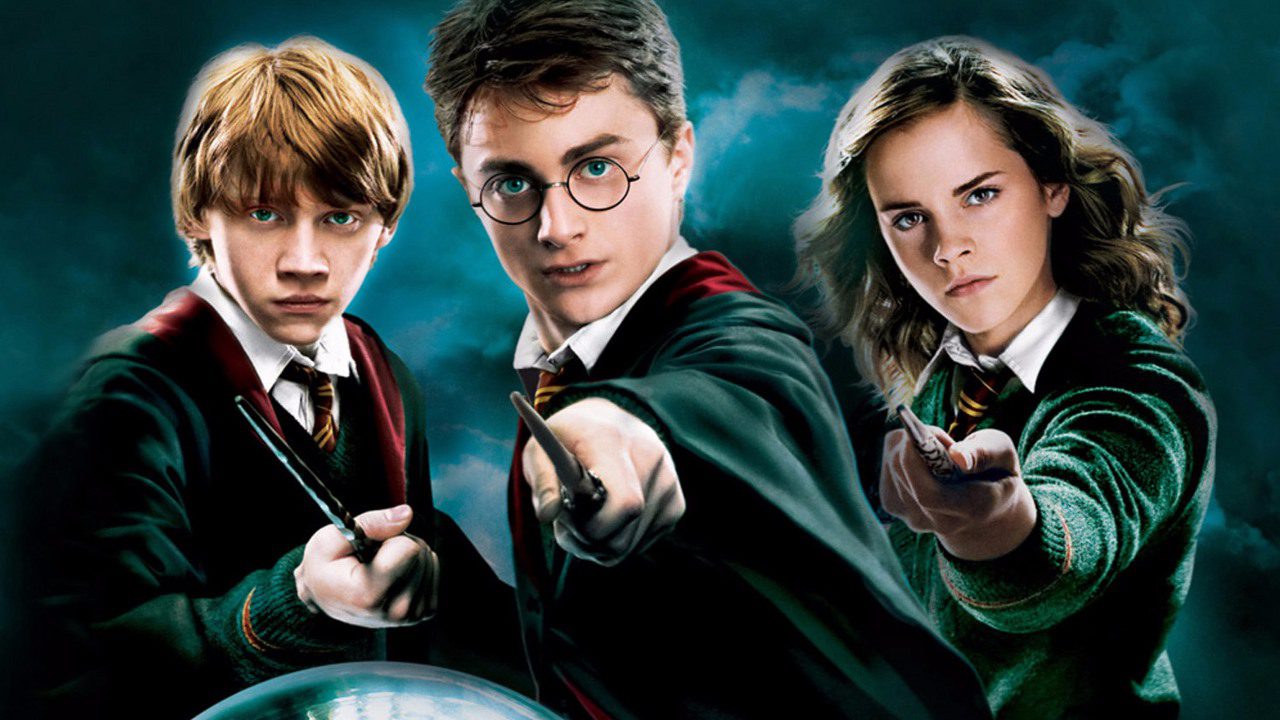 Was gibt's zu sehen? Die Reunion-Show soll als Making-of-Geschichte neue, ausführliche Interviews und Cast-Gespräche liefern. "Mit dieser unglaublichen Besetzung liegt hier Magie in der Luft, während alle nach Hause zu den ursprünglichen Sets von Hogwarts zurückkehren, wo sie vor 20 Jahren begannen. Die Aufregung ist greifbar, während sie sich darauf vorbereiten, ihre Fans auf eine ganz besondere und persönliche Reise durch die Herstellung dieser unglaublichen Filme mitzunehmen", schwelgt Executive Producer Casey Patterson in Vorfreude.
Das Special wird nach der Premiere am 1. Januar 2022 im Frühjahr 2022 vor dem Kinodebüt von Warner Bros.' "Fantastic Beasts: The Secrets of Dumbledore" auch auf TBS und Cartoon Network zu sehen sein. Ein exklusiver erster Blick auf das Special wird während der Premiere von "Harry Potter: Hogwarts Tournament of Houses" am 28. November 2021 auf TBS und Cartoon Network zu sehen sein. Bei dem von Helen Mirren veranstalteten Quiz-Wettbewerb treten Fans gegeneinander an, um die Meisterschaftstrophäe des Tournament of Houses mit nach Hause zu nehmen. Auch hier gibt's Cameo-Auftritte von "Harry Potter"-Akteuren, unter anderem Tom Felton, Simon Fisher-Becker, Shirley Henderson und Luke Youngblood sowie die Superfans Pete Davidson und Jay Leno. Das vierteilige Wettbewerbsereignis wird am 1. Januar 2022 nochmals auf HBO Max gestreamt.
Bilder: HBO / Warner