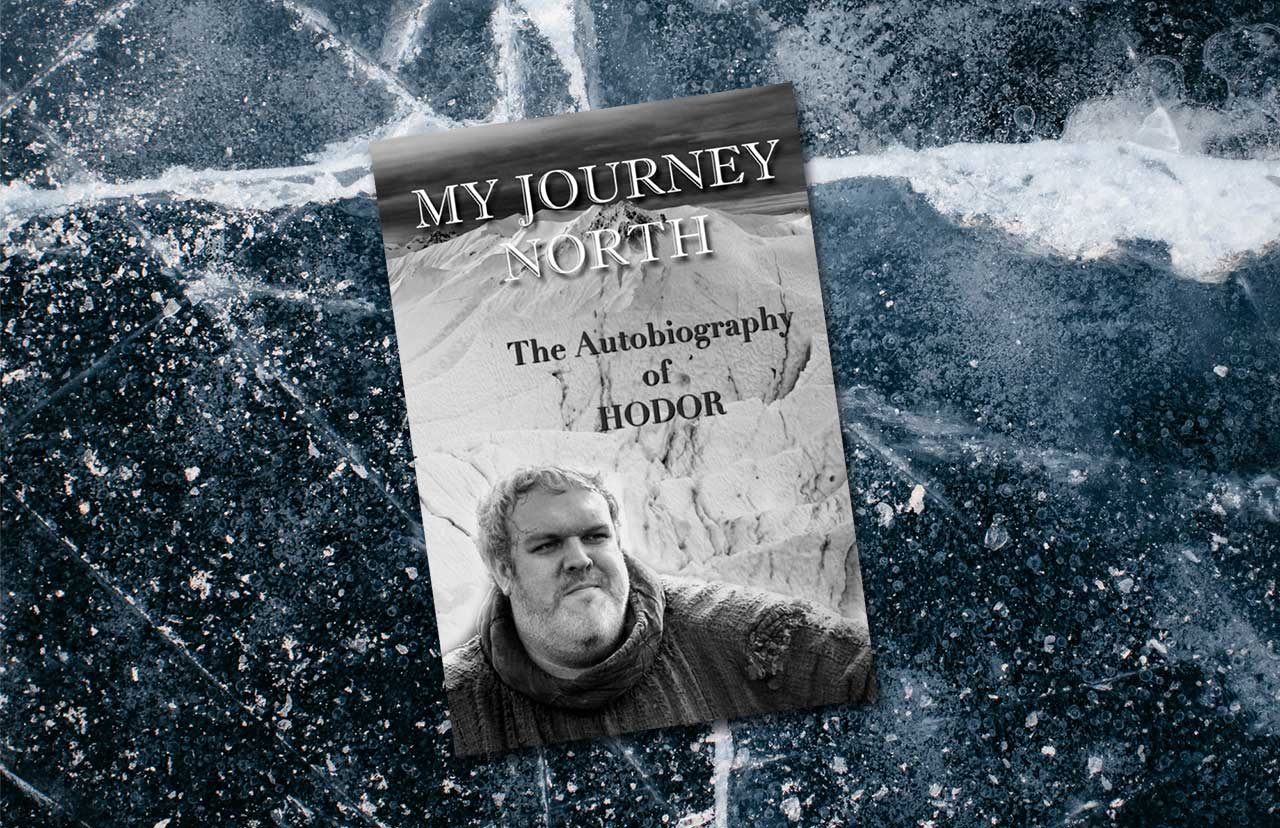 Hodor ist kein Mann der vielen Worte und hat doch sehr viel zu erzählen. Um im seriellen Jargon zu bleiben, könnte man meinen, er habe beinahe folgerichtig seine eigene Hodor-Biografie (Partnerlink) herausgebracht. Der Inhalt ist natürlich recht vorhersehbar, ich bin allerdings schon ein wenig enttäuscht, dass Buchcover und Klappentext offenkundig von einem Ghostwriter verfasst wurden, der einen deutlich größeren Sprachschatz zur Verwendung hat. Wieso heißt das Buch nicht einfach "Hodor Hodor Hodor"? Am besten gleich noch mit einem passendem Parfum mit dem Namen "Hodor Odor" dazu?!
"Hodor finally tells his heroic tale in his own words! Hodor began his career as a stableboy for the House Stark. He is unshakably loyal to the Stark family, which has treated him like gold (except for that one bit with the life-altering traumatic brain injury). With his enormous size and strength, Hodor carries/drags Bran Stark through great dangers and miserable weather on their harrowing journey North. As a reader, please remember that Hodor tells you his saga IN HIS OWN WORDS. If you love this hero as much as we do, you'll know exactly what to expect in Hodor's autobiography. Funny gift for Thrones fans!"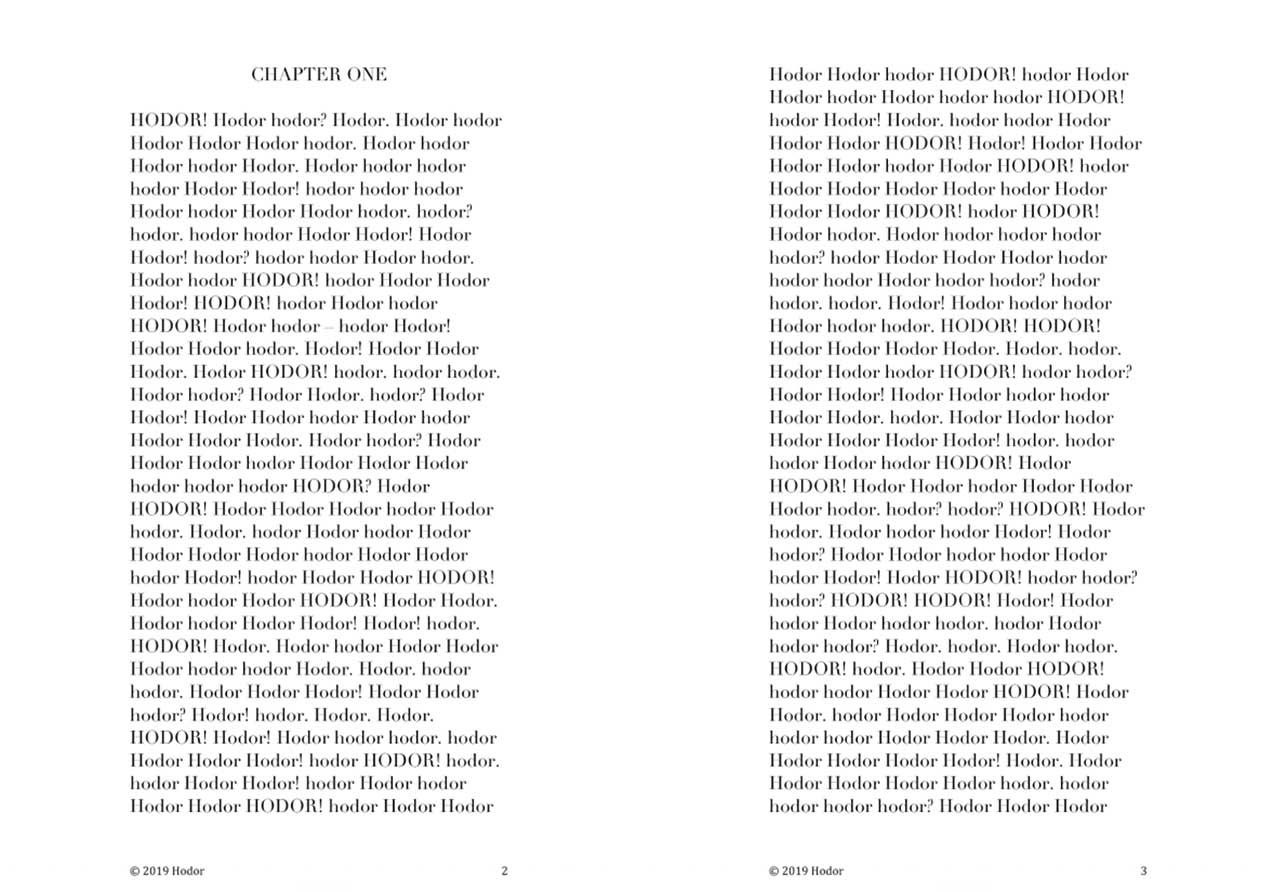 Hodor-Buch kaufen
Eine Leseprobe gibt es auf der Amazon-Seite zum Buch (wieder so ein Partnerlink), auf der ihr das originelle Stück Weltliteratur (die in der Form ohne Übersetzung wohl so ziemlich überall lesbar sein dürfte) aktuell für durchaus erschwingliche 7,51 Euro erstehen könnt. Ist ja bald Weihnachten und so…
Hier bekommt ihr ansonsten auch noch einen richtigen Blick ins Buch in Form eines kleinen Durchblätter-Videos. Ich frage mich, wer sich an das Einsprechen einer Hörbuchversion davon wagen wird…?
Wer mehr "Hodor" von und mit Hodor haben möchte: Hier hatten wir Hodor beim Familienduell. Wer hätte je gedacht, dass "Hodor" nicht die meistgegebene Antwort ist…?
via: AtomlaborBlog