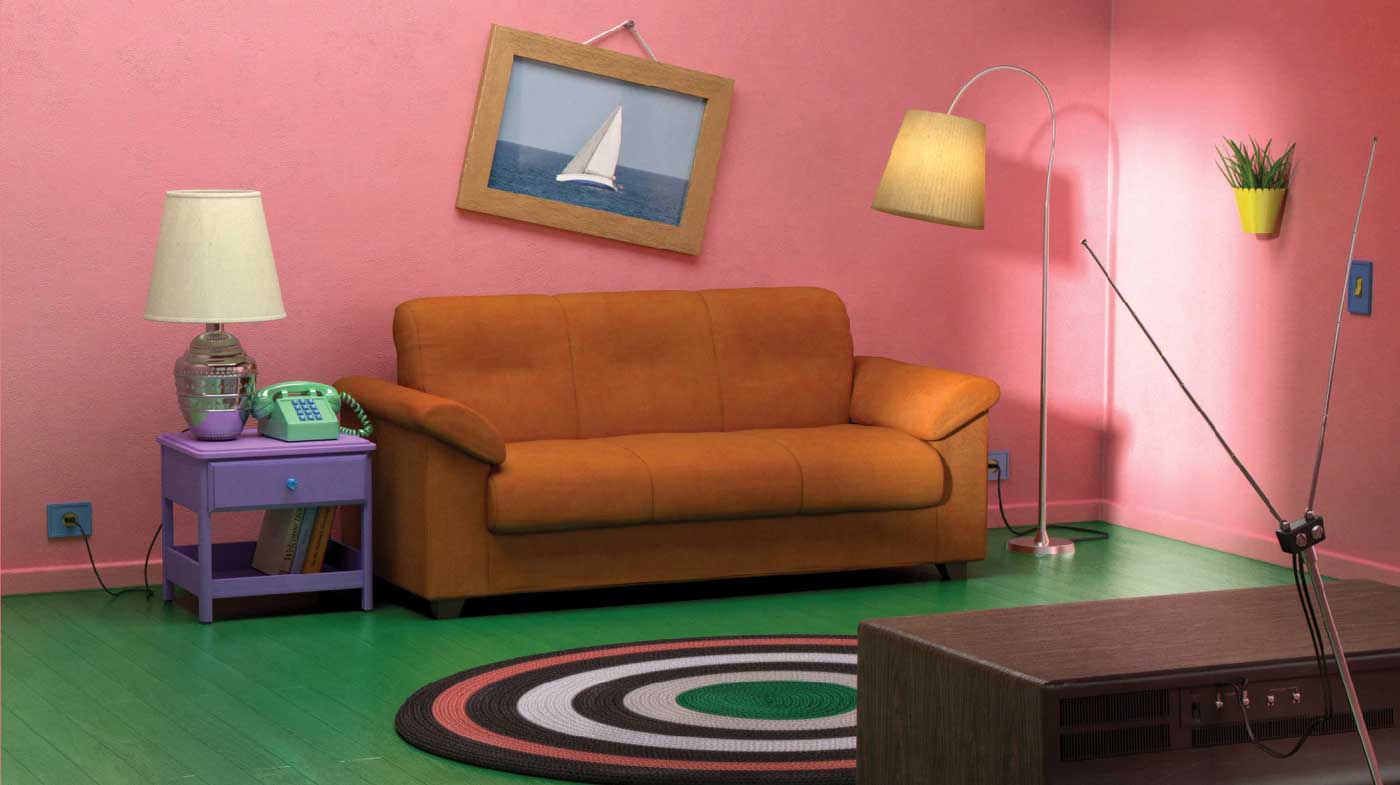 Ihr kennt vermutlich so einige Wohnzimmer beinahe so gut wie euer eigenes, denn ihr habt sie teils hunderte Male gesehen. Vermutlich nicht aus allen Blickwinkeln, da vor allem bei Sitcoms eine Seite dem Studio-Publikum sowie Kameras vorbehalten war, aber die Appartments aus "Friends" oder den "Simpsons" gab es über viele Jahre beinahe in jeder Folge der Serien-Klassiker zu sehen. Und auch neue Formate wissen mit kultigen Deko-Ideen direkt ein Gefühl der Vertrautheit und Originalität hervorzurufen.
Das Marketing von IKEA hat in den Vereinigten Arabischen Emiraten jetzt eine Kampagne umgesetzt, die Serien-Fans das Herz höher schlagen lässt. Ohne wirklich offiziell Bezug auf die prominenten Vorbilder zu nehmen, wurden die Wohnzimmer aus "The Simpsons", "Friends" sowie "Stranger Things" detailverliebt (am Computer) nachgebaut – mit Möbeln aus dem eigenen Angebot und entsprechender Bepreisung in Katalog-Optik. Welcome to "Ikea Real Life".
"We brought to life the iconic living rooms of the most beloved families of all times, through tons of furniture combinations in lots of different styles and sizes – and at affordable prices. We've grouped all the products for each room for you, so it's easy to recreate what you see here in your own home. Take a look and make your living room iconic with IKEA."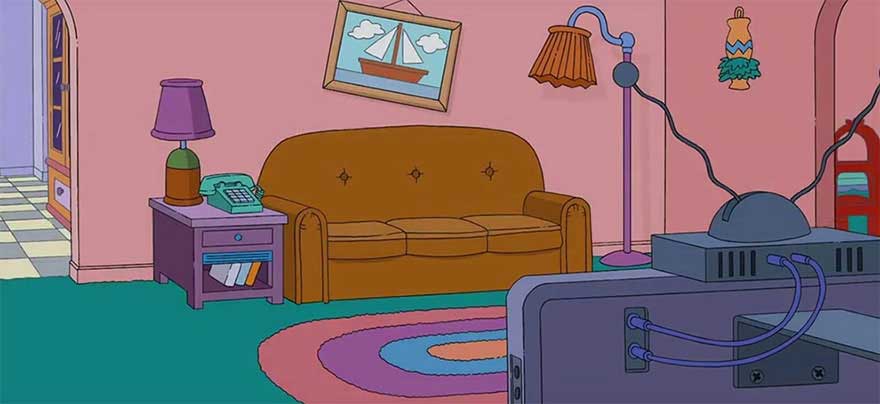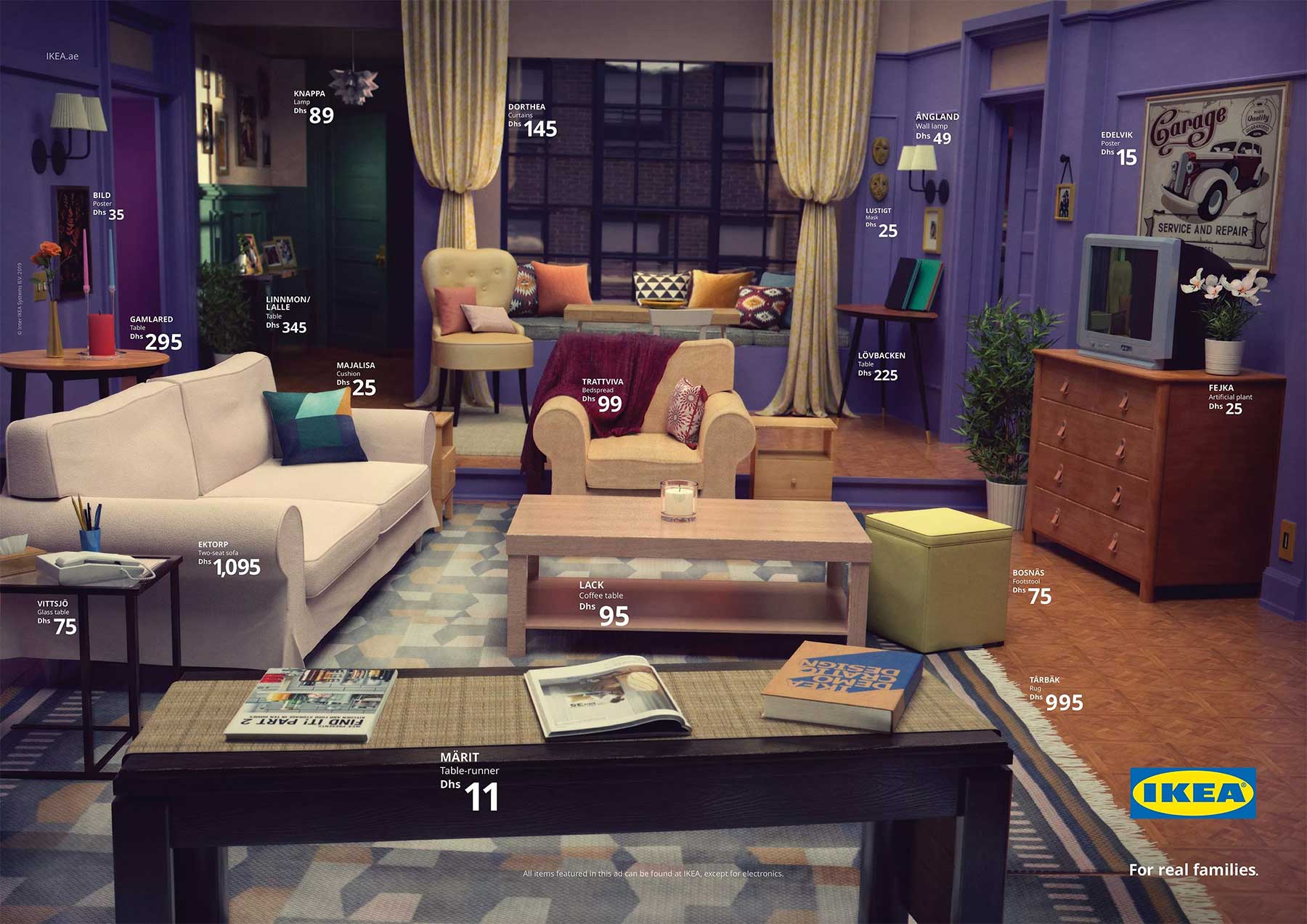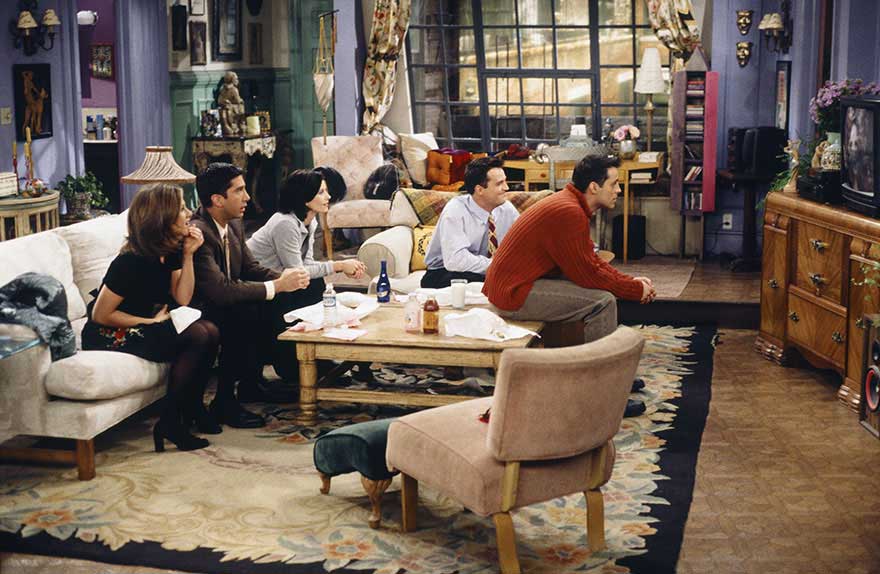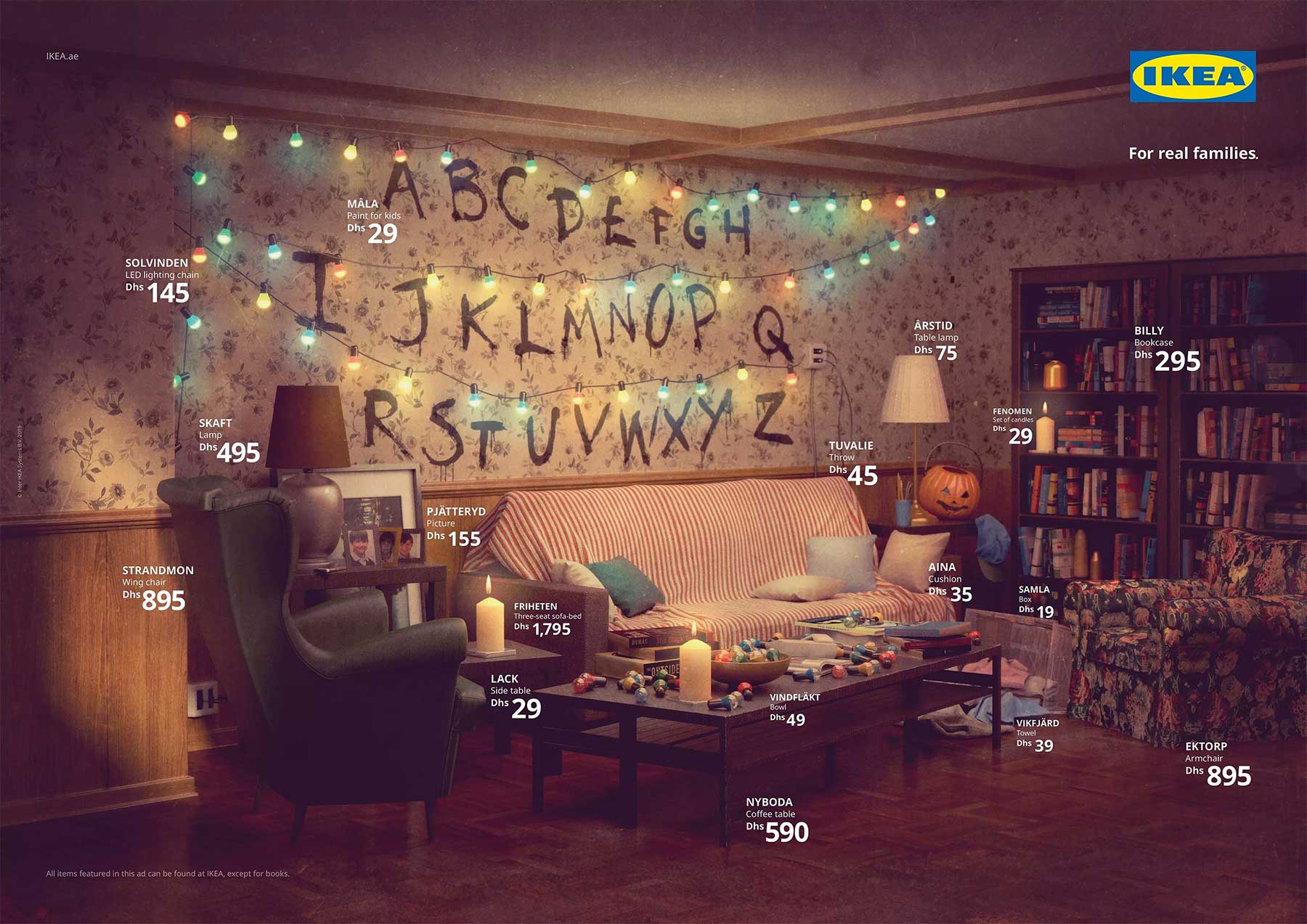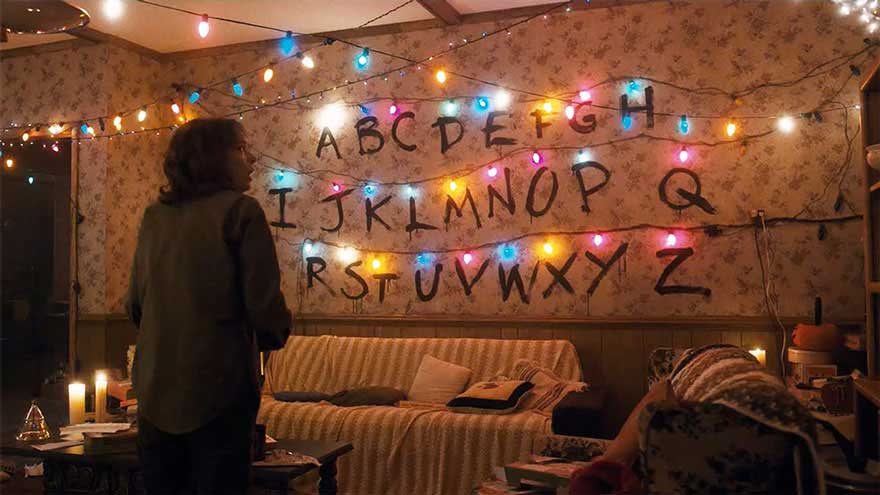 Eine sehr schön umgesetzte Idee, wie ich finde. Auf IKEA.com könnt ihr euch die Einrichtungs-Optionen "Room for Families", "Room for Mates" und "Room for Everyone" nochmal detaillierter anschauen und bekommt direkt die passenden Möbelstücke und Dekorations-Artikel angezeigt, solltet ihr euch ein eigenes Serienzimmer zusammenstellen wollen..
"The Ikea team worked closely with the creatives for months. They went through hundreds of items to find the perfect pieces that would bring those iconic rooms. It was a great collaborative effort that led up to a stunning result. A true testament of what IKEA represents: a place where everyone can bring whatever idea they see or have to life." (Vinod Jayan, managing director IKEA UAE, Qatar, Egypt und Oman, im Interview mit Adweek)"
via: boredpanda | Bilder: IKEA, FOX, Warner Bros. und 21 Laps Entertainment.