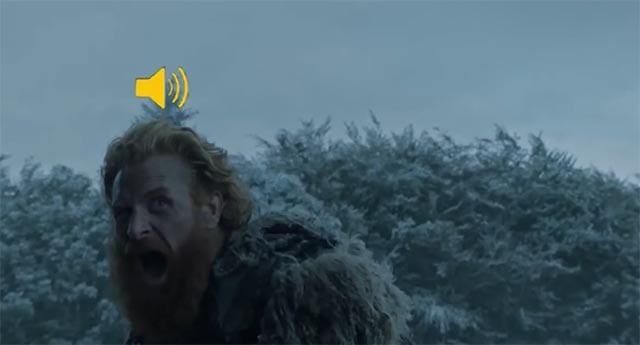 Spoiler-Hinweis: Bilder aus der letzten Folge "Game of Thrones".
The Blind Editor hat ein wunderbares Mashup aus diesem Uralt-Gaming-Video bzw. Sprachfetzen von Leeroy Jenkins und seinem stumpf-epischen "World of Warcraft"-Sturmlauf und den emotionalen Dingen gemacht, die da schlachtweise in der letzten Folge "Game of Thrones" abgelaufen sind. Passt erstaunlich gut und jetzt, wo die Einleitung des Beitrags vorbei ist, kann ich auch sagen, dass es sich um Jon Snow handelt, der noch lebt und kämpft und in sein Headset schreit.
"This is a tribute to Leeroy Jenkins, who inspired Jon Snow in the 9th episode of the Game Of Thrones sixth season."
Wer das Original noch nicht kennt – there you go:
Und als Bonus gibt es hier noch den "Extended Cut" des eigentlichen Battle of the Bastards, der ja leider in der Folge vieeel zu kurz gekommen ist. BAM!
via: pewpewpew und Marco, der in Doppelquell-Nennungen keinen eigenen Satz bekommt.