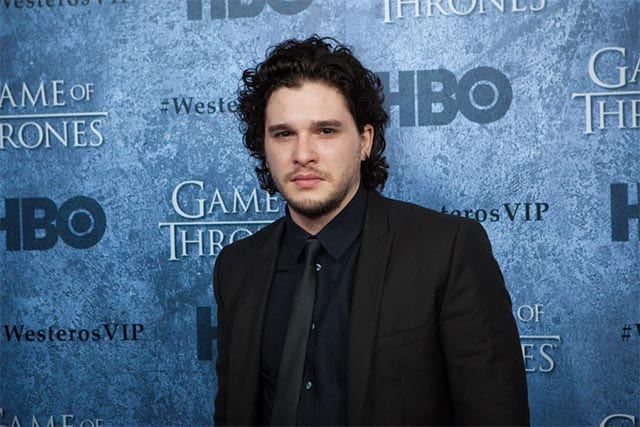 Spoiler, Spoiler, Spoiler. Überall. Davor haben alle Game of Thrones-Fans ständig Angst und gerade der gewaltige Cliffhanger am Ende von Staffel 5 hat für so einige Spoiler-Angst gesorgt. Was natürlich ordentlich durch Statements von Jon Snow-Darsteller Kit Harington im Laufe der Zeit zwischen den Staffeln angefacht wurde. Jetzt ist es raus, was wie wo wann passiert mit ihm in der Serie – und er kann endlich frei reden.
Bei Entertainment Weekly hat er sich gleich mal dafür entschuldigt, dass er so oft in letzter Zeit öffentlich lügen musste. Und interessante Einblicke in sein Gefühlsleben offenbart:
"I'm glad that people were upset that he died. I think my biggest fear was that people were not going to care. Or it would just be, 'Fine, Jon Snow's dead.' But it seems like people had a, similar to the Red Wedding episode, kind of grief about it. Which means something I'm doing, or the show is doing, is right." (Kit Harrington)
Aber sind wir mal ehrlich – hat irgendwer Harington geglaubt, als er meinte, Jon sei tot und "käme nicht mehr zurück"? Klar, "tot" im aktuellen Status schon, aber da waren einfach zu viele Theorien und Möglichkeiten vorhanden – plus die dämlichen Anspielungen derer, die die Bücher gelesen haben. Ärsche! Und die HBO-Promo… So ist das Thema aber wenigstens endlich durch und nächste Woche wissen wir dann auch, ob er wieder der Alte ist.
https://twitter.com/Jim_Capie/status/727150513955999744
via: cnet