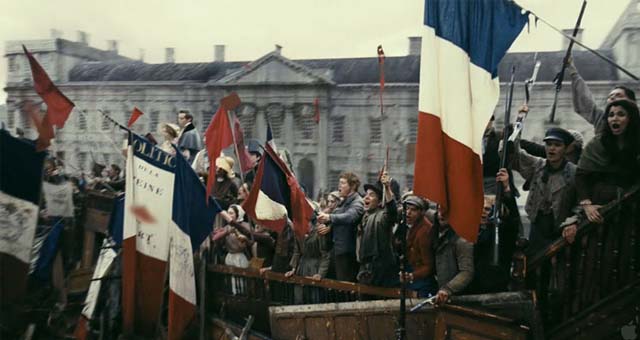 Kurz nach dem Finale von "War and Peace" hatte ich bereits über die Ideen und Gerüchte berichtet, dass man aufgrund des Erfolges der sechsteiligen Serienadaption des Literaturklassikers von Leo Tolstoy über eine Fortsetzung nachdenkt. Eine Fortsetzung in der Sache, nicht des Stoffes. Ziel der Begierde von Andrew Davies, dem Autor der Serienadaption, war der Klassiker "Les Miserables" von Victor Hugo.
Und nun wird dieser Traum Wirklichkeit. Die BBC hat die Tage genau das verkündet, dass sie eine sechsteilige Miniserie zu "Les Miserables" planen und dies wieder in die Hände von Andrew Davies legen werden.
"Andrew Davies' extraordinary skill for adaptation will bring the world-famous Les Misérables into powerful focus for a modern audience, with a multi-layered re-telling of Victor Hugo's masterpiece. BBC1 viewers can expect the same quality and scale from the team behind War and Peace in this epic tale of redemption and the healing power of love." (Charlotte Moore; BBC)
Good work, alte Tante BBC! Aufgrund der Abneigung Davies zur musicalmäßigen Verfilmung in 2012 kann man davon ausgehen, dass wohl sehr wenig gesungen wird. Schade, irgendwie.
Muss ich mir meinen Ohrwurm eben bei YouTube holen. Ich mag das Musical! Und ich freue mich schon sehr auf die BBC Adaption in Form einer Miniserie.
Gegenüber "War and Peace" hätte ich hier auch den Vorteil, den Stoff zu kennen, ich müsste also nicht extra die Buchvorlage lesen, wie bei "War and Peace" (die ich jedem ans Herz legen würde). Das Musical habe ich schon dutzendmal gesehen, ich könnte wahrscheinlich mitsingen. Oder wie man auch immer das nennen will, was da vorne aus meinem Munde rauskommt.
via: radiotimes