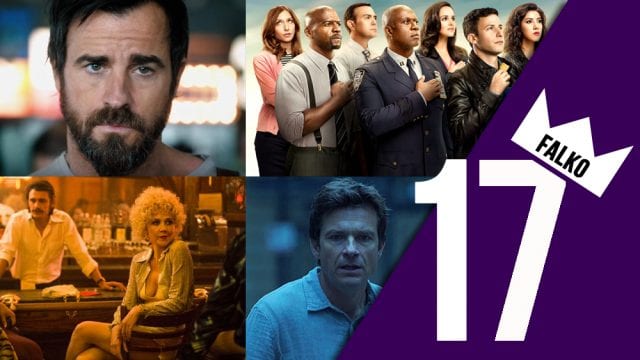 Serientechnisch lief es für mich in 2017 leider nicht so rund wie gewünscht, dass lag aber vorwiegend an meinem (eingeschränkten) Konsumverhalten und weniger an der Serienauswahl. Denn es waren einige Sachen dabei, die es ohne Umwege auf meine "To-Watch-Liste" geschafft haben. Aber dazu später mehr.
Most AWESOME Drama: The Leftovers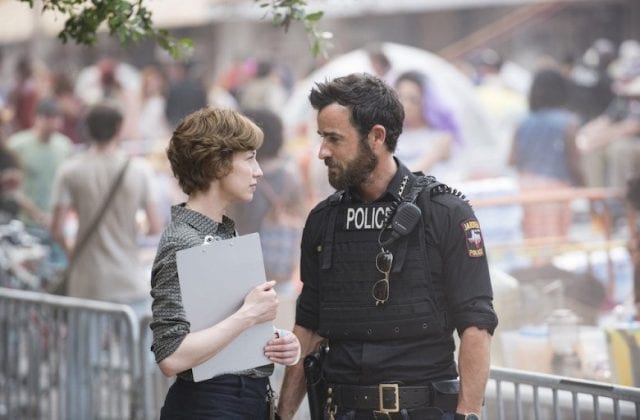 Da brauchte ich gar nicht lange überlegen. Die leider letzte Staffel der grandiosen Serie hat einen würdigen Abschluss geschafft. Ich habe gezittert, kenne ich doch das tolle Ende von Lost. Aber Damon Lindeloff hat diesmal alles richtig gemacht. Auch wenn ich weiterhin kein Fan dieser Traumsequenzen bin.
Gern hätte ich hier Game of Thrones genannt, aber das bessere Gesamtpaket hat tatsächlich The Leftovers abgeliefert.
Most AWESOME Comedy: Brooklyn Nine Nine
Andy Samberg all the way. Der Mann stellt einfach die beste Comedyserie auf die Beine. Die Gags treffen auch in Staffel 4 und 5 weiterhin meinen Humor. Dazu sind die Folgen weiterhin abwechslungsreich. Ein netter Zeitvertreib neben den "ernsten" Serien.
Most AWESOME SciFantasy: Stranger Things
Auch wenn man bei Stranger Things 2 nicht von Innovation sprechen kann, schließlich bedienen sich die Duffel-Brüder weiterhin fröhlich an allen möglichen Filmen und Serien der 80er, so machte die zweite Staffel wieder verdammt viel Spaß. Mir fehlte eigentlich nur noch ein richtiges Wiedersehen mit Barb :(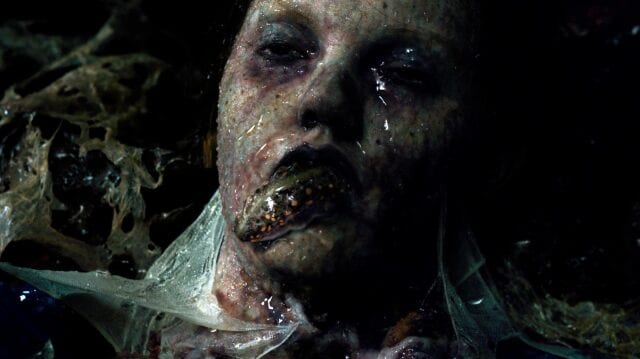 Most AWESOME Neustart: The Deuce
Grandioser Einstieg in David Simon's neueste Schöpfung. Auch wenn die Story rund um die Entstehung der US-Pornoindustrie der 70er Jahre sicherlich nicht jeden ansprechen wird, so empfehle ich diese Serie doch jedem der Wert auf ausgeklügelte Charaktere legt.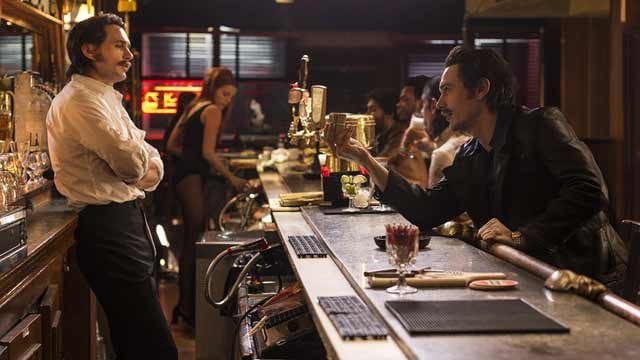 Größte Überraschung: Ozark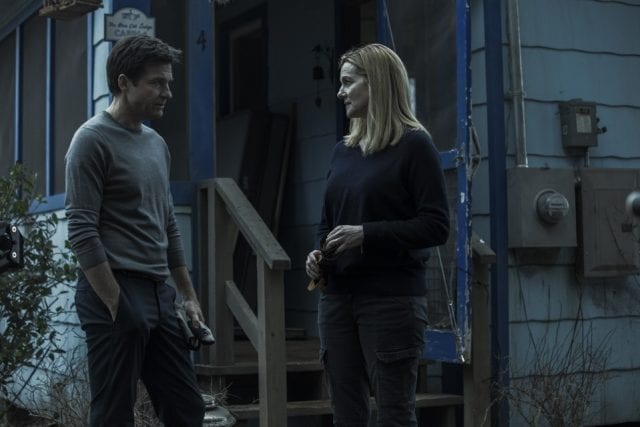 Eigentlich war die Serie für mich nur zur Überbrückung gedacht, aber erfreulicherweise war ich ab Folge 1 fasziniert von der Story rund um einen Buchmacher der Drogenmafia, der gezwungen wird in der Provinz Geld zu waschen.
Größte Enttäuschung: American Gods
Ich glaube über die Serie herrscht bei uns im Team Einigkeit. Es gab einen Mega-Hype, den die Serie um Ian McShane niemals gerecht werden konnte. Und so habe ich nach Folge 4 abgebrochen. Die Story und die Bilder waren mir einfach zu extrem.
Most AWESOME Episode: The Book of Nora
Die letzte Folge von The Leftovers hat bei mir ein gutes Gefühl hinterlassen. Es ging sehr heftig los, mit einigen WFT-Momenten, im Endeffekt war dann alles für mich geklärt. So sollten Serien immer enden.
Most AWESOME Scene: Game of Thrones
Auch wenn ich mich bis heute frage, woher die Armee des Night King diese riesigen Ketten hatte, so war der Tod und die Auferstehung des Drachen doch eine sehr nachhaltige Szene mit riesigem WTF-Faktor.
Game of Thrones - Ice Dragon (Nights King kills and resurrects Viserion)
Most AWESOME Character: Negan
Traurig aber wahr, die Darbietung von Negan (gespielt von Jeffrey Dean Morgan) sind der einzige Lichtblick in The Walking Dead und noch Grund für mich, weiterhin einzuschalten.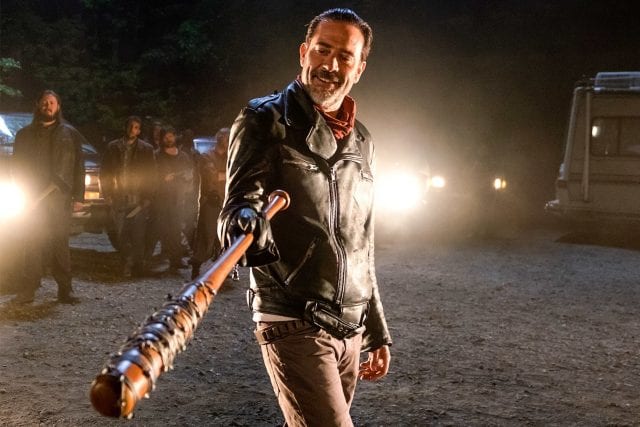 Most AWESOME Quote
Damit kann ich in 2017 leider nicht dienen.
Nachzuholen in 2018
Definitiv Mr. Robot, Staffel 3. Von Dark möchte ich mir noch ein eigenes Bild machen. Und This is us muss ich unbedingt nachholen.
In 2018 freue ich mich auf …
… die zweite Staffelhälfte von The Walking Dead, Staffel 8. Nein, Spaß beiseite. Am meisten freue ich mich auf Westworld. Staffel 2 wird im Frühling kommen und ich bin schon ganz aufgeregt.

-->