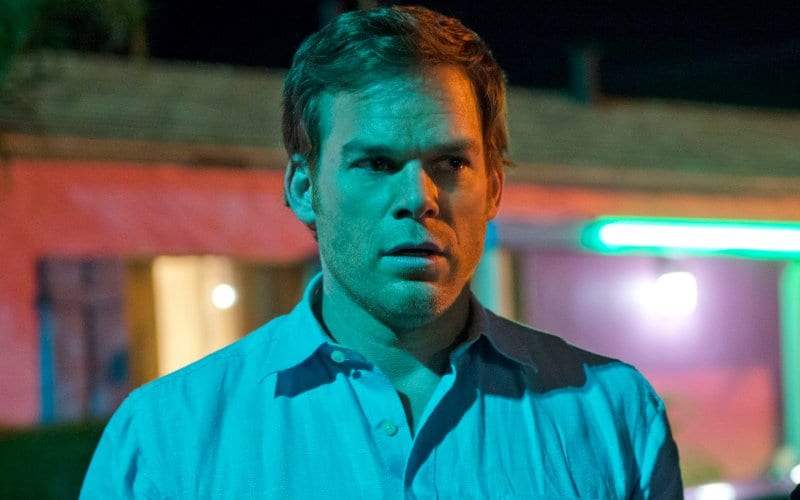 Schon seltsam, lange Zeit nichts zur Serie und plötzlich haben wir hier zwei Posts zu Dexter hintereinander… In einem Interview mit The Daily Beast hat Michael C. Hall zum ersten Mal seine eigene Meinung zum Finale der Serie Dexter im vergangenen Jahr öffentlich gemacht. Und der Schauspieler teilt scheinbar die von uns Zuschauern, die allesamt enttäuscht waren, nicht nur von der letzten Folge.
"Liked it? I don't think I even watched it."
Das Finale empfand er vorsichtig ausgedrückt als "narrativ befriedigend aber nicht sonderlich herzhaft". Aber auch die letzten Staffeln scheinen bei Hall nicht wirklich so gut angekommen zu sein.
"I think the show had lost a certain amount of torque," he says. "Just inherently because of how long we'd done it, because of the storytelling capital we'd spent, because our writers may have been gassed."
Das stimmt absolut überein mit meiner Meinung. Die Serie hat aufgrund ihres einzigartigen Settings sehr gut angefangen, der leichte Durchhänger in Season 3 wurde durch die grandiose vierte Staffel aufgeholt und dann – ja, dann ist die Serie "narrativ" leider mehr und mehr in die Bedeutungslosigkeit und philosphische Ebene abgedriftet. Sehr schade um einen der einst grandiosesten TV-Figuren…
Noch einmal zusammen gefasst von einer hübsch anzuschauenden Web-TV-Frau:
Michael C. Hall Finally Sounds Off on Dexter Finale: "I Don't Think I Even Watched It"