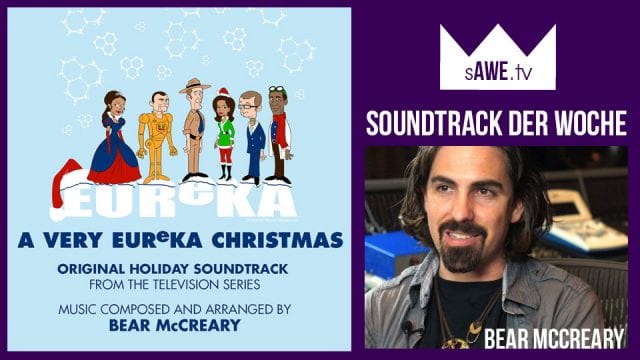 Die Serie – darum geht's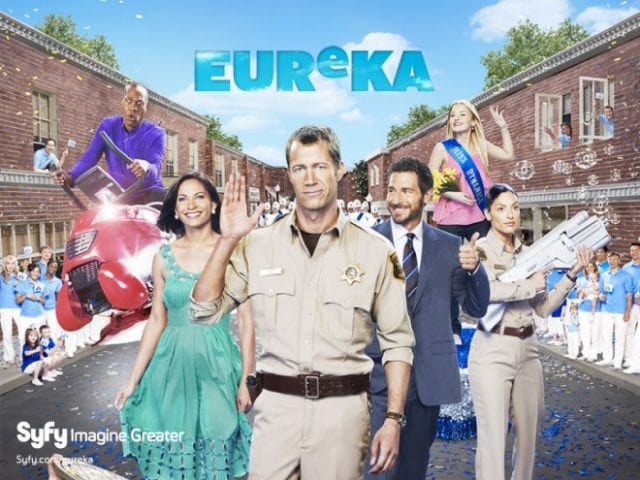 Eureka dreht sich um eine geheime Stadt in den USA, in der die fähigsten Wissenschaftler des Landes in Ruhe leben und arbeiten können. Ein Experiment geht allerdings schief und verursacht einen Unfall, in den US-Marshal Jack Carter verwickelt wird. Dieser war gerade auf dem Weg, seine ausgerissene Tochter Zoe zurück mach Los Angeles zu bringen. Beide stranden durch den Unfall in Eureka und dürfen die Stadt nicht mehr verlassen. Nick Carter wird zum Sheriff ernannt und ermittelt fortan in der Stadt.
Die Serie lief über 5 Staffeln. Derweil man sich in der ersten Staffel erstmal der Umgebung und den Charakteren nähert, breitet sich ab der 2. Staffel eine größere Rahmenhandlung aus. Auch auf die Vergangenheit und die Entstehungsgeschichte der Stadt wird näher eingegangen. Ursprünglich sollte es auch noch eine sechste Staffel geben, die wurde aber aus Kostengründen gestrichen – die Handlung aber im Prinzip mit dem Ende von Staffel 5 auch beendet.
Zum Hauptcast gehörten Colin Ferguson als Jack Carter, Salli Richardson als Dr. Allie Carter und Joe Morton als Dr. Henry Deacon. Unter den Gaststars sind auch einige Bekannte wie Wil Wheaton, der in den Staffeln 4 und 5 Dr. Isaac Parrish spielt.
Ich bin mit der Serie nie warm geworden – hatte nach den ersten Folgen irgendwie die Lust verloren. Vielleicht hätte ich wnigstens bis zur zweiten Staffel durchhalten sollen, wo es handlungstechnisch ja etwas umfangreicher wird, hat mich bis dahin aber irgendwie nicht mehr gepackt.
Der Komponist
Komponist des Score ist Bear McCreary – ihn haben wir im Laufe der Serie schon ein paar Mal vorgestellt; kein Wunder, schließlich ist er als Score-Komponist für TV-Serien ziemlich fleißig. Der Amerikaner ist Jahrgang 1979 und ist mit dem Battlestar Galactica-Soundtrack ab 2004 durchgestartet. Den Score zum damaligen 90-minütigen Pilotfilm schreib er noch gemeinsam mit Richard Gibbs, den Score zu den einzelnen Seasons schreib er dann alleine. Seine Musik begegnet zumindest mir immer wieder, da er immer zufällig jene Serien vertont, die mir auch gefallen: Caprica, The Walking Dead oder Terminator – The Sarah Connor Chronicles zum Beispiel. Außerdem stammen von ihm die Soundtracks zu Black Sails und Outlander – mit beiden Serien kann ich allerdings nicht viel anfangen. Für seinen Main Titel von Da Vinci's Demons hat er einen Emmy gewonnen.
Zu Eureka ist Bear McCreary mit Beginn der zweiten Staffel gekommen. Executive Producer Charlie Craig ist über Battelstar Galactica auf ihn aufmerksam geworden:
We wanted a more unified sound, something surprising and fun and different. Just like our show. And Bear was the perfect match.
Dieser Beitrag hat mehrere Seiten:

-->