Die Musik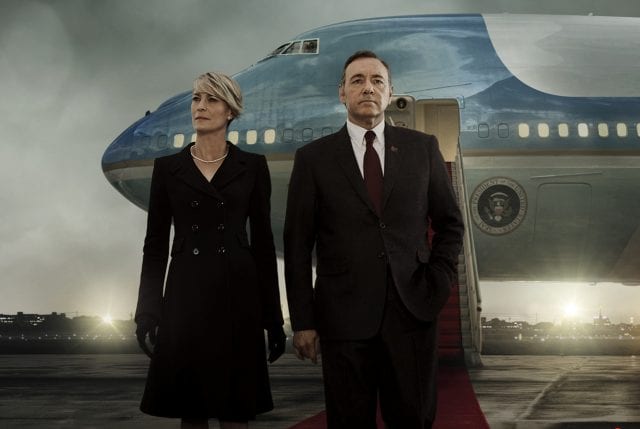 Bemerkenswertes Element von House of Cards ist neben der Geschichte und der bereits erwähnten Besetzung der Score, von Jeff Beal komponiert und mit dem Hollywood Symphony Orchestra eingespielt. Dazu trägt vor allem das prägnante Main Theme bei, das schon eine entsprechende düstere und geheimnisvolle Stimmung erzeugt, ehe es mit der Serie eigentlich los geht. Das Album wird natürlich – wie auch in der Serie spürbar, vom Haupttitel getragen. Wie der entstanden ist, haben wir in der Folge zum Season 1-Soundtrack ausführlich mit Videos und Zitaten des Komponisten vorgestellt. Auf dem Album zu Season 3 gibt's eine leicht veränderte, erweiterte Fassung.
Neben dieser Titeltrack-Variation gibt's weitere Anspieltipps.
– Losing Rachel und Betrayal: Wie bei Season 2, startet auch der neue Soundtrack mit einem starken Track – mit dem streicherdominierenden Losing Rachel. CD 2 startet mit dem ähnlichen Betrayal. Beides erinnert von der Tonalität an Max Richters The Leftovers oder auch an Bear McCrearys Battlestar Galactica.
– Not coming to Iowa und Every Intention: Jeff Beals Frau Joan ist mit ihrer Sopranstimme auf diesen beiden tollen, extrem dramatischen Stücken zu hören.
– We were equals: Ein ruhigeres, kurze Stück, auf dem Jeff Beals Fertigkeiten an der Trompete besonders zum Tragen kommen. Erinnert ein bisschen an den Soundtrack zu Carnivale.
– He was brave: Nochmal ein ziemlich starkes Streicher-Stück voller Pathos und Dramatik.
– God's ear: Eine chorale Variante des Titelsongs, recht mystisch und langsam angelegt, mit einzelnen Piano- und Trompetenparts.
– Leaving you: Mal was anderes: Ein gitarren-dominiertes Stück, das die Tragik der Entwicklung in der Beziehung zwischen Frank und Claire ausdrückt. Das leitet dann über zu…
– More courage: Ein sehr tragisches Stück, von Streichern getragen, quasi das Finale der Staffel. Zum Finale sagt Jeff Beal:
Frank is president now, so we're dealing in a wider arena internationally. A lot of times I'll have music like this, fully orchestrated and string-driven, and sometimes brutally simple music, like a solo piano. There are big contrasts.
House of Cards S03E07 OST - Monks theme
Dann noch eine besondere Empfehlung: Marriage & Mandalas. Das Stück ist leider nicht auf dem Soundtrack verfügbar, Jeff Beal hat es allerdings zum freien Download in seine Dropbox gestellt. Es untermalt die Sand-Mandala-Arbeit von Mönchen im Weißen Haus.
HOC S3 OST out! here's a secret bonus track https://t.co/N7O38ipmYe go get the rest here: https://t.co/GhediehOB0 pic.twitter.com/Y9K1Fqddtj

— Jeff Beal (@JeffBealMusic) September 12, 2015
Fazit
Insgesamt wieder ein überzeugender Score, den Jeff Beal da vorgelegt hat. Die Staffel ist etwas dunkler angelegt, noch dramatischer als Staffel 2. Showrunner Beau Willimon wollte es rhythmusgetriebener, mit mehr Tempo; er hat letztlich aber auch auf Jeff Beal vertraut, wie es beim Variety heißt – und das hat sich ausgezahlt. Es bewegt sich alles leicht sphärisch, düster, bedrohlich.
Mir gefällt wie schon beim Soundtrack der 2. Staffel dieses Aufrechterhalten der bedrohlichen Stimmung über den gesamten Score hinweg. Alles wirkt wie gesagt nochmal dramatischer als in den ersten beiden Staffeln – die ja auch schon überzeugend waren.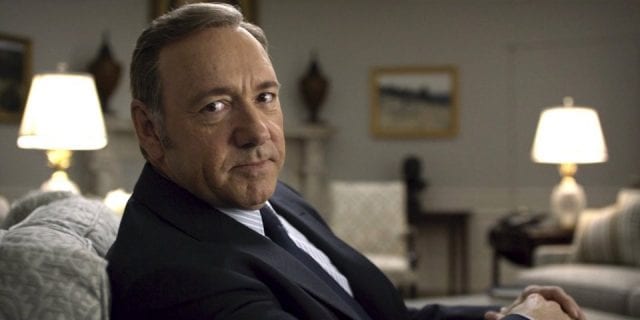 Das müsst Ihr wissen
Der Score zu House of Cards ist als CD-Album wieder überraschend teuer – mit gut 25 Euro ist man dabei; ok, ist ein Doppelalbum, aber trotzdem recht happig. Als digitalen Download gibt's das Album für die Hälfte. Anders als der Score zu Staffel 2 ist dieser Soundtrack komplett bei Spotify vorhanden. Einige Tracks habe ich wieder in unsere sAWE-Soundtrack-Playlist bei Spotify gepackt.
Jeff Beal – House of Cards Season 3 (Music from the Original Series)
1. Losing Rachel 2:27
2. Not Coming to Iowa 2:02
3. More Human Now, Main Title Season Three 4:49
4. Respect 1:47
5. Arrival in Moscow 1:38
6. We Were Equals 1:52
7. Underwood's New Deal 3:33
8. Roll Call 1:43
9. Don't Break a Promise 8:07
10. I Want the Lexus 1:19
11. Jordan Valley 3:12
12. He Was Brave 4:26
13. A Desperate Plea 2:12
14. Not a Chauffeur 1:33
15. Smoking Cubans 3:29
16. Human Cost 1:41
17. God's Ear 4:43
Disc 2:
1. Submerged 2:15
2. Betrayal 2:57
3. Deal with Dunbar 1:57
4. Capture the Imagination 1:41
5. Expect Landfall 5:07
6. Remy Spurned 2:20
7. Every Intention 2:29
8. I Didn't Jump 3:28
9. Trust 2:27
10. Power Run Amok 1:53
11. Empire Without Heir 3:42
12. Yard Work 1:00
13. Stamper's Grief 4:35
14. Taking Rachel 3:00
15. Leaving You 2:03
16. More Courage 3:12
33 Tracks, 2015 Varese Sarabande
Dieser Beitrag hat mehrere Seiten: