Die Musik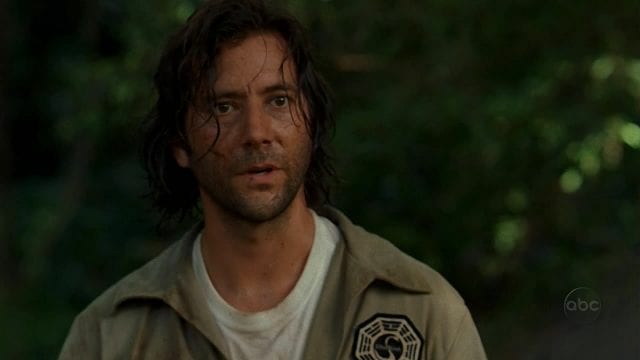 Im Vergleich zum SCore der ersten Staffel ist die Musik hier deutlich düsterer und bedrohlicher angelegt, passend zur eher düsteren Stimmung in Staffel 2. Michael Giacchino setzt hier zur Dramatisierung die schon bekannten Streicher-Einlagen ein. Dazwischen tauchen ruhige, bedächtige Stücke auf, die entweder schmal instrumentiert sind mit Klavier oder mit dramatischem Anstrich inszeniert, dann mit Unterstützung vieler Streicher Hollywood Studio Symphony Orchestras. Anspieltipps sind:
– The Gathering: Eines der langsamen, dramatischen Stücke. Hier wird das bekannte Lost-Thema wieder zitiert, mit Klaviereinsatz und Streicher-Ensemble – in der Serie komplett gespielt über eine lange Szene des Wiedersehens. Die Musik ersetzt komplett die Dialoge – großes Kino.
Lost - Emotional Reunion HD
– Rose and Bernard: Auch ein sehr tragisches Stück: Es untermalt die Beziehung des älteren Paars Rose und Bernard. Auch hier erkennt man das Grundthema von Lost wieder, nur ist es hier ganz behutsam, bedächtig eingespielt, mit sanften Streichern und leisem Klavier.
– Shannon's Funeral: Und nochmal getragene Stimmung: Wieder inszeniert Michael Giacchino hier ganz bedächtig. In der Serie passt das optimal zur Szene, und auch beim bloßen Hören merkt man die ganze Schwere des kurzen Stücks.
LOST Music Notes: Shannon's Death Theme
– All's forgiven except Charlie: Mal etwas lockeres, mit Akustik-Gitarreneinsatz. Die Stimmung wechselt im Laufe der 5 Minuten, weicht aber dennoch deutlich von den bisherigen Stücken ab.
– Hurley's Handouts: Das Lost-Thema nochmal in einer anderen Variante, hier mit Streichern und Gitarre eingespielt.
– End Title: Zum Schluss noch etwas Dramatisches: Die Musik zum End Title – ein Klassiker.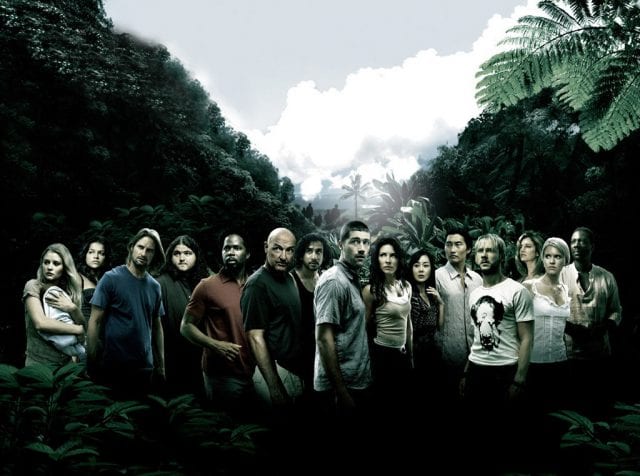 Fazit
Mir gefällt das Album nicht ganz so gut wie das zu Staffel 1. Die düstere Inszenierung sagt mir eher nicht so zu. Klar, in der Serie passt das hervorragend, hier zum bloßen Hören ist mir das oftmals ein bisschen zu düster. Echte Highlights sind hingegen die ruhigen Stücke, die ich vorhin schon hervorgehoben habe – das hat Michael Giacchino schon drauf, das muss man sagen.
Das müsst Ihr wissen
Den Soundtrack gibt's auf den üblichen Streaming-Portalen und auch auf CD, zum Beispiel aktuell für rund 18 Euro bei amazon. Die CD enthält ein Booklet mit vielen Bildern vom Cast, ist ganz nett aufgemacht. Dazu gibt's ein persönliches Statement von Michael Giacchino. Lohnt sich also für den Lost-Fan, ansonsten tut's wahrscheinlich auch die MP3-Version. Die besten Tracks habe ich zu unserer sAWE-Soundtrack-Playlist bei Spotify hinzugefügt.
Michael Giacchino – Lost Season 2
1 "Main Title" (Composed by J.J. Abrams) 0:16
2 "Peace Through Superior Firepower" 1:26
3 "The Final Countdown" 5:48
4 "World's Worst Landscaping" 1:17
5 "Mess It All Up" 1:27
6 "Hurley's Handouts" 4:42
7 "Just Another Day on the Beach" 2:47
8 "Ana Cries" 1:48
9 "The Tribes Merge" 2:03
10 "The Gathering" 4:19
11 "Shannon's Funeral" 2:12
12 "All's Forgiven… Except Charlie" 5:19
13 "Charlie's Dream" 1:50
14 "Charlie's Temptation" 0:51
15 "A New Trade" 2:39 "
16 "Mapquest" 0:39
17 "Claire's Escape" 3:44
18 "The Last to Know" 2:21
19 "Rose and Bernard" 2:39
20 "Toxic Avenger" 0:42
21 "I Crashed Your Plane, Brotha" 1:45
22 "Eko Blaster" 1:44
23 "The Hunt" 3:57
24 "McGale's Navy" 2:22
25 "Bon Voyage, Traitor" 5:30
26 "End Title" 0:32
26 Tracks, ABC 2006
Dieser Beitrag hat mehrere Seiten: