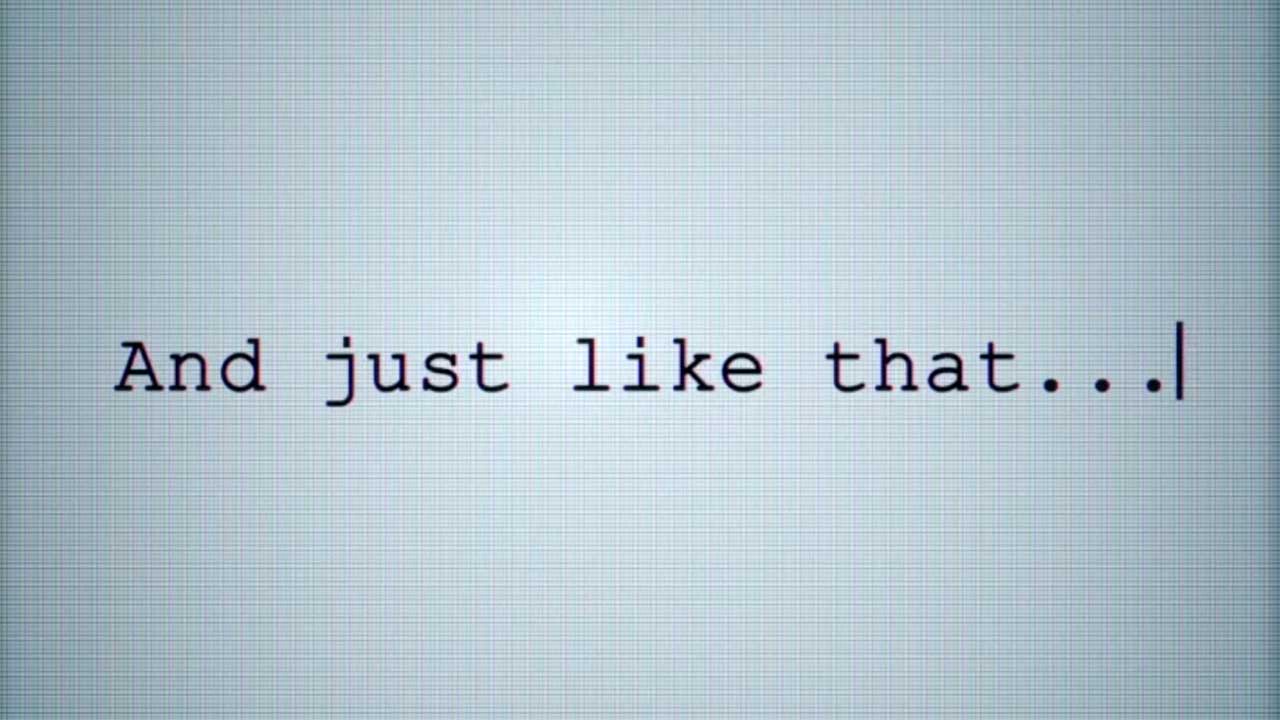 Zur Jahrtausendwende hat es eine Serie geschafft, den Zahn der Zeit aber mal sowas von zu treffen, dass sie absoluter Kult geworden ist. Und das, obwohl – zumindest aus heutiger Sicht – wenig Besonderes am Setting der Erzählung zu entdecken war. Okay, außer, dass eine Journalistin sich in New York nicht nur eine coole, zentral liegende Wohnung, sondern auch allerlei Designer-Klamotten leisten konnte… Die Rede ist natürlich von "Sex and the City" und Kolumnistin Carrie Bradshaw. Von 1998 bis 2004 wurde in 94 Episoden (und zwei Kinofilmen) die Geschichte der Mädels-Clique um Carrie, Samantha, Charlotte und Miranda erzählt, die total verrucht und offen über ihr Liebesleben gesprochen haben. Also, für damalige Verhältnisse… Und jetzt kommen die Mädels wieder!
"I couldn't help but wonder … where are they now? X, SJ."
Sarah Jessica Parker höchstpersönlich hat diesen vielsagenden Teaser auf Instagram veröffentlicht:
"Du bis SO EINE Samantha!" wird man in Fankreisen aber vorerst wohl nicht wieder zu hören zu bekommen. Zumindest nicht, was die neuen Folgen anbelangt. Für das Comeback bestätigt sind neben Sarah Jessica Parker auch Cynthia Nixon (Miranda Hobbes) und Kristin Davis (Charlotte York), die allesamt auch als Produzentinnen am Comeback-Format mitwirken werden – Kim Cattrall sucht man vergebens in der Auflistung. Eigentlich hatte die Darstellerin 2019 nur angegeben, nicht mehr Teil eines weiteren Filmes sein zu wollen, anscheinend war in dieser Aussage auch eine serielle Fortsetzung eingeschlossen. Schade.
"And Just Like That…" wird der Titel der Fortsetzung lauten. Ich bin positiv überrascht, dass der Titel doch recht losgelöst vom originalen "Sex and the City" klingt (rein sprachlich, versteht sich, inhaltlich scheint der Aufhänger ja ähnlich gelagert zu sein). Die Produktion der zehn halbstündige Episoden umfassenden Staffel soll noch im Frühjahr starten. Wann die von HBO Max in Auftrag gegebene Serie starten wird, ist noch unklar, aber laut Pressemitteilung geht es inhaltlich (wenig überraschend) hierum:
"The series will follow Carrie, Miranda and Charlotte as they navigate the journey from the complicated reality of life and friendship in their 30s to the even more complicated reality of life and friendship in their 50s."
Dann schauen wir doch mal, wie das ankommen wird und ob die Serien-Damen auch in Unwürde gealtert sind. Das könnte passen, da ja auch viele der Fans entsprechend mitgealtert sind und Lebenswandel durchzogen haben. Ob der Spirit der einstigen Serie ohne große Anpassungen heute noch funktionieren würde, wage ich jedoch zu bezweifeln. Ich bin aber auch kein SATC-Fan, also was weiß ich schon…

via: Süddeutsche Zeitung

-->