Wow, Paramount ist aber sehr früh dran, die Highlights des nächsten Monats mitzuteilen: Bereits heute verrät der Streaminganbieter, wann er was exklusiv bei Paramount+ einstellt. Mit dabei ist "A Thin Line", die zweite deutsche Eigenproduktion von Paramount+. Ansonsten ist die Neuigkeitendichte recht gering, es dürften aber noch einige Katalogtitel im Laufe des Monats dazukommen, die Paramount+ noch nicht angekündigt hat. Ansonsten glaube ich, dass auch die finale Staffel von "Star Trek: Picard" relativ schnell nach der Premiere bei Amazon Prime Video bei Paramount+ auftauchen dürfte. Zumindest ist bei den Teaserfotos das Picard-Material bereits als "Paramount Original" gebrandet.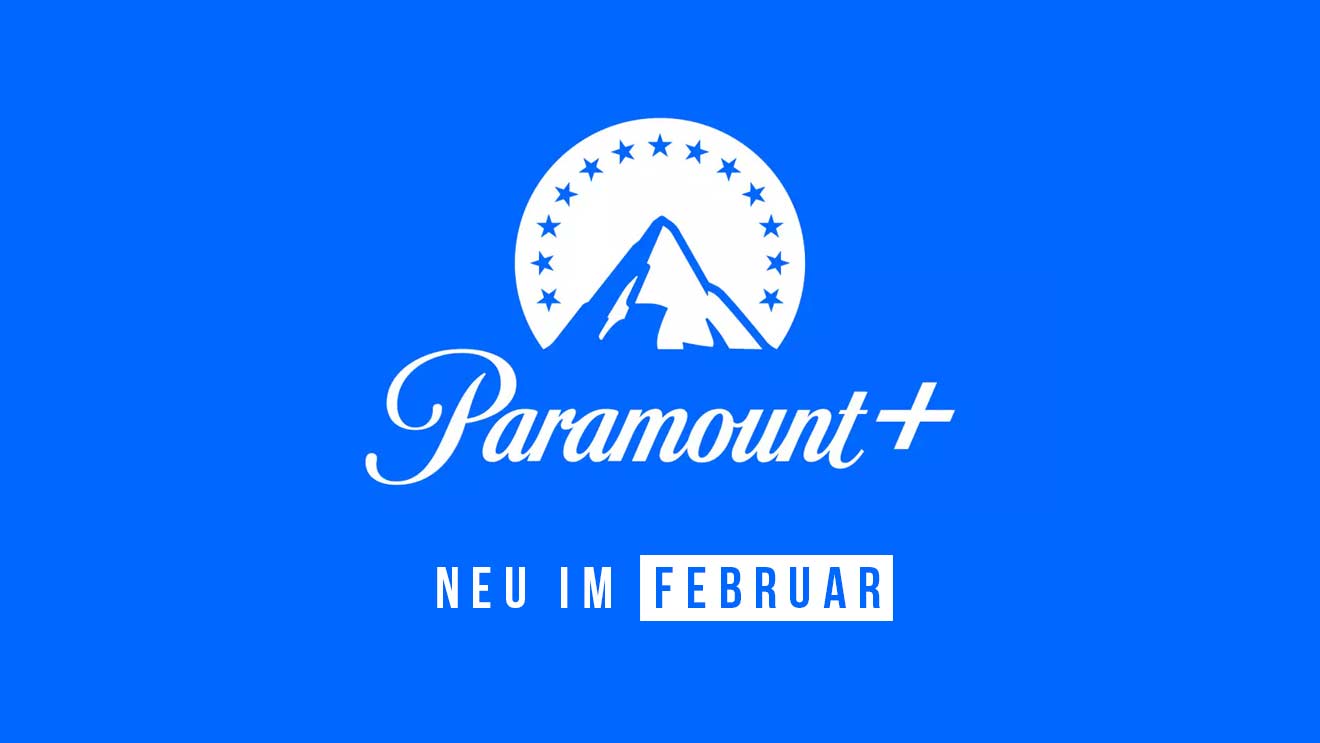 Paramount+ Serien und Filme: Die exklusiven Neustarts im Februar 2023
A Thin Line – verfügbar ab 16. Februar 2023 exklusiv
Mit "A Thin Line" steht die nächste Eigenproduktion von Paramount+ aus Deutschland nach "Der Scheich" an. In der Serie geht's um die Cyberaktivistinnen Anna und Benni, die nach einem Hackerangriff auf die Machenschaften der Regierung aufmerksam werden. Die Konsequenzen der beiden sind unterschiedlich: Bennis Kampf gegen die Klimakatastrophe radikalisiert sich zunehmend, während ihre Schwester sich für eine Zusammenarbeit mit dem BKA entscheidet. Zu sehen gibt's sechs Folgen ab dem 16. Februar mit zwei Folgen zum Start und neuen Folgen jeweils wöchentlich. Mehr zur Serie hier.
Die weiteren Serien im Februar 2023
– "Your Honor", Staffel 2, zehn Episoden, startet am 3. Februar 2023 mit Bryan Cranston als Richter, der mit seinen tiefsten Überzeugungen konfrontiert wird, als sein Sohn in einen Unfall mit Fahrerflucht verwickelt wird. Er will ihn um jeden Preis schützen. Mehr dazu hier.
– "The Rise of the Billionaires", Staffel 1, vier Episoden, erzählt die Geschichten der berühmtesten Unternehmer, die sich die Welt der Technologie zunutze gemacht haben, um reich zu werden. Mit Stories zu Jeff Bezos, Elon Musk, Mark Zuckerberg, Sergey Brin und Larry Page. Ab 21. Februar 2023
– "Sky Med", Staffel 1, neun Folgen, ist ein Drama über das intensive persönliche Leben junger Krankenschwestern und Piloten, die im abgelegenen Norden Kanadas Ambulanzflüge fliegen. Starttermin ist noch offen, es wird aber Februar sein.
– Ansonsten:
1. Februar: "From Cradle to Stage" (Doku)
3. Februar: "The Followers (As Seguidoras)" (Drama)
14. Februar: "The Challenge: All Stars" (Reality)
Die weiteren Filme im Februar 2023
– "Paranormal Activity: Next of Kin" heißt der Horrorfilm, der am 4. Februar 2023 startet. Im Fokus steht eine Dokumentarfilmerin, die mit Hauptfigur Margot zu einer abgelegenen Amish Gemeinschaft reist in der Hoffnung, etwas über ihre Familie zu erfahren. Nach einer Reihe von seltsamen Vorkommnissen wird ihr bald klar, dass diese Gemeinschaft etwas Unheimliches verbergen könnte.

– "Blue's Big City Adventure" – ein Animationsfilm von Nickelodeon über Josh, der die Chance seines Lebens erhält, für das Broadway Musical von Rainbow Puppy vorzusprechen. Dazu fahren er und Blue zum ersten Mal nach New York. Hier treffen sie neue Freunde. Zu sehen ab 3. Februar 2023.

– "Honor Society" – In der Comedy mit "Stranger Things"-Star Gaten Matarazzo geht es um Honor – sie konzentriert sich einzig und allein darauf, in Harvard aufgenommen zu werden, vorausgesetzt, sie erhält eine Empfehlung von ihrem Betreuer Mr. Calvin. Um ihre Konkurrenten auszuschalten, heckt sie einen erfolgversprechenden Plan aus. Doch die Dinge nehmen eine Wendung, als sie sich in ihren größten Konkurrenten, Michael, verliebt. Zu sehen ab 6. Februar 2023.

– "Willi und die Wunderkröte" – nochmal Kinder-Programm ab 25. Februar 2023: Als die Frösche im Teich der elfjährigen Luna durch den örtlichen Bauern in Gefahr geraten, bittet sie Willi, auf eine Forschungs oder besser Froschungsreise zu gehen, um die Menschen vom Wert der kleinen Tiere zu überzeugen, die weltweit um ihr Überleben kämpfen. Um mehr über die Amphibien zu erfahren, reist Willi um die Welt und lernt dabei bunte und sogar durchsichtige Frösche kennen. Und Ja, Willi ist der Willi aus "Willi will's wissen".

– Ansonsten:
8. Februar: "Bree Wayy: Promise, Witness, Remembrance" (Doku)
8. Februar: "Lynching Postcards: Token of a Great Day" (Doku)
8. Februar: "RIP T-Shirts" (Doku)
11. Februar: "Leberhaken" (Drama)
15. Februar: "Hunger Ward" (Doku)
15. Februar: "The Day the Music Died: The Story of Don McLean's American Pie" (Musik)
22. Februar: "Love, Tom" (Musik)
28. Februar: "Dragging the Classics – The Brady Bunch" (Comedy)

-->