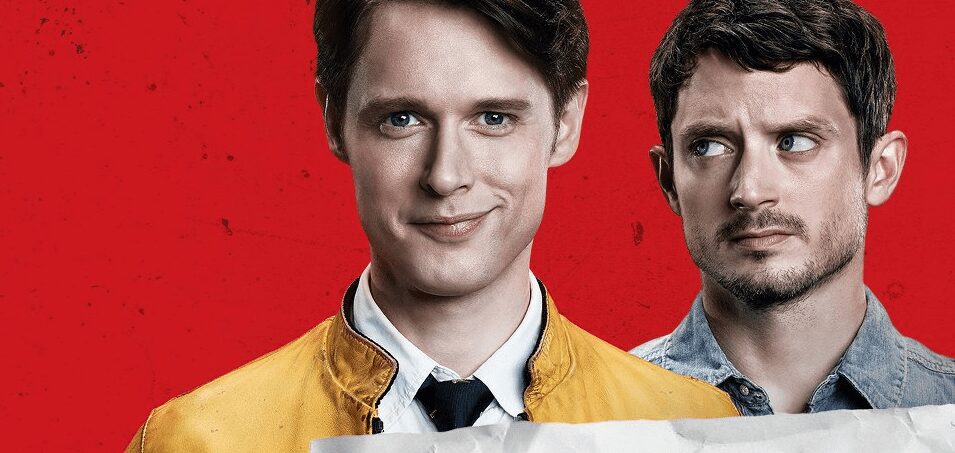 Auf Change.org gibt es aktuell eine Online-Petition mit dem Titel Renew Dirk Gently's Holistic Detective Agency for Season 3/Future Seasons. Bislang haben bereits über 80.000 Leute den Antrag von Bennett DeMersseman auf eine Fortsetzung der originellen Crime-Fantasy-Serie mit hohem Verflochtenheitsgrad abgegeben – gib du auch deine! Denn wir sind auch große Fans!
"Dirk Gently is loved by many for being very original while being based on Douglas Adams' novels. The entire cast and acting has been astounding for the two seasons it was on air, as well as the amazing writing and direction it has taken. I hope that BBC, AMC, or Netflix will renew this awesome TV show for many seasons to come and that Arvind Ethan David is able to continue his wild and ambitious tv show with the many talented people working on it. Renew Dirk Gently!"
UPDATE: Wir haben mittlerweile auch ein Review zur zweiten Staffel online gestellt (und ein Making of-Video zu den visuellen Effekten darin gibt es auch). Auch die hat sehr gefallen und es wäre wirklich schade, wenn diese originelle Serie nicht irgendwie eine Fortsetzung erhalten könnte. Zwei Staffeln ist viel zu kurz geraten…
UPDATE 2: Mittlerweile haben über 110.000 Leute die von Bennett DeMersseman initiierte Petition virtuell unterzeichnet. Da geht doch noch was! Aktuell wird dazu aufgerufen, sich doch direkt per Mail an Sender Hulu zu wenden, um dem Volksbegehren #SaveDirkGently nochmal nachdrücklich Gehör zu verschaffen.
"Dirktectives, we've made a splash on Twitter, and now it's time to contact Hulu's Content Acquisition department directly! They are in charge of deciding what new content will be acquired, and can be emailed at content@hulu.com. Ask them to pick up and fund a season 3 of the show 'Dirk Gently's Holistic Detective Agency'!!"
UPDATE 3: Aktuell läuft eine Online-Versteigerung von Requisiten der Serie. Bis 22. Juli könnt ihr insgesamt 42 in der Serie zu sehende Dinge (Jacken von Dirk, Todd und Co., oder auch Panic Pete) ersteigern.

-->