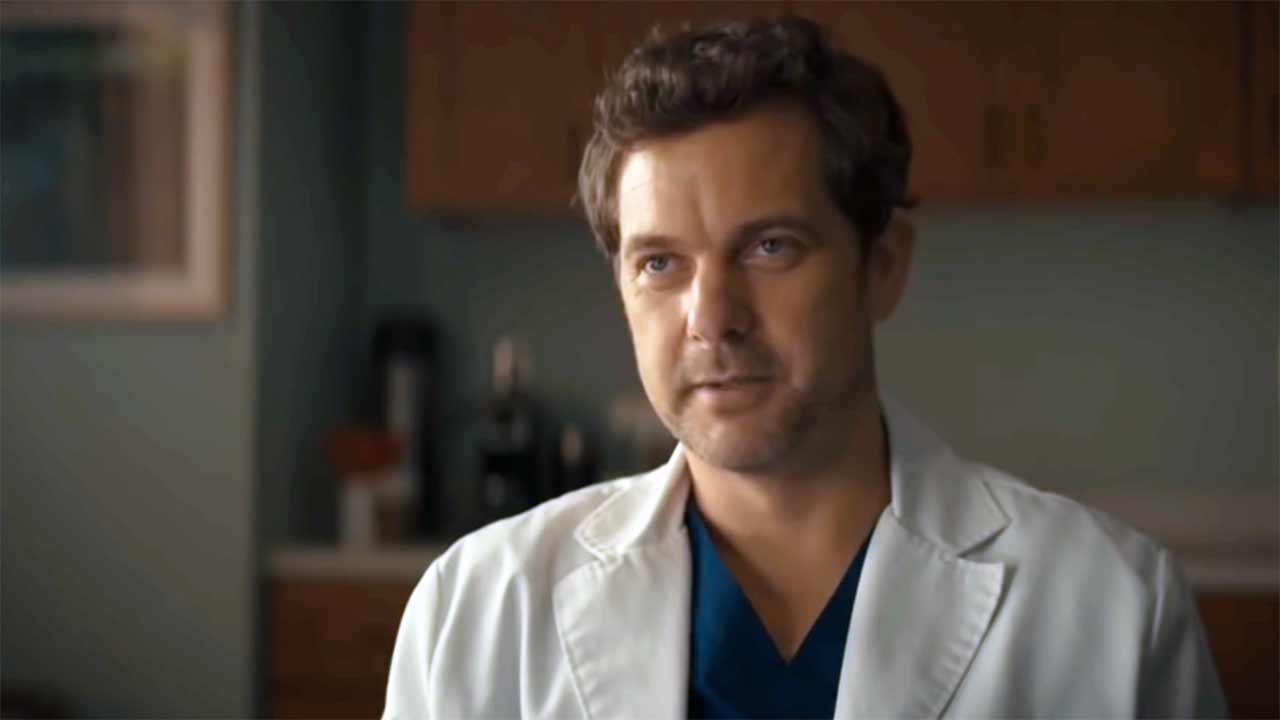 Oh, mal ausnahmsweise keine Roman-Verseriung! Am 4. September 2018 hat Laura Beil die erste Ausgabe des Podcasts "Dr. Death" (deutscher Titel: "Dr. Tod") veröffentlicht. In der ersten von mittlerweile zwei Staffeln geht es inhaltlich um den texanischen Chirurgen Christopher Duntsch, der wegen medizinischer Behandlungsfehler in mehreren Fällen verurteilt worden ist. Zwei Patient*innen sind aufgrund seiner Handlungen gestorben, über 30 sollen teils schwerwiegende Beeinträchtigungen davongetragen haben. Dieser reale Fall wird jetzt zur Serie. Die NBC-Streamingplattform Peacock bietet direkt mal einen namhaften Main Cast an, dem Joshua Jackson, Alec Baldwin und Christian Slater angehören. Hier der offizieller Trailer zum vielversprechenden Format.
"Based on Wondery's hit podcast, DR. DEATH is inspired by the terrifying true story of Dr. Christopher Duntsch (Joshua Jackson), a rising star in the Dallas medical community. Young, charismatic and ostensibly brilliant, Dr. Duntsch was building a flourishing neurosurgery practice when everything suddenly changed. Patients entered his operating room for complex but routine spinal surgeries and left permanently maimed or dead. As victims piled up, two fellow physicians, neurosurgeon Robert Henderson (Alec Baldwin) and vascular surgeon Randall Kirby (Christian Slater), as well as Dallas prosecutor Michelle Shughart (AnnaSophia Robb), set out to stop him. DR. DEATH explores the twisted mind of Dr. Duntsch and the failures of the system designed to protect the most defenseless among us."
Neben den drei bereits genannten Herren gehören dem Cast unter anderem noch Carrie Preston ("Good Wife", "True Blood"), Dominic Burgess ("The Good Place"), Grace Summer ("Mr. Robot", "Extant") oder auch Tracy Sallows ("Law & Order") an. Das kann sich auf jeden Fall sehen lassen!
Die erste Staffel von "Dr. Death" soll ab Sommer diesen Jahres in den USA über Peacock zu sehen sein. Noch ist unbekannt, wann und wie die Serie dann in Deutschland offiziell starten wird. Interessant dürfte auch sein, ob man das Anthologie-Konzept des zugrundeliegenden Podcasts aufgreift, und in einer möglichen zweiten Staffel dann von Farid Fata erzählt, einem Arzt, der Menschen Chemotherapie gegeben hat, die eigentlich gar keine gebraucht hätten.