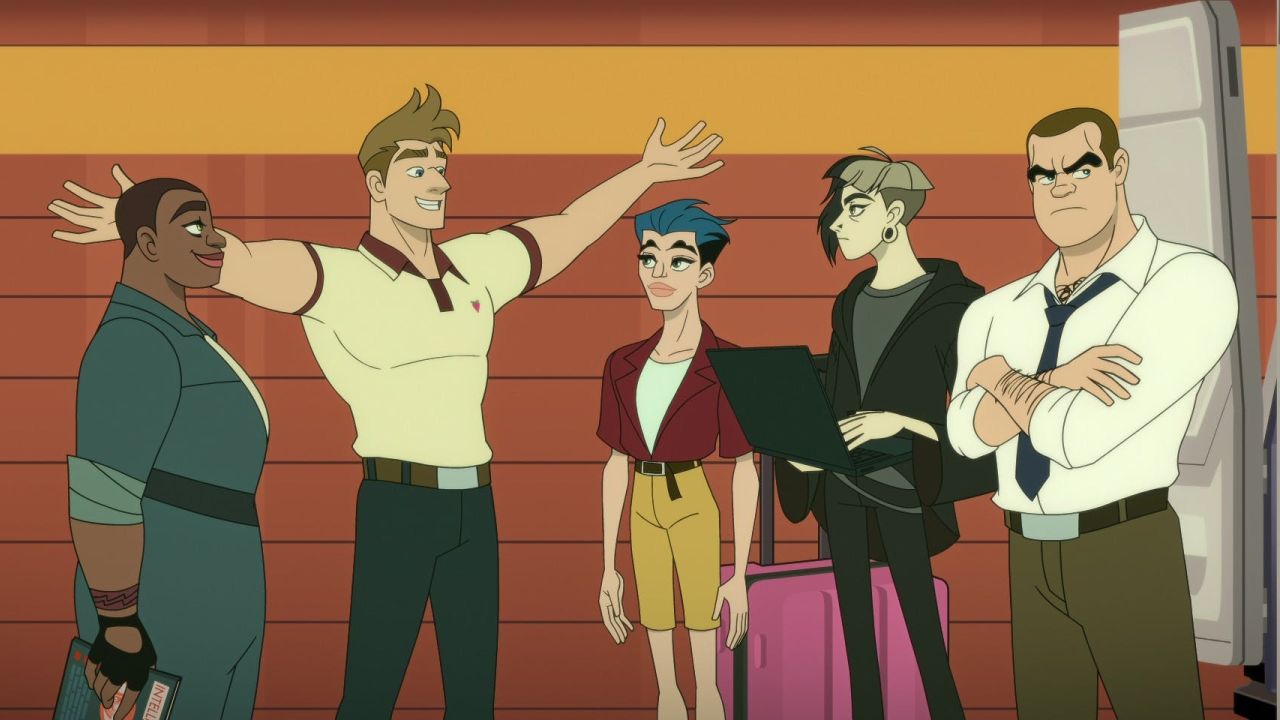 Eigentlich hätte die witzige Zeichentrickserie für Erwachsene namens "Q-Force" bereits im vergangenen Jahr an den Start gehen sollen. Mit etwas Verzögerung sind die ersten 10 Folgen nun diesen September bei Netflix zu sehen. Im Mittelpunkt des Geschehens steht eine Truppe von queeren Geheimagent:innen, die sich erst noch behaupten müssen. Mit einer gehörigen Portion Humor nehmen die Spion:innen das sonst so testosterongeschwängerte Agentengenre auf die Schippe.
"We're the first queer agents in the field ever." – Steve Maryweather
Die von Sean Hayes (bekannt aus "Will & Grace") kreierte und von Gabe Liedman geschriebene Serie dürfte insbesondere in der LGBTQ+-Community Anklang finden. Ein paar Jokes aus dem Teaser sorgen schon für Lacher. Beispielsweise wenn Steve Maryweather, der Anführer der Superspione, in einen leeren Raum einfällt und meint, dass er seine ganze Männlichkeit umsonst verschwendet hat. Weniger originell wirken hingegen Sprüche wie "my little butthole went boop". Ob es weitere infantile Witzelein geben wird oder doch eher clevere Scherze dominieren werden, wird sich zeigen.
"Q-Force" ist ab dem 2. September auf Netflix verfügbar.
via: CBR