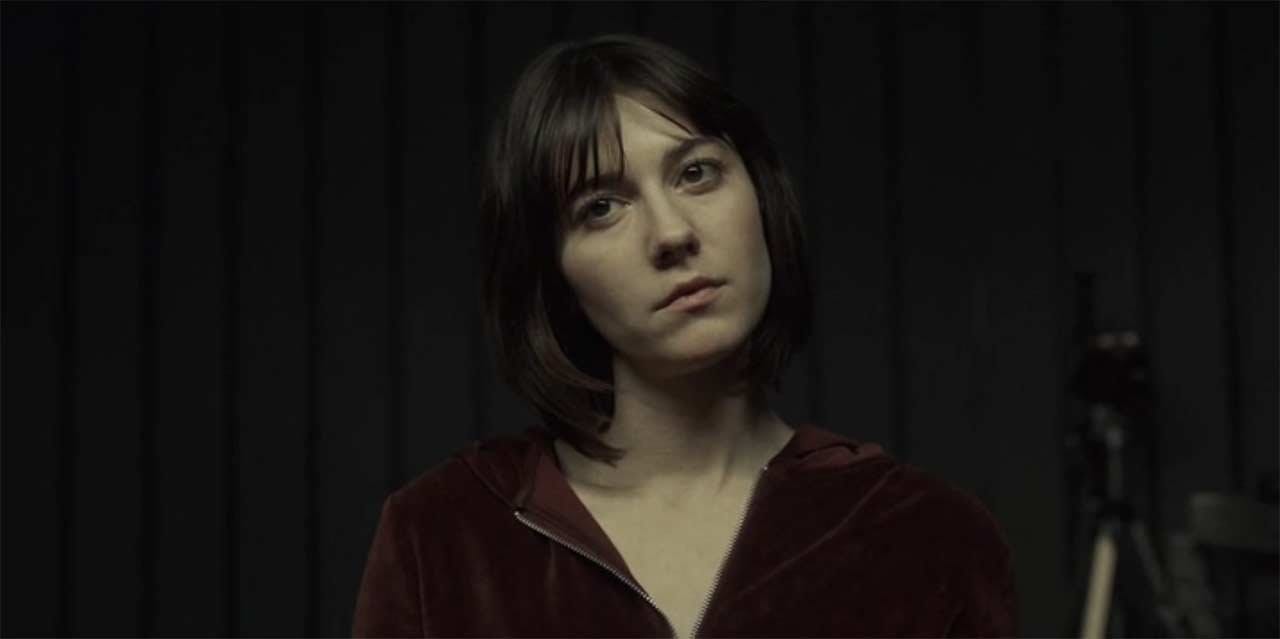 Eigentlich ein schönes Setting in "Fargo" und der näheren Umgebung des titelgebenden Ortes. Die Weihnachtstage sollen für Besinnlichkeit sorgen, aber die creepige Habe eines V.M. Varga und die Machenschaften seiner Konsorten sorgen für ein mehr als unangenehmes Gefühl. Passend zur Einläutung des finalen Staffeldrittes könnte es also "Silent night, holy shite" heißen, wenn die Kacke dampfend im Schnee liegt. Ein schönes Bild, auf das wir vorerst noch warten müssen.
Der von mir erhoffte erste Höhepunkt bleibt schon einmal aus. Gloria findet Ray, der in den paar Minuten seit dem Ende der letzten Folge bereits erstaunlich blass geworden ist. Kein großes Aufeinandertreffen, kein Knall – nur ein Todesreport.
"Shit." (Gloria)
Spannender wird es da bei Kikki. Die Kamerafahrt beim Housekeeping-Manöver hat mir sehr gefallen und an Momente aus dem Fargo-Film von damals erinnert. Schönes Spiel mit Ruhe und Dynamik, hier erzählt Bildsprache ordentlich mit. Der neue Polizeichef macht auch endlich mal was, wenn sein Verhör auch eher fadenscheinig und halbgar wirkt. Viel Fassade, wenig dahinter, so steht Kitti zunächst schweigend zu Ray. Gloria hat ihren kleinen Aufklärungs-Auftritt, scheitert dann aber an beinahe Asterix'scher Bürokratie und der Tatsache, dass die Inkompetenz ranghoher Polizeiherren nicht einmal dazu reicht, ihre eigenen MitarbeiterInnen zu identifizieren.
"We DON'T both know that! I stick to my mashed potatoes theory." (Bald-Chief)
Derweil ist Donny minutenlang alleine in einem Raum voller Bücher und spricht mit sich selbst.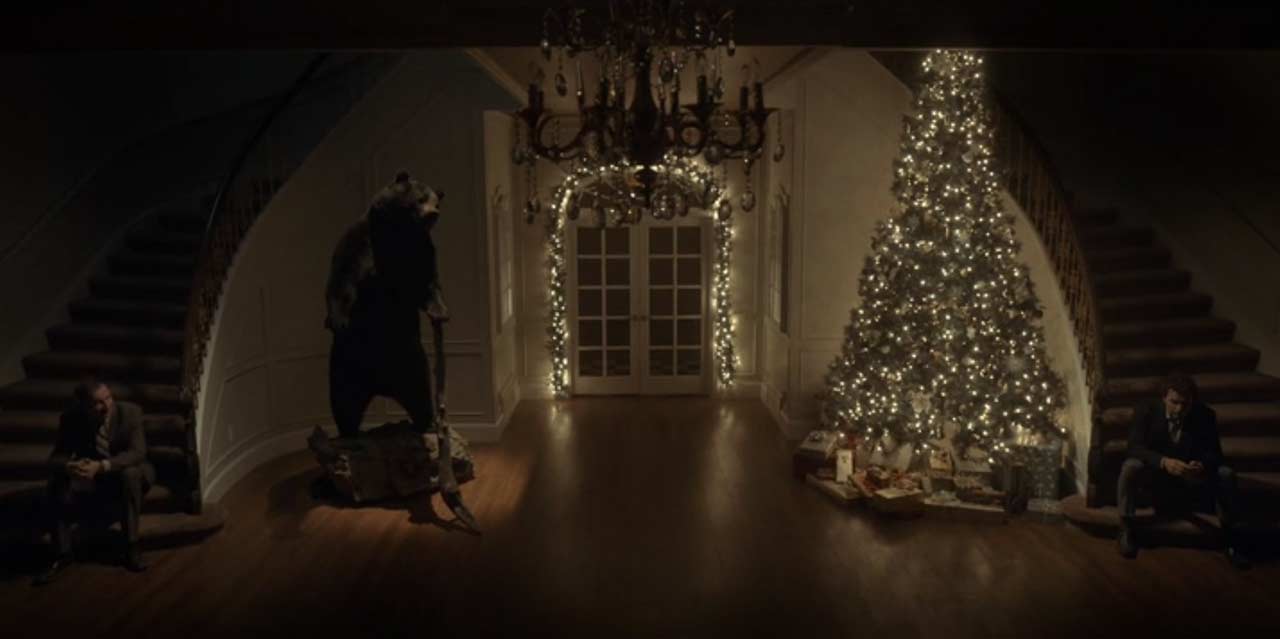 Aber kommen wir zu den Quartalszahlen. Also, der Rotwein-Auswahl. Ähm, dem Übernahmegespräch!
"Heck – you don't get where I am with sticking to a plan." (Emmit)
So sehr Emmit es auch versucht, Coolness ist nicht seine Stärke in diesem Moment. Und das wirkt nicht nur passend und authentisch, sondern bei seiner ersten Reaktion ungemein auflockernd. Herrliche Direkt-Defensive!
"I've been here since six!" (Emmit)
Ein gelungenes Sinnbild der aktuellen Lage bekommen wir in der Darstellung eines gebrochenen Sys zu sehen, der sich gar nicht mehr alleine Umziehen kann vor lauter Hoffnungslosigkeit. Die Guten sind von den Bösen in allen Belangen eingeengt, jeder noch so kleine denkbare Ausweg wird durch Unvermögen oder unkontrollierte Ereignisse abgeschnitten. Selbst der beste Freund fängt – durch manipulatives Einreden – an, ihm zu misstrauen. Dazu zeigt sich erneut, dass das zunächst vermeintliche Abziehbildchen eines einsilbigen Schoßhundes und Mädchens für alles auf die Figur des Sy nicht zutrifft. Er ist vielschichtiger als man denkt und von uns Zuschauern stets emotional ein offenes Buch.
Am Ende bekommen wir nebst einem sehr sehr sehr einfach eingeleiteten Crash auch noch zwei bekannte Gesichter zu sehen. Zum einen den aus u.a. "Z Nation" bekannten DJ Qualls in einer noch namenlosen Rolle, zum anderen gibt es wie in Staffel 2 (Episode 10) ein erneutes Wiedersehen mit Hitman Mr. Wrench. Den Soundtrack kurz vor dem Crash fand ich dagegen unpassend. Ruhige Töne zur Slowmotion hätten die Situation meiner Meinung nach deutlich überraschender werden lassen.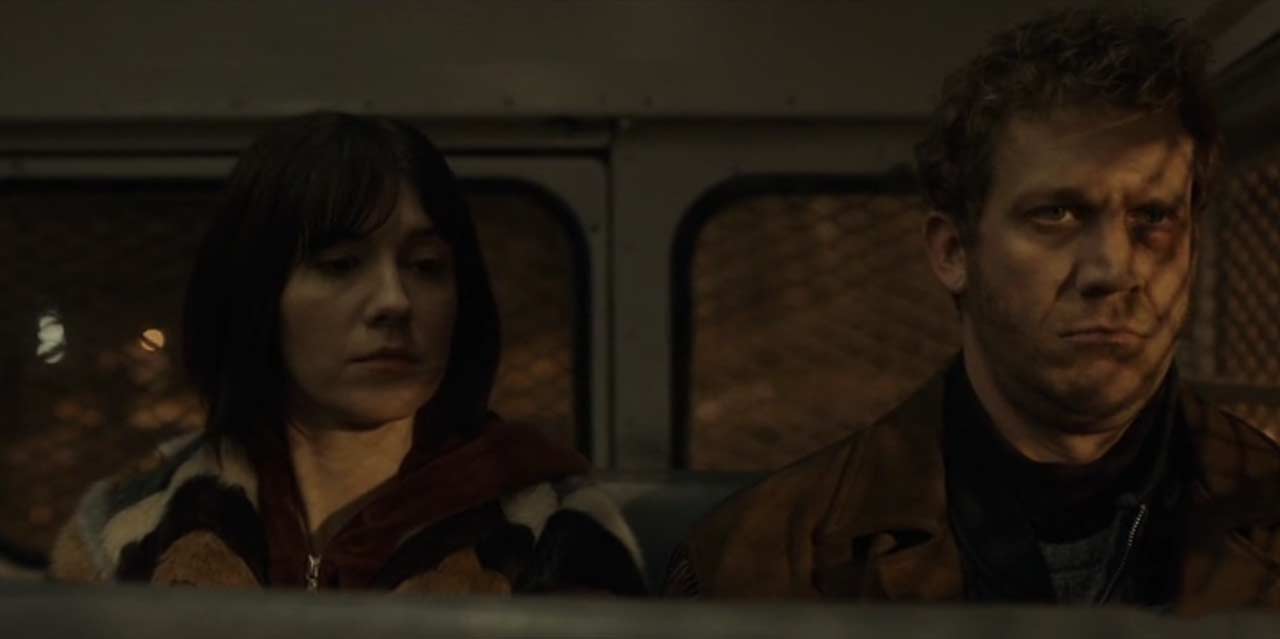 Schade, der ganz große Knall blieb leider aus, das war mir dann doch zu pseudo-besinnlich angestrichen, selbst das eigentlich so große Finale wollte nicht ganz zünden. Alles wirkt wie mit angezogener Handbremse vorgeführt. Der lockerleicht gemeinte Fargo-Dümmlichkeits-Charme will nicht durchbrechen, die düsteren Entwicklung sich nicht wirklich konsequent durchziehen. So bleibt es bei vielen bedeutungsschwangeren Zeitlupeneinstellungen, die sich wichtiger machen wollen, als sie letztlich sind. Schön anzuschauen, sicher, aber die letzten drei Episoden müssen sich deutlich mehr anstrengen, damit diese Staffel noch ein Erfolg wird. Vielleicht gibt es ja bald Kokosnusscremekuchen für alle.
Bilder: FX