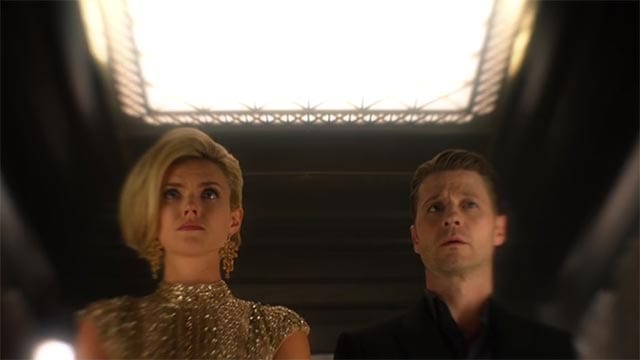 Erneut zeigt "Gotham" diese Woche, dass die Serie das Thema Liebe auf vielfältige Art und Weise bespielen kann, ohne dabei schnulzig daher zu kommen. Dafür hat es ungewohnt viele technische Fehler gegeben, die mich ein bisschen sauer gemacht haben… Der verrückte Trank-Verkäufer zum Beispiel wurde extrem asynchron zum Ton in der zweiten Einstellung (von der Seite) geschnitten. Das darf bei so einer Produktion einfach nicht passieren.
"You get a girl shot and don't even bring her booze…" (Vale)
Aber zum Inhaltlichen: Vale hat überlebt (surprise, surprise…), aber hat ein gebrochenes Herz davon getragen. Sie sieht es nämlich wie ich letzte Woche, dass Jim umgekehrte Psychologie angewandt hat. Schön finde ich ja, dass die Serie selbst ihn mehrfach auf seine Entscheidung anspricht und sie immer wieder wendet.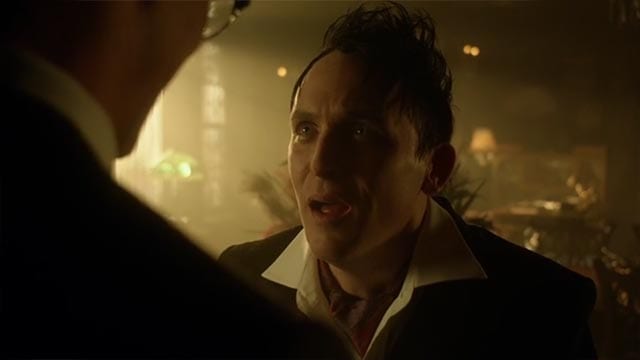 Wendungen gibt es auch drastische in der Gefühlswelt von Penguin. Und bei uns als Zuschauer. Aus "armer Penguin…" wird "böser Penguin!". Als Instant-Karma-Bestrafung trifft er die Ober-Eule beim fancy Meeting der Wichtigtuer Gothams. Noch mehr "weird" ist, dass Bruce für Selina kocht – finden alle.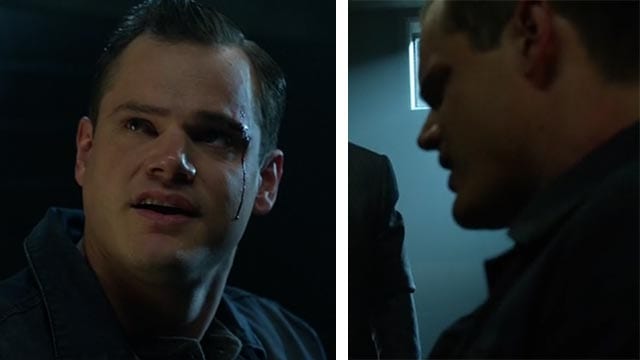 Gefunden habe ich auch noch einen Perspektiv-Fehler. Bei der Befragung hat die Wache in der einen Perspektive Blut an der Schläfe, in der anderen Einstellung nicht. Kein klassischer Anschlussfehler, sondern gleich mehrfach hintereinander zu sehen (und wieder nicht). Dass das keinem Cutter auffällt (oder man es durchgehen lässt), kann eigentlich nicht sein… Da wird Barnes vollkommen zu Recht sauer!
"What's the date?" – "Friday." – "The DATE?!" (Barnes & Bullock)
So langsam stellt sich die Frage, in was er sich (nun endlich mal irgendwann…!) verwandeln wird. Erst dachte ich an "Das Ding", hatte Michael Chiklis den/das ja schon in "Fantastic Four" gespielt. Aber wahrscheinlicher soll wohl analog zu einer Ankündigung vor Ewigkeiten zur Einführung des Charakters tatsächlich ein potenzieller Gegenspieler sein. Man munkelt, es könnte "Killer Croc" werden, was zumindest mit den veraderten Augen und der blanken Wut passen könnte. Kenne mich da aber zu wenig aus und lasse mich mal überraschen…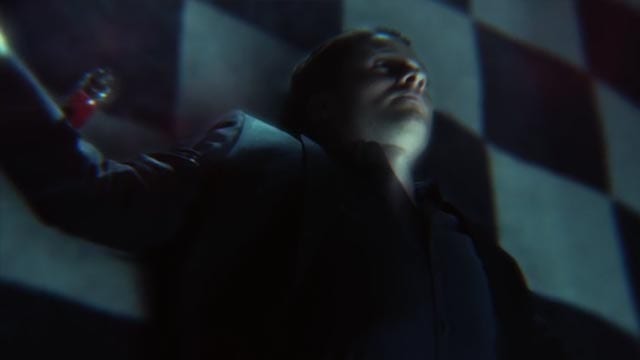 Haupt-Segment der Folge ist aber eigentlich der Drogenrausch von Jim (der gute alte Mentos-Coke-Trick!), der vermutlich sogar ein Glücksfall für ihn war.
"Welcome to your hallucination!" (Barbara)
Die Aufmachung des Trips hat mir durchaus gefallen (Barabara! <3) - erinnerte mich etwas an den ersten "Max Payne"-Teil der Videospielreihe. Das hat tatsächlich einiges für die Figurenentwicklung getan und war sehr nett anzuschauen. Eine innere Entdeckungsreise für Jim, die ihn letztlich nicht nur wieder zurück zu seiner Familienhistorie, sondern auch zum GCPD führt.
"While we breath, we shall defend." (Gordon-Familien-Motto)
Es gibt noch eine Ober-Ober-Eule und einen weiteren wichtigen Ring – Jims Vater? Natürlich nicht. Aber als wichtiger Anwalt könnte er damals auch den oberen Gefilden angehört und vielleicht Mitglied des Eulen-Vereins gewesen sein. So dürfte es nicht mehr lange dauern, bis auch Jim mit ihnen zu tun haben wird…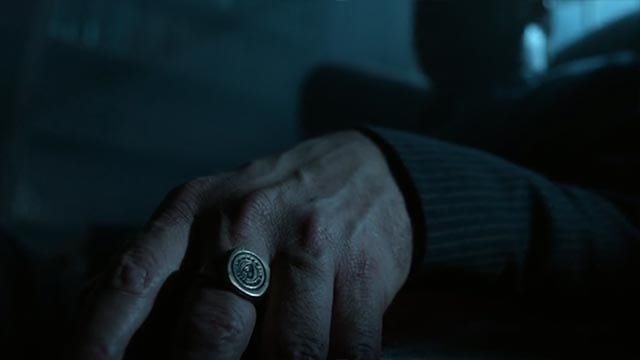 Erneut eine gute Folge aus Gotham. Nicht ganz so stark wie die vergangene und vor allem durch die technischen Fehler gibt es etwas Abzug. Aber die Traumsequenzen haben mir sehr gut gefallen und weiterhin entwickelt sich die Story erfreulich kompakt und stringent. Dazu das unterhaltsame Nebengeplänkel um Penguin und Nygma – klasse!
Bilder: FOX