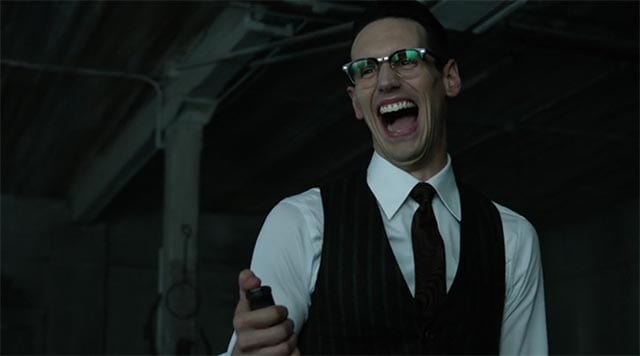 Diese Woche mussten wir leider die bislang wohl schwächste Episode der aktuellen Staffel "Gotham" sehen. Das hat sich irgendwie bereits in den ersten Momenten angedeutet. Doch zum Glück ging das Auto hoch, als es gerade drohte, superschmalzig zu werden. Aber von "explosivem" Start kann dennoch nicht wirklich die Rede sein.
"This meeting is for grown-ups, so I'm gonna ask you to leave." (Penguin)
Alles wirkt ein bisschen, als dürften sich die Kids im Regie-Raum endlich mal austoben. Ein Anschlag, der von angeblich totalen Profis (mehrfach!) derart dilettantisch durchzuführen versucht wurde, dass es so gar nicht gefährlich wirkt. Davon ab ist uns das Ziel der Anschläge – Mario – komplett egal. Im Gegenteil, ich hätte zumindest überhaupt nichts dagegen, wenn er denn sterben würde.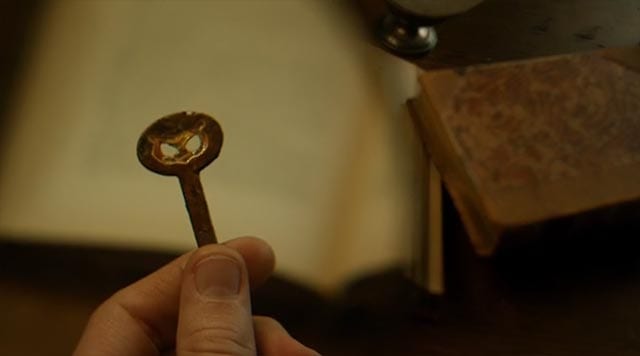 Noch nerviger als der ach-so-tolle Mario ist der "Chord of owls". Mysteriös angehaucht, allgegenwärtig und doch nie zu sehen, die große böse Gruppierung – die nerven! Das wirkt mir zu banal an der Seite entlang erzählt und immer hervor gekramt, wenn gerade etwas Größeres gebraucht wird. Und dann gibt es eine mit der "Whisper Gang" eine Untergrund-Organisation (im Untergrund, wie passend!), die dagegen anstinken möchte? Wo bleiben Spoiler-Man und Meerjungfrau-Mann?
"I love a captive audience!" (Nygma)
Ebenso bin ich etwas enttäuscht von Nygma. Keine Rätsel, eher wenig durchdachte Vorbereitung und Durchführung. Naja. Vielleicht haben Liebe und Trauer ihn blind werden lassen. So wirkt es durch-konzipiert von Minute 1 bis 42.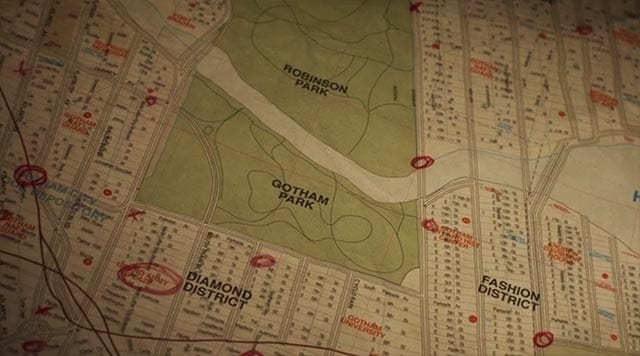 Interessanter ist da schon der sonst so seltene, kleine Einblick in Gothams Struktur – inklusive zentralem "Gotham Parc". Das Vorbild New York City sollte spätestens jetzt jedem klar werden, aber gerade die Mixtur aus Zeiten und Orten und Strukturen macht die Sendung ja auch irgendwie aus.
"We don't need to go to war. All we have to do, is start one." (Barb)
Ansonsten bleiben ein paar nette Dialoge (wenn auch deutlich unter sonstigem Niveau), die Erkenntnis, dass auch Nicht-Super Mario das Blut-Virus hat und jede Menge Leere im Bedürfnis für serielle Unterhaltung. Ach ja – und einen übertrieben inszenierten Möchtegern-Coolness-Comic-Moment inklusive Maskenmann gab es auch noch. Ne, das wirkte unpassend für die sonst so elegant zwischen Realismus und Fantasy wandernden Serie…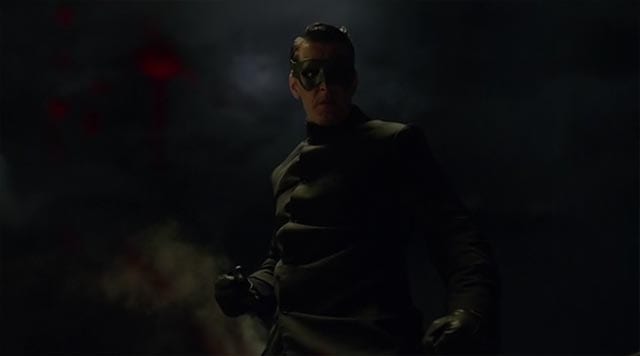 Schlüssel, Hände, Zähne – eine sehr symbolreiche Episode. Und doch gilt der Satz mit X: Lieber X-Box spielen. Das war mir tatsächlich nicht gut genug. Visuell größtenteils fade Durchschnittskost, das Pacing hat mir nicht wirklich gefallen und insgesamt drehte sich zu viel im kleinen Kreis oder wirkte an den Haaren herbei gezogen. Dass das deutlich besser geht, hat "Gotham" bereits zu genüge in dieser Staffel bewiesen, hoffentlich führt der Weg bald wieder in die mittlerweile erfreulich gewohnt anfühlende Qualitätsebene.

Bilder: FOX

-->