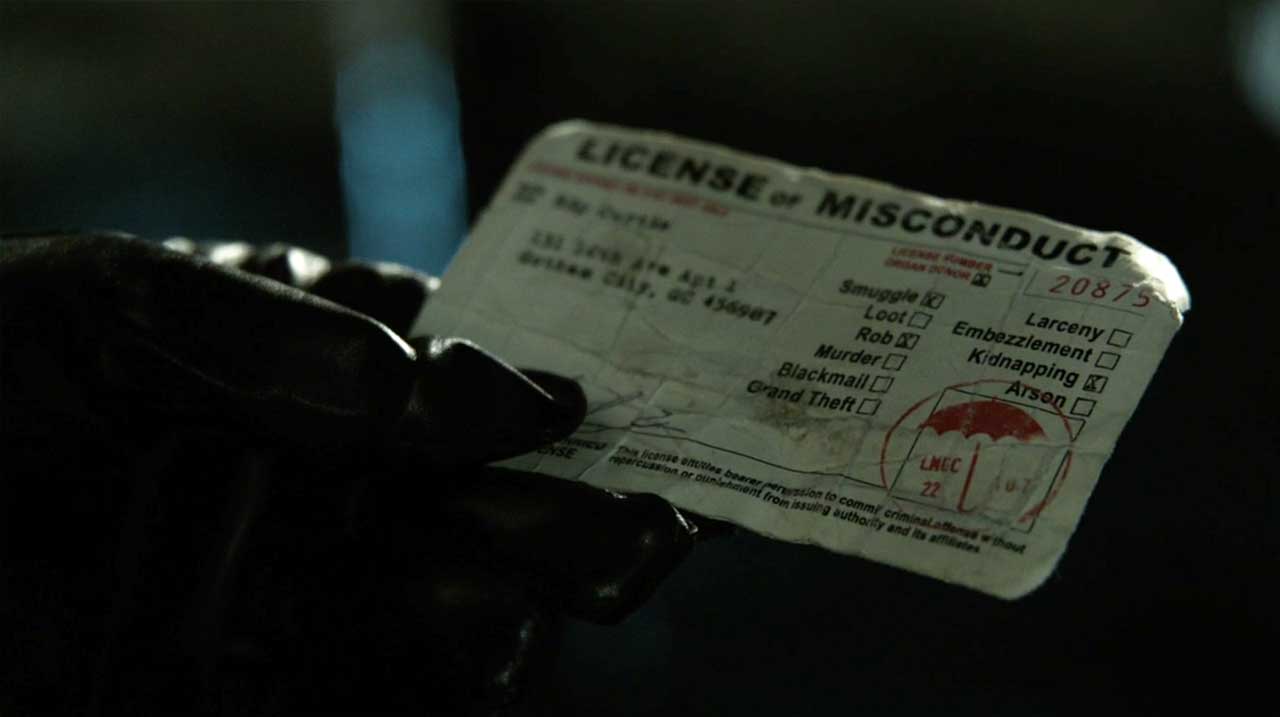 Ein neues Zeitalter hat begonnen. Mit dem Untertitel "A Dark Knight" wird nach dem ereignisreichen Finale der vergangenen Staffel nun endlich das inhaltlich aufgegriffen, was sich Fans seit Ankündigung von "Gotham" gewünscht haben: die Entstehung eines Superhelden. Hat sich das bei Bruce Wayne bislang größteils moralisch-psychisch abgespielt, folgen jetzt Taten. In typischer Batman-Pose steht er, nach einem erneuten Wachstumsschub, im schwarzen Mantel über den Dächern der Stadt und hat Glück, eine dieser Gassen zu erwischen, in denen sich Ungemach breitmacht. An seiner nicht wirklich furchteinflößenden Grummelstimme sollte er jedoch noch genauso hart arbeiten, wie der Erkenntnis, dass er sich nicht derart häufig demaskieren sollte. Dass er zwei Gangster diesen Formates im Alleingang erlegt lassen wir jetzt einfach mal so dahingestellt…
Neben dieser Batmännchen-Einlage hat der Staffelauftakt noch zwei weitere Garanten im Aufgebot. Neben einer kleinen Rickroll gibt es auch noch eine gehörige Portion Victor für uns. Ich liebe diesen Kerl einfach!
"Do you see these guys? They do have a licence. Masel tov!" (Victor)
Ach ja, und noch eine gehörige Neuerung seitens Penguin. Nein, nicht seine fesche neue Frise, sondern sein frisiertes Geschäftsmodell. Frei nach dem alten Bob Marley-Klassiker gilt fortan: "No licence no crime". Mit der Lizenz zum Rauben dürfen Kriminelle (nicht mit "Outlaws" zu verwechseln!) ungestraft rauben, dafür werden alle nicht-lizensierten Täter aus dem Weg geräumt. So der Plan.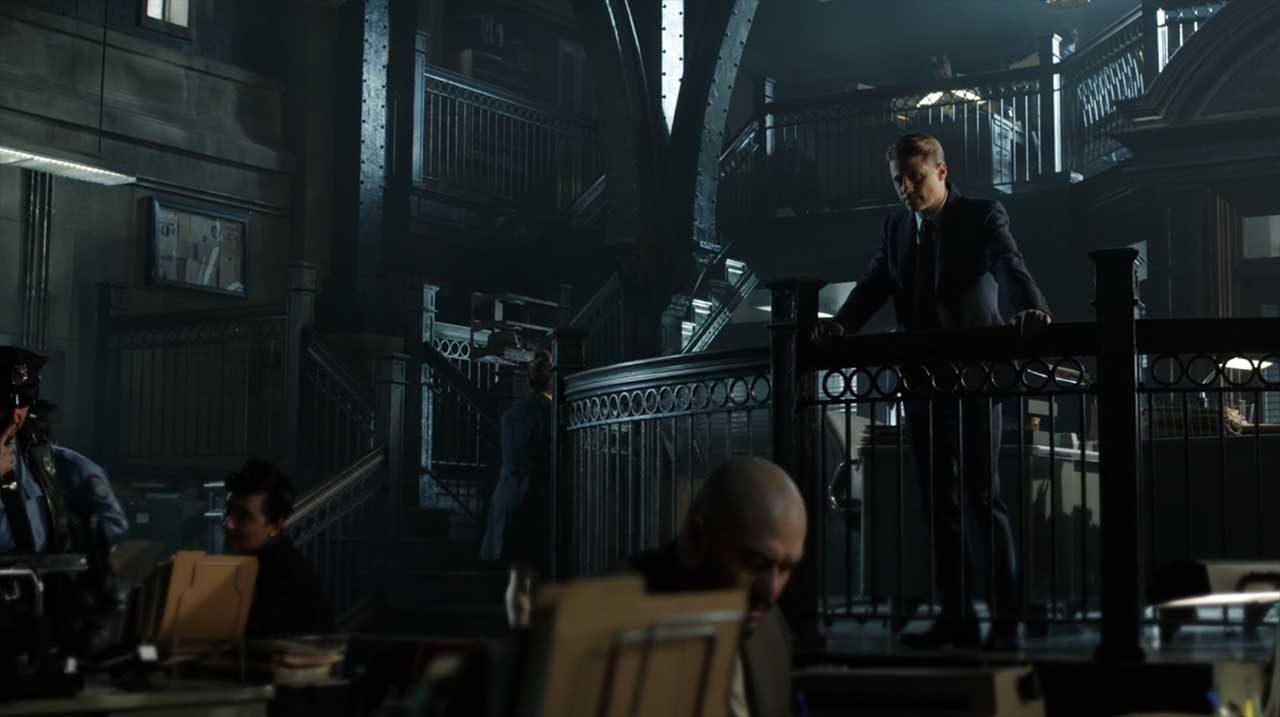 "Hey Frank!" – "Hey Jim. I'll get your coffee in a second…" (Jim & Frank)
Jim hält sich natürlich wieder nicht an die Regeln… Dabei ist das Gedankenspiel durchaus interessant: Statistik über Moral? Als leitender Politiker wird die Entscheidungsfindung mit einem schmackhaften Anteilsbonus vereinfacht. Die Neueinführung der Lizenzen und das zurechtgerüttelte "Rechtssystem" wird durchaus überzeugend und weitreichend vermittelt. Blutige Nase für Gordon, ein paar sich darüber hinweg setzende Halunken (äh, "Outlaws"…) – passt. Dazu bekommen wir nebenbei noch die Weiterentwicklung zweier weiterer Figuren zu sehen. Der unlizensierte Einsatz von Schreckspray ebnet den Weg fürs Finale der Folge.
"He's dead, remember?! Not that that matters much in this town anymore…" (Bullock)
Und Cat wird immer mehr zur Woman, lernt aber gerade noch gehörig dazu. Unter anderem, dass auch Zsasz ein Fan von Pepperoni-Pizza ist (wer nicht?!). Sehr schön fand ich zudem noch den Moment, in dem die Presse Penguin ungewollt in der "Iceberg Lounge" folgt und zurückgewiesen wird. Dazu der nachfolgende Aufmacher in der Tageszeitung – herrlich!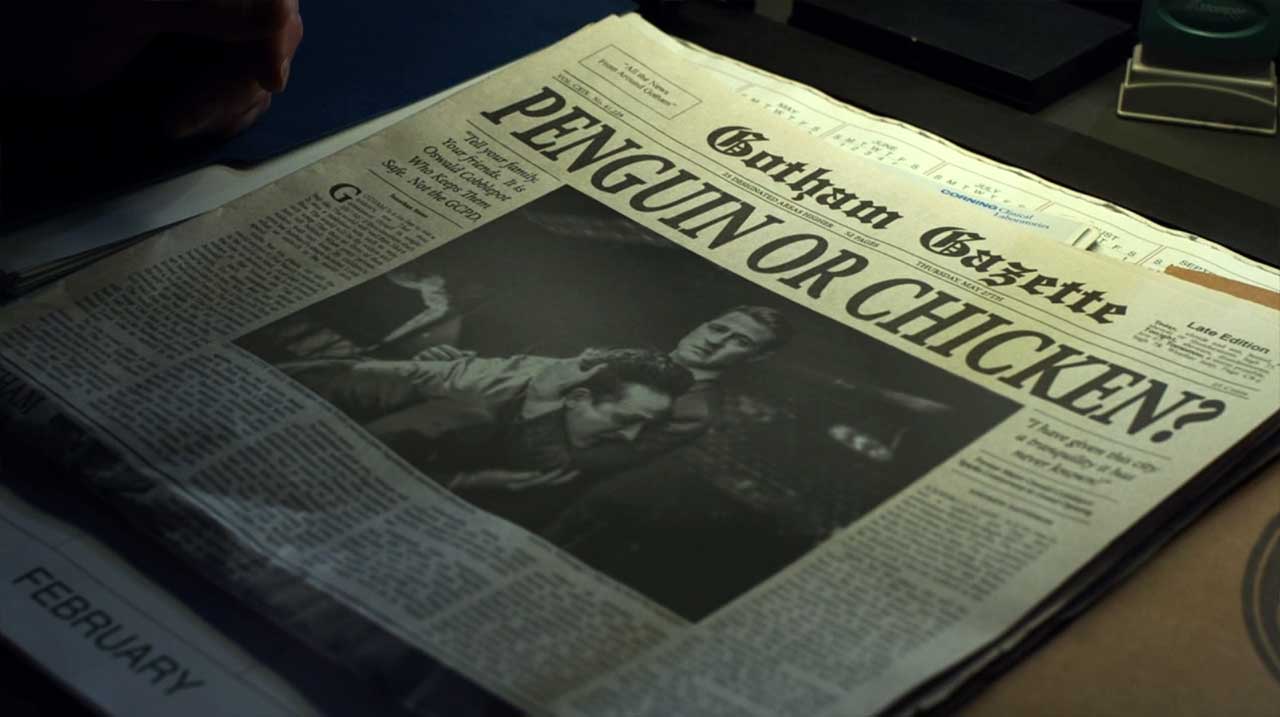 "There's a time for masks, and there is a time for Bruce Wayne." (Alfred)
Diese Lizenzen-Liste zu stehlen war dann allerdings doch äußerst unspektakulär einfach und Kollege Angsthase für ein paar stunden in einen doch erstaunlich großen Schrank zu sperren, hat recht schnelle Konsequenzen (so eine direkte Konfrontation dürfte es doch sicher bereits zuvor mal gegeben haben…). Aber sei's drum: Ein neuer Gegenspieler ist geboren! Dieses Mal nicht nur für Jim und die GCPD, sondern auch für Batmännchen.
"Jonathan Crane isn't here anymore. It's just the Scarecrow!" (The Scarecrow)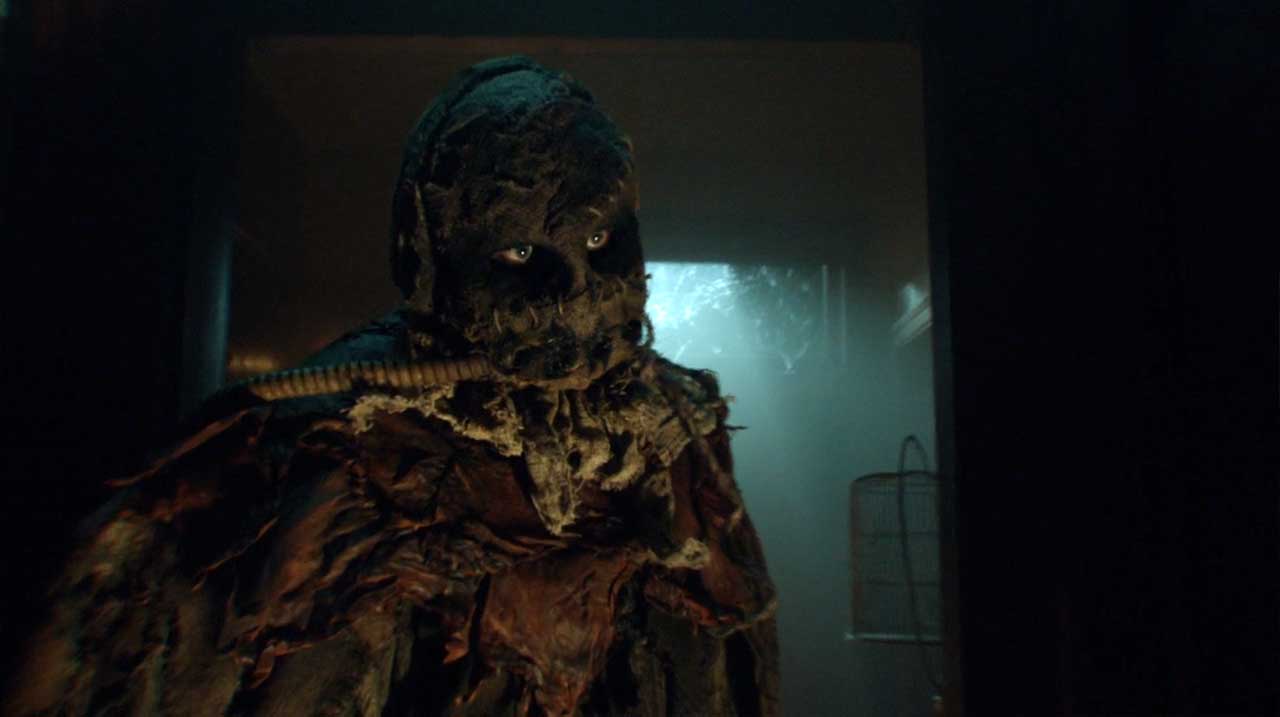 Das war ein guter Auftakt. Kein sehr guter, kein epischer, kein genialer, aber eben ein guter. Mir hat die Mischung an Figuren und Weitererzählungen gefallen. Die Lizenzen wirken originell und trotz ihrer Abstrusität irgendwie herleit- und diskutierbar. Das resultierende Szenario wirkt erfrischend und es hat sich mal wieder einiges am Machtgefüge der Stadt getan. Und genau das mag ich weiterhin an dieser Serie. "Gotham" ist halt nicht einfach nur ein anderer Name für eine Serie, die sich um einen Superhelden dreht ("Smallville", ähem…!), sondern eine Serie, die von der Stadt handelt. Klar gibt es größere Haupt- und kleinere Nebenfiguren, aber stets bleibt der graue Schmelztiegel das eigentliche Zentrum.

Dennoch gibt es noch Steigerungspotenzial. So wirken einige Konfrontationen noch immer etwas unglaubwürdig und inkonsequent inszeniert. Dass der ganze Pöbel ängstlich vor der Ein-Mann-Armee namens Victor den Schwanz einzieht wirkt unglaubwürdig. Aber das ist eben diese Comic-Überzeichnung, die uns die Verhältnisse im Endeffekt gar vereinfacht darstellt. Gibt es jetzt Pizza?!

Bilder: FOX

-->