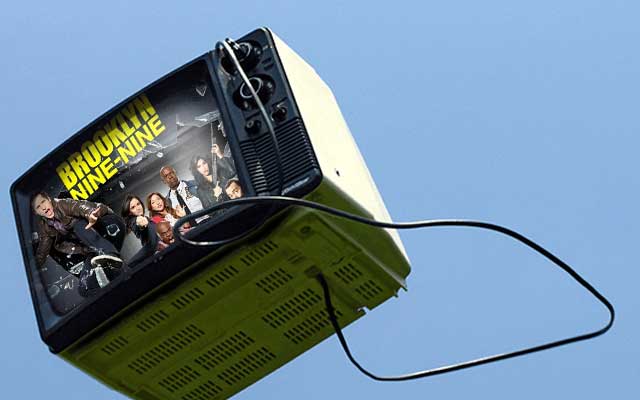 Als würde das Hollywood des kleinen Mannes es so geplant haben, lenken uns diese Woche allerlei Serien- wie Staffelstarts ab, die eine teils sogar sehenswerte Alternative für Durchfall darstellen. Die neue TV-Season 2017/2018 steht nicht nur in den Startlöchern, sie hat bereits den Arsch über Kopfhöhe und wartet nur auf den Schuss, der sie in Usain Bolt'scher Geschwindigkeit an uns vorbeirasen lässt. Zumindest werden freie Stunden, in denen man die Massen an neuen Episoden schauen könnte, bald rarer als Prozente für die SPD auf Bundesebene. Aber wir wollten uns ja ablenken lassen, ich vergaß…
Montag, der 25.09.2017
Gleich schaue ich die neue Folge "Rick and Morty" (S03E09), die leider auch schon die letzte Woche dieser Staffel einläutet. Sehr traurig. Neben dem heutigen Review dazu dürftet ihr irgendwann in naher Zukunft auch eines zu S03E12 von "Fear The Walking Dead" hier lesen können. Und wer weiß, vielleicht gar irgendwann was zu dieser neu angelaufenen SciFi-Serie "Star Trek: Discovery", die ich zwar vermutlich nicht sehen werde, aber bestimmt Menschen wie Aliens unter euch interessant finden könnten. Ich bin da ja tolerant gegenüber LeserInnen mit Picard-tionshintergrund.
Dienstag, der 26.09.2017
Morgen interessiert mich in keinster Weise, dass "Kevin Can Wait" es gar nicht abwarten konnte, seine TV-Gattin zu ermorden (S02E01). Und auch nicht, dass "The Big Bang Theory" mit gewohnt vorhersehbarem Parteiprogramm in die elfte Staffel startet, oder ein "Young Sheldon" in seine erste. Auch das Staffelfinale (S02E10) zu "People of Earth" lässt mich kalt, denn die Galaktischen kommen zu Besuch! Dortmund in der Champions League gegen Real Madrid – Zucker!
Mittwoch, der 27.09.2017
Mitte der Woche startet "Brooklyn Nine-Nine" wieder (S05E01) und tröstet mich hoffentlich über die spektakulär unspektakuläre Staffel "American Horror Story" (S07E04) hinweg. Vermutlich (wenn auch ungehofft) wird mein mittäglicher Besuch beim Frisenleger mehr Horror versprühen…
Donnerstag, der 28.09.2017
In unserer abendlichen Teamtelko werde ich mich wohl dazu rechtfertigen müssen, dass ich für den Donnerstag lediglich S04E05 von "You're The Worst" aufgelistet habe. "Modern Family", "Empire" und "The Blacklist" interessieren mich so wenig, die mache ich nicht mal fett (und bei "South Park" bin ich nicht up to date).
Freitag, der 29.09.2017
Mittags schaue und rezensiere ich fix S04E02 von "Gotham", ehe es in die "Bloggerbutze" geht! Da freue ich mich enorm drauf und werde mich bis Sonntagmittag mit coolen Bloggerinnen und Bloggern in einen Hotelkonferenzraum einsperren, um tolle Dinge für die Blogosphäre zu erdenken und sich gegenseitig auszutauschen und an tollen Kooperationsprojekten zu arbeiten. Vielleicht ergibt sich ja auch was für seriesly AWESOME (und ja, in Wirklichkeit essen wir nur viel Pizza, trinken viel Bier und spielen noch mehr "Werwölfe"…).
Samstag, der 30.09.2017
Irgendwie muss ich es schaffen, zwischendrin Augsburg-Dortmund sehen zu können. Und daran denken, dass "Z Nation" (S05E01) in die neue Staffel startet. Und darauf vorbereitet sein, dass mich Leute mit "Inhumans" nerven.
Sonntag, der 01.10.2017
Ein neuer Monat. Ich werde direkt meine Steuerunterlagen aufbereiten und an meine Steuerberaterin senden. Dazu ein Update der Mediadaten hier und auf LangweileDich.net sowie ein Blick auf die "Wenn heute Bundestagswahl wäre"-Sonntagsfrage. Zu früh? Okay, dann schreibe ich meinen Hassiker der Woche.

Schöne Woche!

-->