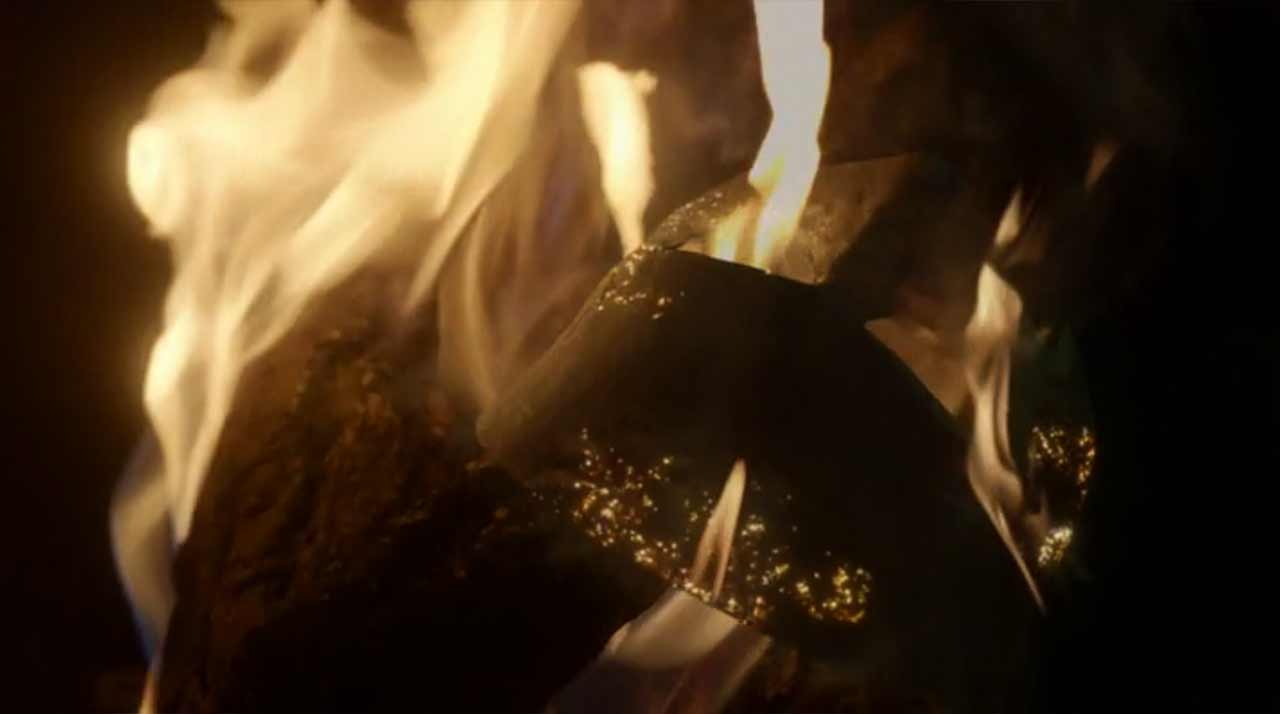 Da sag noch einmal einer, Mainstream-Fiction-Serien würden sich nicht auch gesellschaftlichen Problemen annehmen. Neben dem verstärkten Beschützungsinstinkt unserer heimischen Flora gegenüber, wurde diese Woche in "Gotham" auch mal kurzerhand kurzer Prozess mit schlechten Tischmanieren gemacht. Denn wer laut schmatzt, ist fortan nur noch ein origineller Blumenkübel. Lektion gelernt. Weitere Lektionen haben die Figuren unter sich ausgeteilt, teilweise sogar in im Rahmen eines einzelnen Körpers.
Da wäre zum einen Bruce, der vergangene Woche erst sein "wahres Ich" sieht und dann auf die stumpfe Idee kommt, seine Maske zu verbrennen? Das macht wenig Sinn, mal ganz abgesehen von der High-Tech-igkeit des Teils. Deutlich realistischer und angenehmer ist da schon, dass Alfred ihn zunächst mit einem ordentlichen "Nein" abweist. Klar fungiert das nur der Ebnung einer kleinen und viel zu schnell ereilenden Demonstration Bruce' (neuerlichen) Wandels, aber passt schon. Weniger dagegen, dass die Polizei zuvor von Gasmasken spricht, dann aber einfach so ins Ivy-Nest poltert. Aber wir Zuschauer sind doch eh alle blind, ob der kleinen Prise Bat-Action, die uns serviert wird, da kann man vor lauter Standing Ovations vor dem TV schon einmal das Rationale bei Seite schieben.
Kleine Randnotiz: Die jährliche Stiftungsfeier findet zum dritten Mal statt, wir befinden uns also im vierten Jahr der Serienhandlung – passt zur Staffelanzahl und dem Altern der Figuren. Das mag ich. Noch mehr mochte ich den kleinen "zu spät…"-Moment mit Bullock, auch wenn der natürlich recht offensichtlich inszeniert war.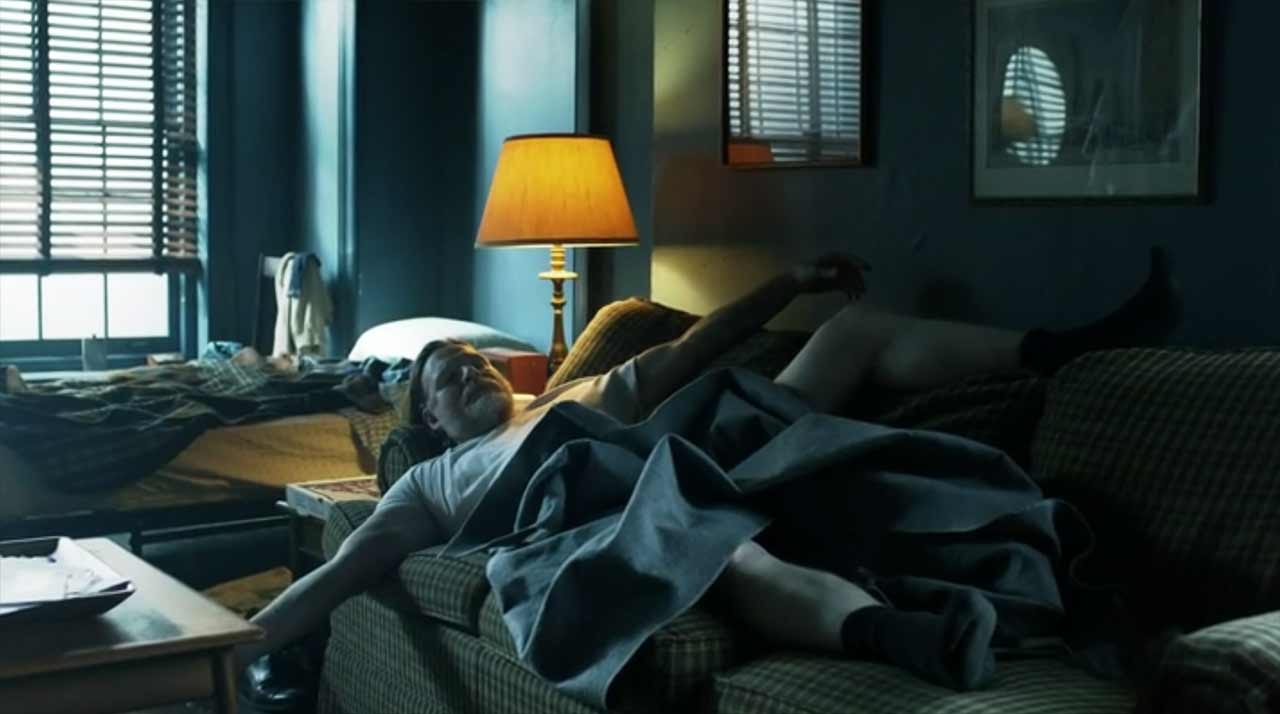 Ähnlich von mir vorhergesehen war dann auch, dass er doch wieder recht schnell (zumindest aushilfsweise) im Rahmen der Polizeiarbeit dabei ist, auch wenn der persönliche Bezug und Drang durchaus klug gewählt war, ihm ein Motiv dazu zu verschaffen. Auch mochte ich aus visueller Sicht die Drehlocation mit all den Weinfässern – schöner ist eigentlich nur Ivy, die noch immer voll bezaubernd ist, echt mal!
"I have to go, big plans tonight, lots of people to kill. Detective Bullock?" – "Ma'am?" – "After you kill your partner, be sure to shoot yourself in the head, okay?" – "Copy that." (Ivy & Bullock)
Kommen wir zu wichtigeren Sachen: Die Jugend Gothams ist derart gut erzogen, dass sie eine kleine Bargeldzahlung wahrnimmt, um dem armen Onkel das fehlende "T" für seine Enzyklopädie zu kaufen. Das rührt Nygma beinahe in den Selbstmord, zum Glück kann Gollum der Riddler ihn gerade noch davon abhalten. Das Spielchen zwischen den "beiden" gefällt mir weiterhin sehr, auch wenn die rettende Lösung mit dem Namensruf Penguins natürlich etwas plump ausfiel.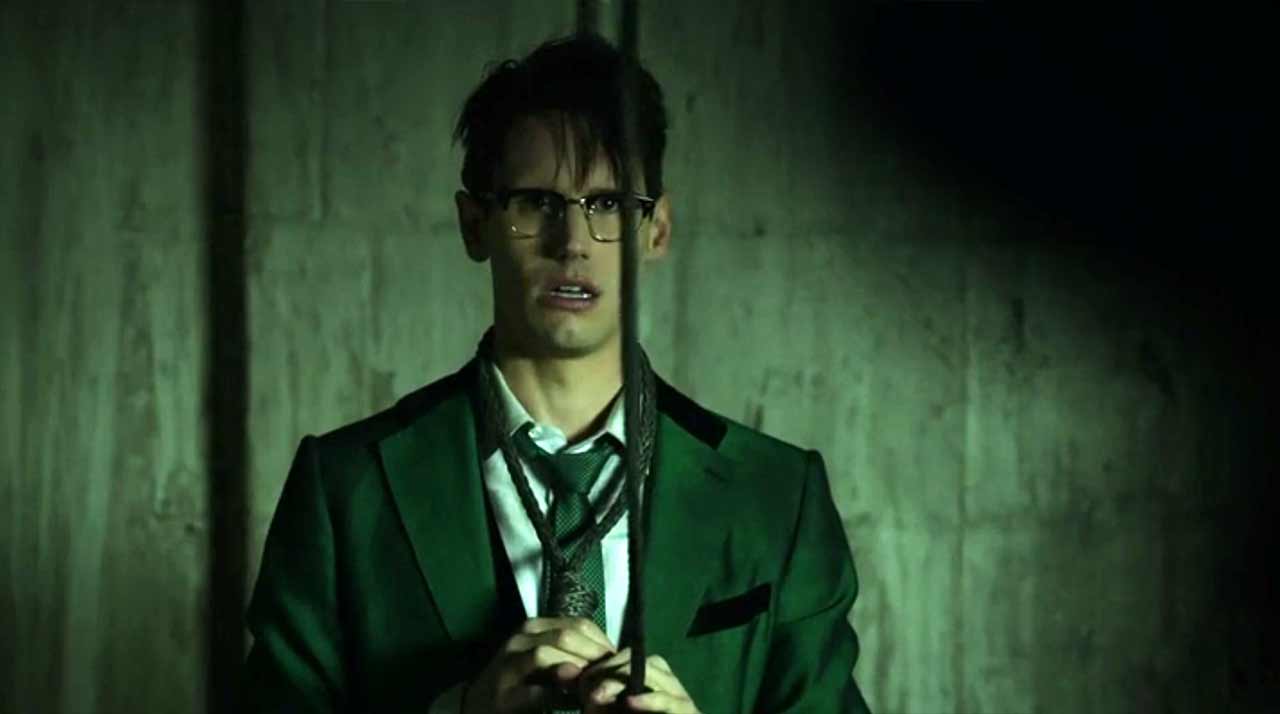 Und sonst so in den Narrows?
"I thought it was all about family?" – "Never said it was a happy family…" (Lee & Sophia)
Da folgt direkt mal die nächste Lektion: Denkt immer daran, nicht nur Leute, sondern auch Tische abzutasten! Aber so konnte mit Samson wenigstens wieder ein alter Bekannter die Spielfläche betreten, sehr schön. Und ich bin auch sehr glücklich darüber, dass Lee zum Glück Ärztin ist und sich mit Handverletzungen auskennen müsste.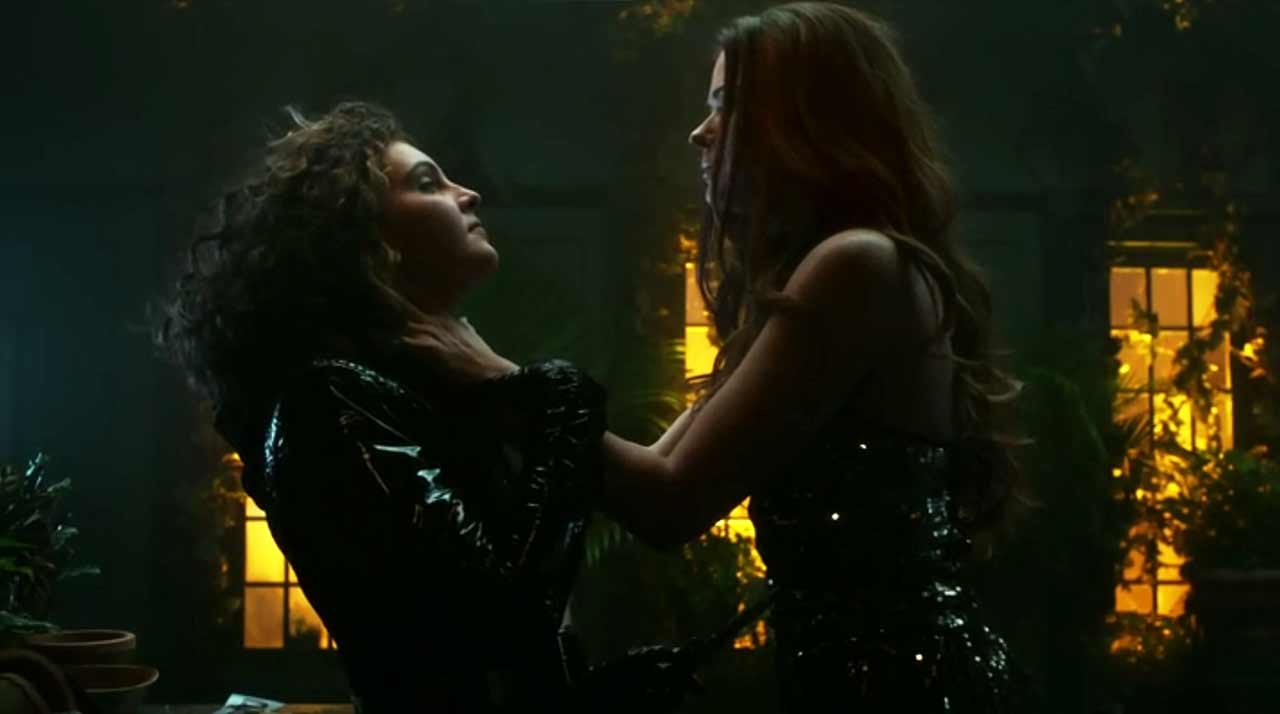 Bliebe noch die kleine Heldin des Tages.
"I'm no hero." (Selina)
Selina stellt sich Ivy in den Weg und spielt erfolgreich die Freundschaftskarte aus. Das zeigt, dass Ivy doch noch irgendwie menschlich (und nicht komplett pflanzlich geworden) ist. Und ganz nebenbei, dass aus dem Cat Girl dann doch so langsam eine Cat Woman wird. Der Peitschenschwung bringt Indiana Jones jedenfalls bereits Pipi inne Augen!
Eine unterhaltsame bis gute Folge, die zwar minimal zur letzten Woche abfällt, aber im Großen und Ganzen genau das, also das Große und Ganze, zusammenhalten konnte. Die Geschichten wurden gekonnt verflochten weiter erzählt, es gab auflockernde Momente, smarte Pläne, eine gesunde Portion Rachegeschmiede und wichtige Entwicklungen bedeutsamer Charaktere. Wenn das so weiter geht, folgt am Ende der Staffel bereits Robin als Sidekick. Erste Anzeichen gab es ja eh bereits…
Bilder: FOX