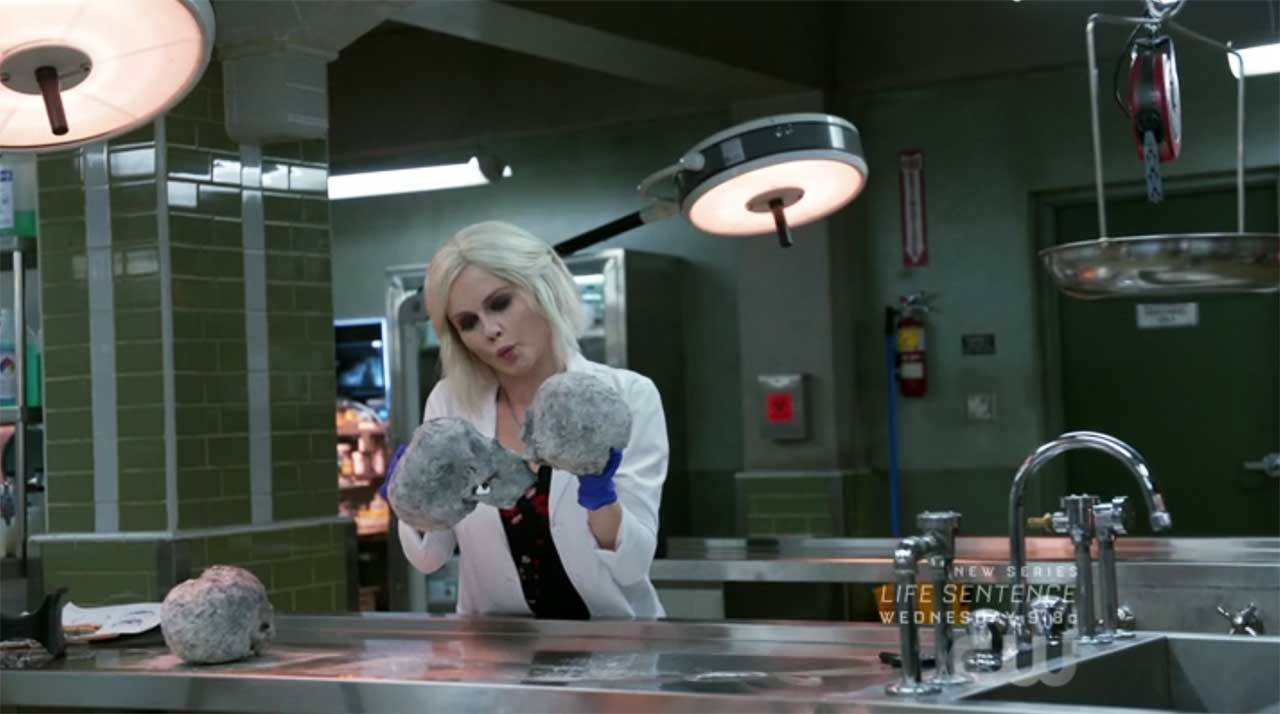 Und schon ist der Zweiteiler vorbei. Wie vergangene Woche konnte "iZombie" erneut mit einigen auflockernden Momenten, wichtigen Erkenntnissen und locker bis gut geschriebenen Dialogen aufwarten. Dennoch fehlten die großen Momente, so dass nur die noch immer hoffnungslos romantisch veranlagte Liv in Liebe damit verfallen sein dürfte.
Beinahe positiv beurteilen muss man ja mittlerweile, dass bei der Eröffenungsszene mal ausnahmsweise andere, bislang unbekannte Fillmore Graves-Leute "nicht herumspielen". Klar ist das, wie sich später herausstellen sollte, nur Mittel zum Zweck, aber wäre da erneut Major am Start gewesen, hätte ich wieder gemeckert. So bleibt mir der Hinweis auf einen kleinen Anschlussfehler in der Bar, bei dem Tuckers Bier stets zwischen schäumend und schal hin und her wechselte, obwohl es nur herumstand.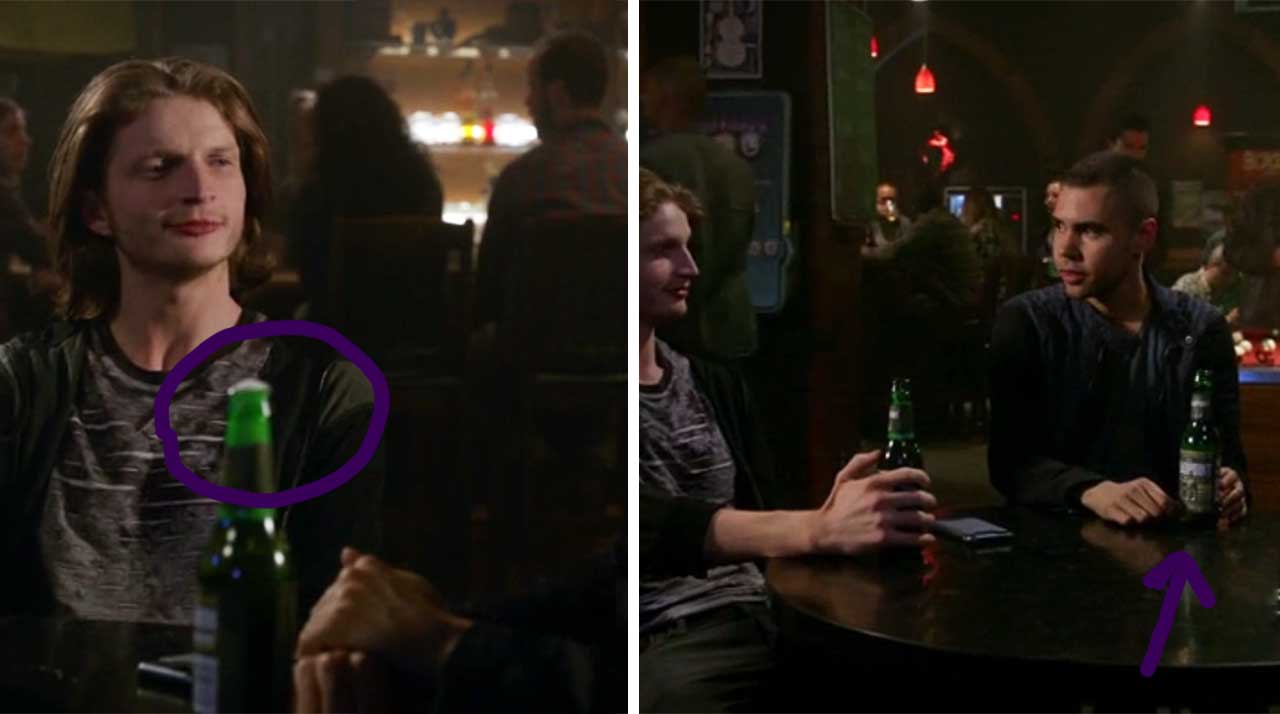 Kommen wir zu den wichtigen Dingen. Blaine war diese Woche dank Hirneinfluss erfrischend ehrlich unterwegs, was Anzüge eines Jim Carrey-Film hatte. Wenn der stumme große Zombie noch da und Geschäftspartner wäre, hätte dieser kurze Dialog noch besser gesessen:
"I am a team player – after all, there is no 'i' in 'billionaire'! There's two." – "There's three…" – "The third is silent." (Don E & Blaine)
"Tell me, where do you get all these brains?" – "Well, I'm the head of a huge criminal enterprise." (Gast & Blaine)
Liv spielt weiter hochromantische Verklupplerin , die ihr Leben lang verrotten möchte, gesteht Clive wenigstens die Lage seiner anscheinend offenen Beziehung und lässt Amor Amor sein.
"You're really putting the 'no' in 'Babino'!" (Liv)
"Woah – I remember this episode with 'Grey's Anatomy'…" (Peyton)
Am relevantesten dürfte noch die ganze Renegades-Geschichte werden, bei der wir nun Einblick in die Vorgeschichte erhalten haben. Sie hatte auch mit Blaine und dessen anfänglichen Obdachlosen-Schlachtereien zu tun, hat Liv und Ravi bereis im Zuge des Todes ihres Mannes Max getroffen und seitdem auf dem Schirm. Ich bin mir dabei noch immer nicht sicher, ob es die Szenen wirklich in vorherigen Episoden gab (wenn ja, stark!), aber nachgeschossen wäre auch okay. Immerhin hat man sich die Mühe mit dem Kopftuch gemacht.
Ebenso ganz unterhaltsam war Ravi als potenzieller Opferköder, auch wenn der Plan mal wieder viel zu schnell und einfach aufging. Aber sein Schauspiel mit der vergoldeten Spardose hatte was!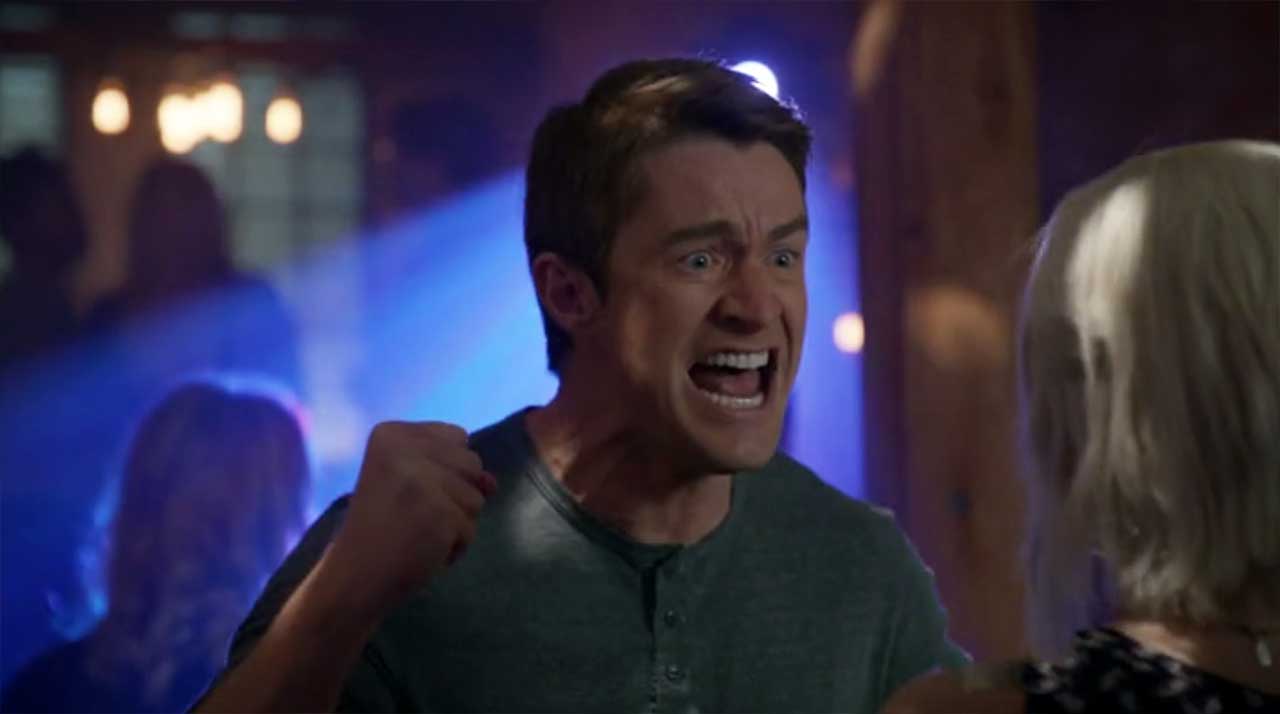 Mir gefiel zudem, dass man bei der Auswahl blauer Hirne nicht genau wusste, welches es würde – wobei die Chancen für den Wrestler nicht soo schlecht standen. Der alles schreiender Major war jedenfalls unterhaltsam.
Weniger unterhaltsamer sind Gänge in die Kirche, wie wir wissen, vor allem, wenn man der Glaubensrichtung nicht angehört. So hat Tucker schnell einen Ausweg und somit Begeisterung für den Propheten gefunden, der Mini-Krieg gegen die Fillmore Graves-Zombies dürfte aber schon bald entflammen, so geladen, wie die Situation war.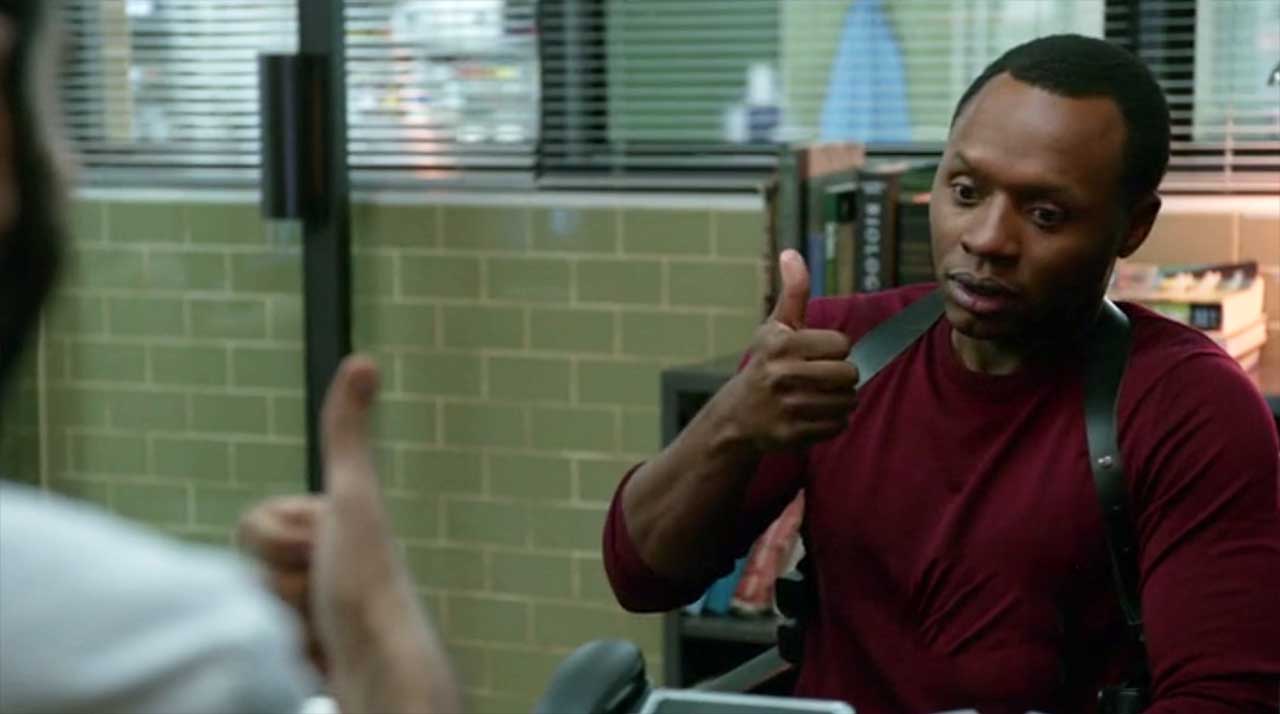 Im Vergleich zum ersten Teil der Doppelfolge dann doch ein recht deutlicher Rückschritt. Ja, die "ehrlich"-Masche und der Wrestler-Kick waren ganz amüsant, handlungstechnisch sind auch erfreulich viele Stränge zusammengelaufen, dadurch wirkt es aber auch so, als passiere weniger. Erfreulich bleibt jedoch, dass die eigentliche Handlung des Zweiteilers noch nicht abgeschlossen ist. Endlich übergeordnete Großstränge zu Beginn einer Staffel – das könnte sich noch gut entwickeln.

Bilder: The CW

-->