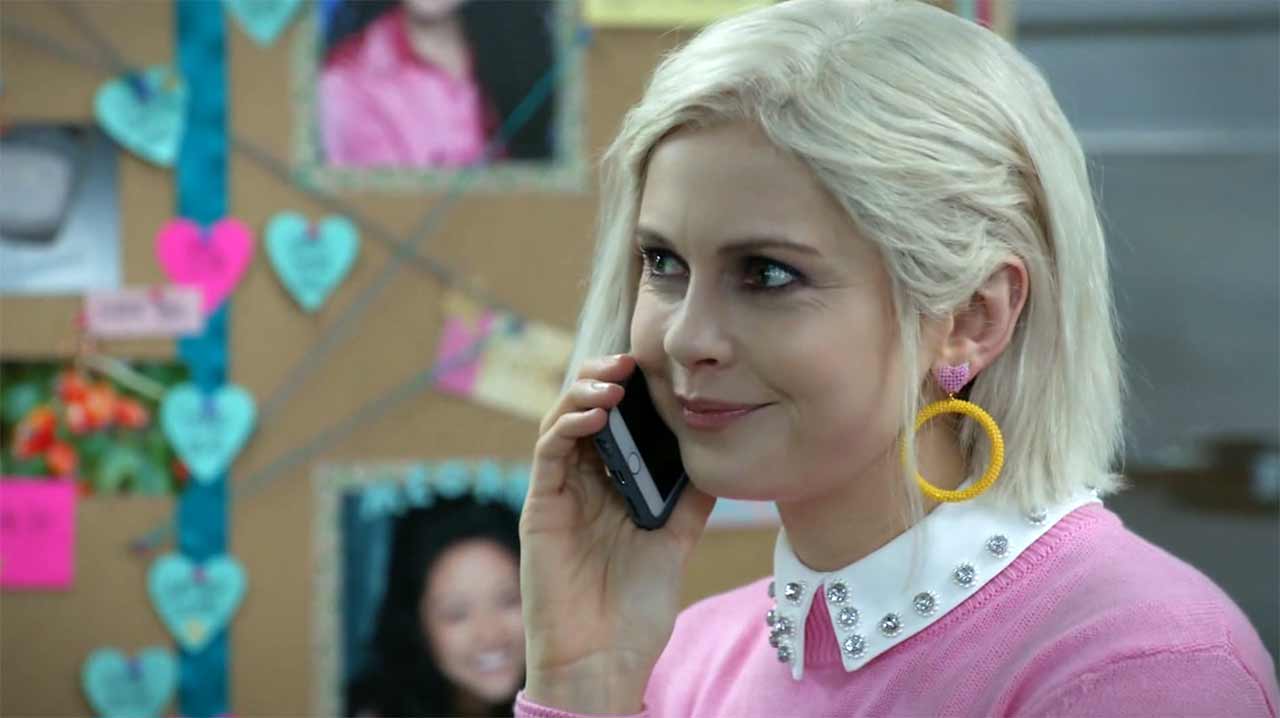 Diese Woche startet "iZombie" von sich aus mit einer ganz interessanten Beobachtung, die ich bislang noch gar nicht selbst gut genug bemängelt hatte:
"You know, when we first met, he cooked for me, he'd buy me pretty things, but now that he knows he has my heart, it's like the bromance is gone." (Major)
Es stimmt, dass Ravi und Major schon viel zu lange keine wirklichen Buddy-Momente mehr hatten. Das ist natürlich durch die allgemein zugespitzte Situation und vor allem Majors neuer Position geschuldet und damit auch komplett verargumentierbar, aber schade ist es dennoch. Und schön, dass die Serie das von sich auch aus zeigt und weiß, was uns fehlt. Aber zum Wochenfall:
"Looks like we're going back to the ninetees!" (Liv)
Auf der Speisekarte steht dieses Mal eine weltverbessernde Misswahl-Teilnehmerin, die 20 Jahre im Koma lag. Ein interessanter Twist für das gute alte Hirn-Visionen-Spielchen. Die Lunchables-Zubereitung kann man jedoch nur noch als ironische Verneinung des ursprünglichen Foodporn-Schemas verstehen. So traurig, dass "iZombie" nur noch mal eben auf die Schnelle hergerichtete Hirnkost zu sein scheint… Vielleicht sollte das aber auch nur eine Referenz an die 90er sein. Jedenfalls gibt es dann viel Klischee (eher in Richtung Schönheitsköniginnen-Wahlen denn 90er) und am Ende noch eine ganz nette aber offensichtliche Schauspieleinlage, aber so richtig gepackt hat mich der Wochenfall nicht.
"Is she the cast or "Clueless" or something?!" (Ravi)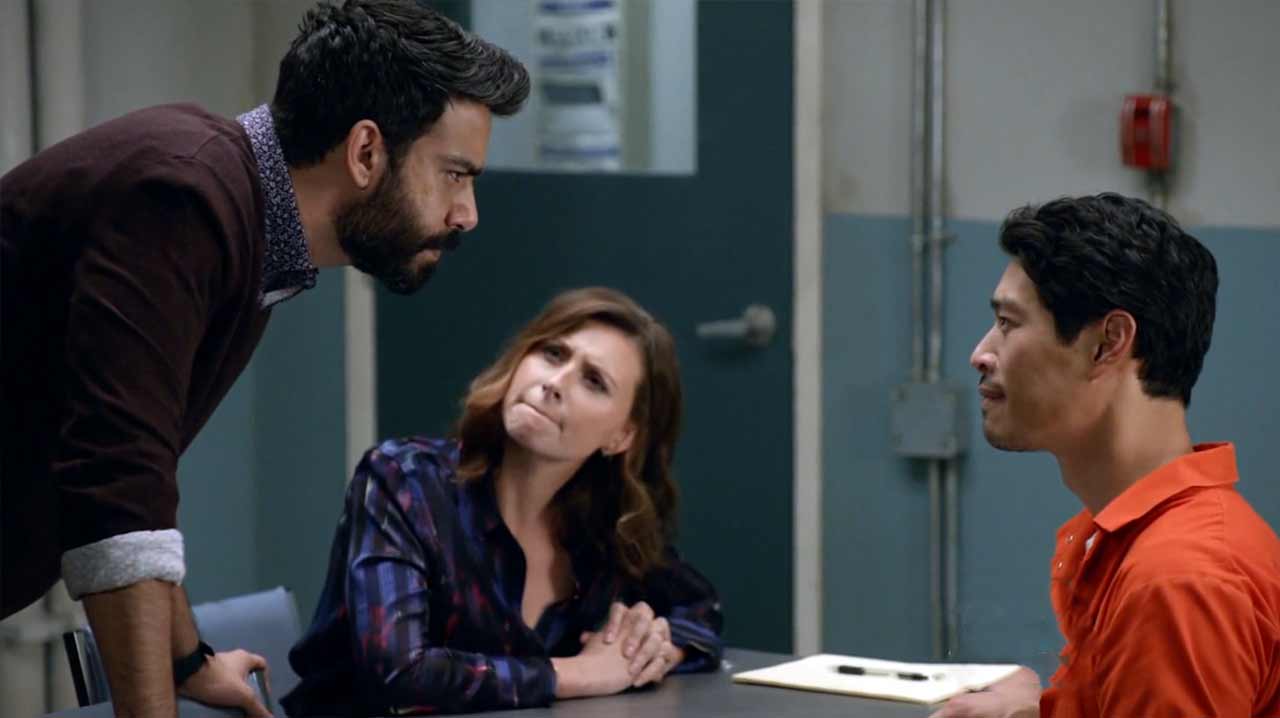 Wirklich interessant wird es diese Woche weniger mit Liv und Clive, sondern bei Peyton und Ravi. Letzterer ist an einem altem Utopium-Bestand dran und schafft in wenigen Minuten Detektivleistung, die eigentliche Detektive über Jahre übersehen haben. Unter anderem einen derart offensichtlich falschen Arzt-Ausweis von Don E.s Zwillingsbruder Scotty – Knaller!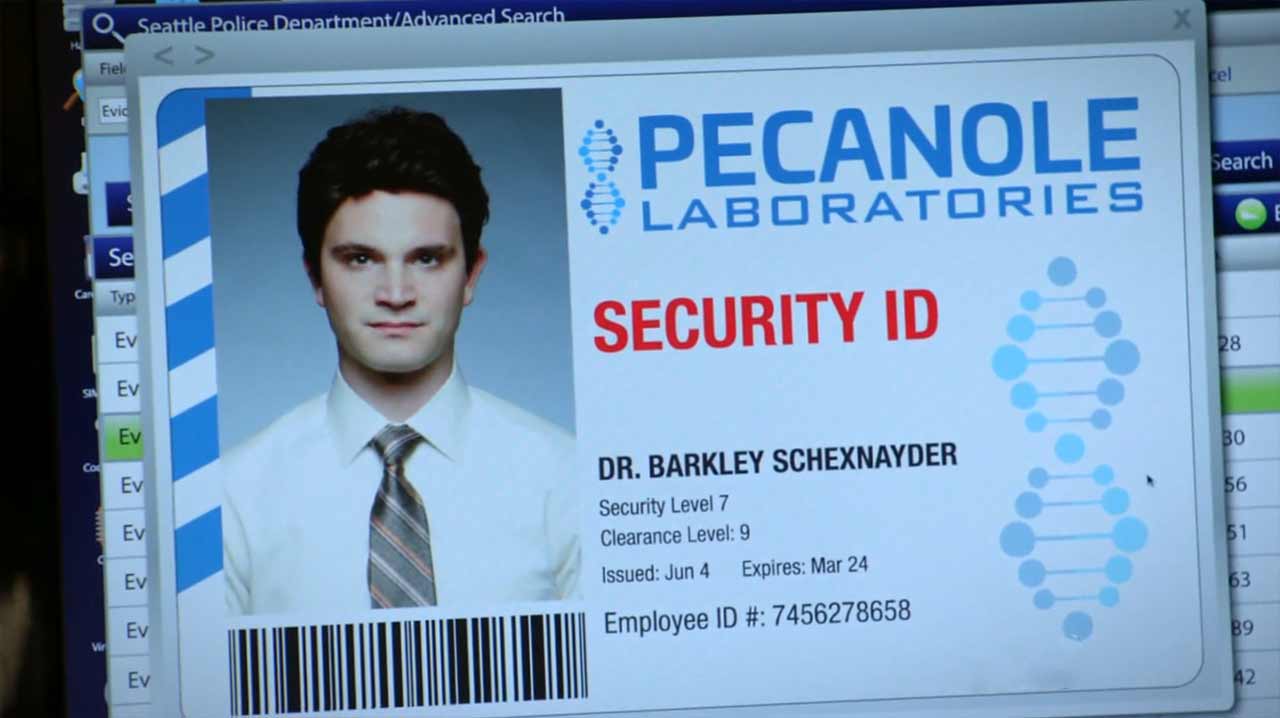 Don E. nimmt voller Liebesadrenalin mit seiner Herzensdame die Sache erstaunlich spontan in die eigenen Hände und jagt die Entführerin in den Todessprung. Dumm gelaufen.
"Can't you just CSI her or something?!" (Don E.)
Es folgt die Erkenntnis, dass man Lampenlob nicht zurücknehmen kann und der Dialog zwischen "Team Pavi" und Blaine allgemein sehr unterhaltsam geschrieben und gut getimet dargeboten war. Und, dass die Serienmacher wenigstens so stumpfsinnige Dinge wie den Namensrechteverkauf der ikonischen Space Needle nicht einfach vergessen, sondern die Konsequenzen (wenn auch viel zu verspätet) ausspielen. Peyton ist also ihren Job los. Vielleicht gar nicht so schlecht.
"You guys reeeeaaaally suck at this." (Blaine)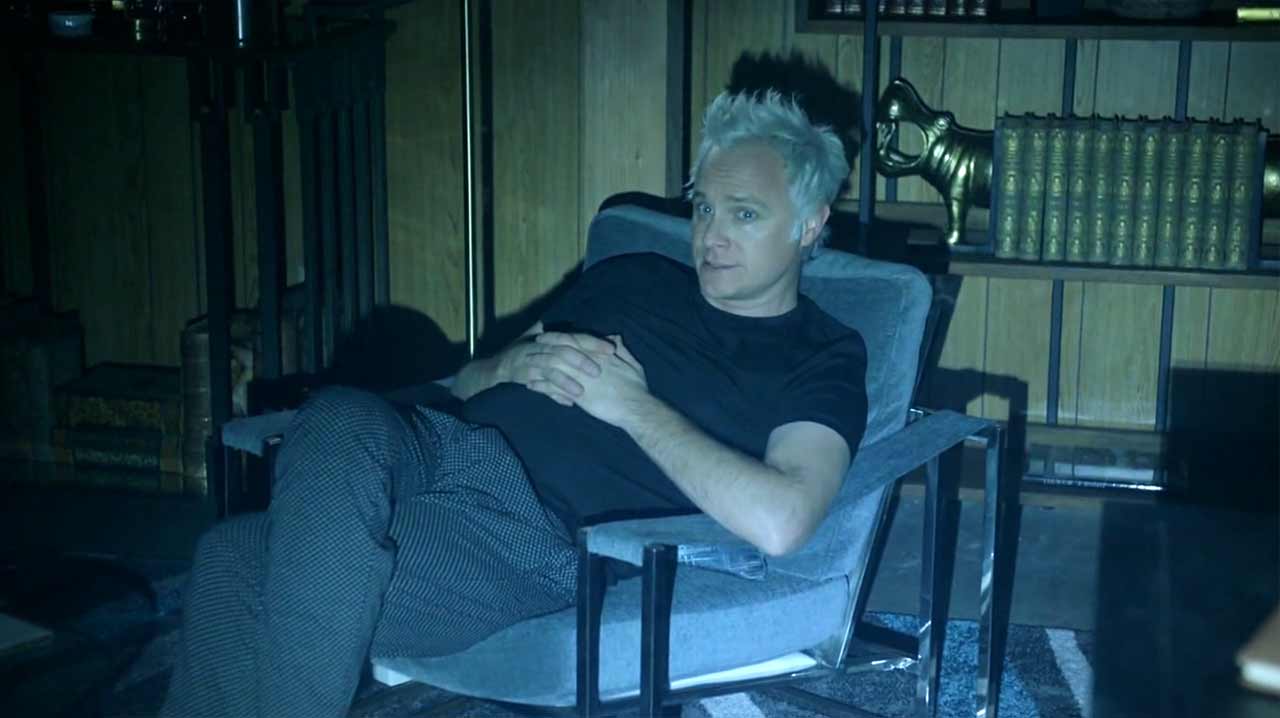 Dass Instagram nur ein aufgehübschtes Idealleben vorgaukelt, wissen wir ja. Bei aushungernden Zombies übernehmen das gerne auch mal die Manager. Die gesellschaftskritische Ebene des vorgegaukelten Digitallebens fand ich sehr schön, auch als mögliche Alibi-/Lebt noch-Verschleierung moderner Zeiten. Den dann durchgeführten Klo-Angriff der Dead Enders auf die "Pie-esta" fand ich dann aber doch recht banal. Zum einen von der Inszenierung, bei der beide Zombies zeitgleich cinematisch perfekt aus den WCs raus kommen. Vor allem aber, weil die ganze Vorgehensweise so unsagbar unvorsichtig war. Dass die Truppe um Major vor Ort war, um Schlimmeres zu verhindern, war vermutlich Kalkül und soll letztlich demonstrieren, dass Zombies verdammt gefährlich werden und selbst Zombies nicht vor dem tödlichen Kopfschuss zurückschrecken, wenn er denn sein muss.
Die plötzlich reaktivierten Familienverhältnisse auf Livs Seite hatte ich ja bereits kritisiert. Jetzt kommt nochmal ihr Bruder vorbei, weil es halt gerade passt, und wird aus der Stadt geschmuggelt, statt gekratzt zu werden. Da schwingt bereits jetzt so viel "wir kitten vermeintliche Gegensätze mit Verstehen-Lernen und dem Feiern von Gemeinsamkeiten", dass es nur weh tut. Auch die Story, dass Team "Pavi" auf den Papa von Liv und allen anderen Zombies trifft, war sehr vorhersehbar, bzw. eigentlich ja bereits aus den vorherigen Episoden bekannt.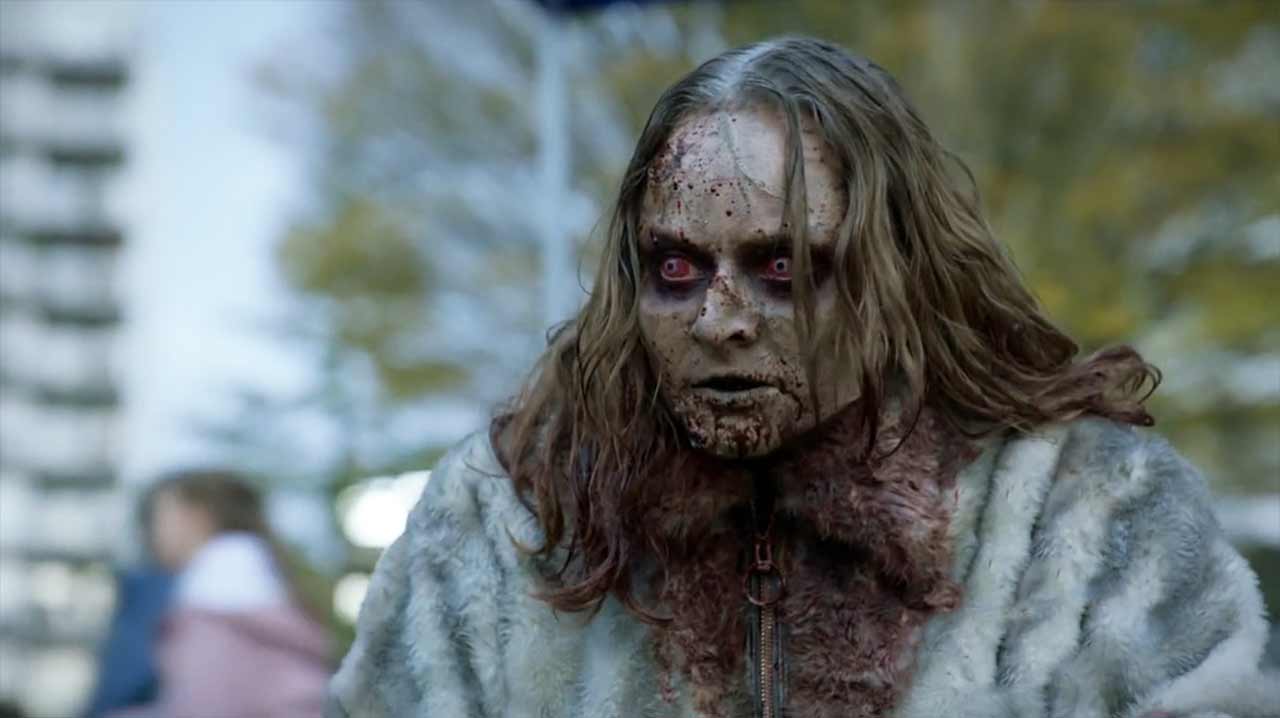 Eigentlich hat diese Folge sehr gut unterhalten und auch einiges richtig gemacht. Neben dem sehr schön gewählten 90er Jahre-Episodentitel wären da allen voran viele gute Dialoge und allgemein eine unterhaltsame Inszenierung mit gutem Pacing. Dennoch kann die Episode im Vergleich zu anderen diese Staffel nicht ganz mithalten. Das liegt vor allem an der Vorhersehbarkeit der vermeintlich wichtigen Entwicklungen sowie einigen sehr gescripted wirkenden Passagen. Und auch der Wochenfall hat bis auf etwas Nostalgie recht wenig zu bieten gehabt.

Bilder: The CW

-->