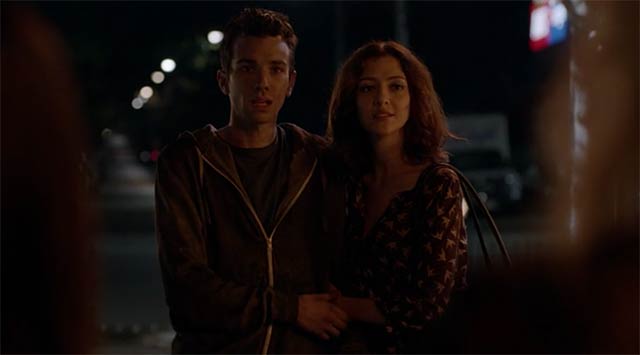 Vor fast einem Jahr hatte ich euch "Man Seeking Woman" ans Herz gelegt. Mittlerweile ist die dritte Staffel der durchgeknallten Comedy rund um das Single- und Pärchensein und all die wirren Situationen und überspielten Wahrnehmungen mit Freunden und Familie auf FX angelaufen. Nachdem ich in den letzten Wochen noch schnell die zweite Staffel nachgeholt hatte (und diese durchaus besser fand, obwohl einige der sehr originellen Kanten und Ecken einer runderen Story und einem annehmbareren Gesamtauftritt zum Opfer fielen), bin ich gespannt, wie sich das nun weiter entwickeln wird. Der Auftakt war jedenfalls okay – leider aber auch nicht mehr.
Süßer Pechvogel
Eines bleibt: Analogien. Bereits im Intro zur Folge erhalten wir das Pech-Pendant zum sehr gelungenen "beschissener Glückstag"-Moment in der zweiten Staffel geboten. Und auch wenn es so leider etwas vorhersehbar ist (hätte mich sehr über ein "scheiße" am Ende gefreut, weil das Date auch noch Müll war, aber dann hätte der Rest natürlich nicht funktioniert/stattgefunden…), bleibt eine schöne Selbstreferenz und eine noch schönere Katie Findlay (z.B. in "Getting Away With Murder" zu sehen gewesen), die einen ungemein süßen Pechvogel mimt.
"Jeff is here on a 3-Day-Sex-Visa. He does his job and then he's gone."
Weitere Analogie: plötzlich nur noch in der eigenen Wohnung abhängende Anhängsel als Immigranten. Leider hat dieser Vergleich nur in einigen wenigen Momenten harmonisch funktioniert, hier und da wirkte es dann etwas ausgetreten und am Ende reichte die Idee nicht ganz, um eine komplette Folge zu füllen. Da musste dann natürlich was noch her? Klar doch: weitere Analogien!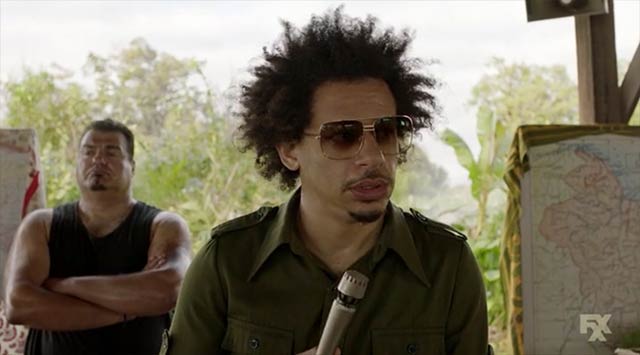 So hat Mike nicht nur gekonnt einen (unnötig eingeworfenen) Fidel Castro gemimt, nein, er sieht mittlerweile auch noch aus wie Shaggy. Naja, ein bisschen zumindest. Ansonsten gab es noch ein bisschen knallgelbe Breaking Bad-Anzüge, allgemeine Crime-Referenzen und einen dann doch etwas arg drastischen Mordversuch. Die den Haien entschwommene Dame wird übrigens von Ramona Young verkörpert, die in der dritten Staffel "Z Nation" mitgewirkt hat. Die mag ich auch irgendwie.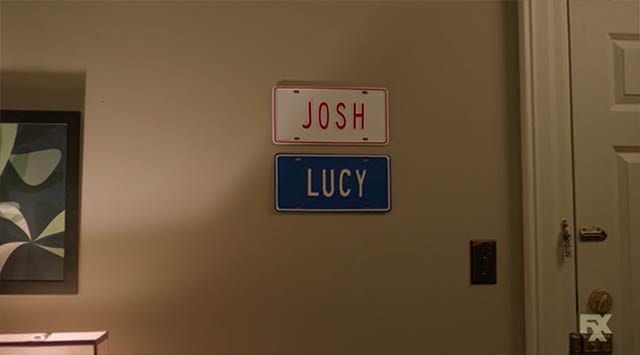 Insgesamt fand ich die Episode dann doch einigermaßen in Ordnung. Wie das bei MSW so ist, gibt es immer mal Ausreißer nach Oben und Unten, zuletzt hatte die Serie in der zweiten Staffel aber auch mit einer etwas länger fortlaufenden Story überrascht. Ich denke mal, dass wir ähnliches auch jetzt zu sehen bekommen werden und bin dabei gespannt, wie häufig noch gekonnte Analogien und Extremvergleiche vorkommen werden. Denn irgendwann sind eben alle Klischees einmal aufgebraucht und spätestens dann muss mit tollen Figuren und einer eigenen Geschichte gepunktet werden. Vielleicht war das ja jetzt der "okaye Auftakt" zu etwas Größerem.

Bilder: FX

-->