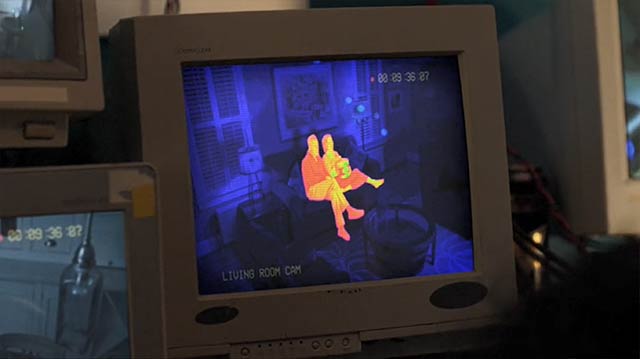 Diese Woche gibt es ganz viele Dad Jokes zu sehen. Und doch (oder gerade deshalb?!) ist es recht unterhaltsam geworden. Und vermutlich jeder dürfte die ein oder andere Anspielung auch für sein eigenes Leben anwenden können.
Okay, ein eigenes Werbeplakat habe ich noch nicht erstellt (außer eines für mich selbst…). Aber die Skype-Vortäuschungs-Taktik von Lucy kenne ich durchaus. Aus dem Fernsehen und Webcomics, versteht sich, ähem…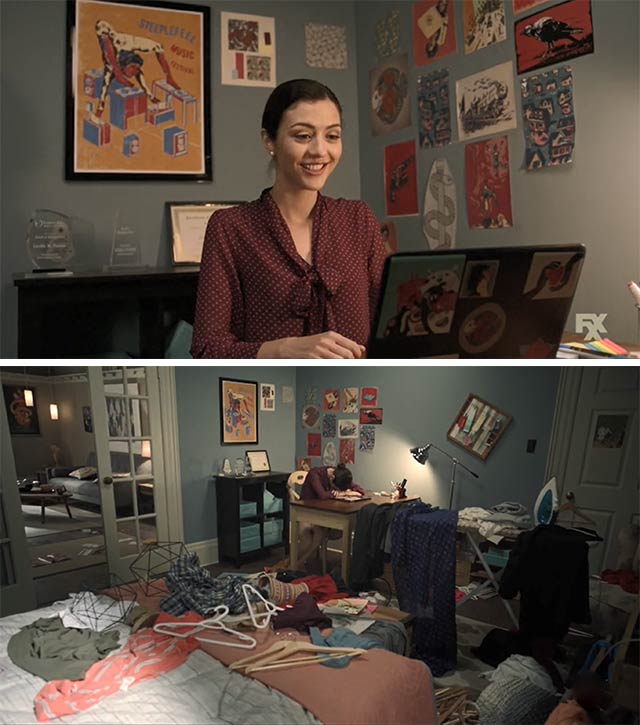 "Glad you found a way to turn that 5.000 dollar computer into a phone, haha." (Dad)
Und auch die Tatsache, dass Eltern ihre Kinder erpressen, dürfte jeder kennen. Mein Dad sagt immer, dass Besuche zu den "kindlichen Pflichten" gehören. Die Frequenz hat seit meinem Auszug vor über zehn Jahren aber durchaus abgenommen. Dafür bleibt der Besuch bei den Eltern des Partners weiterhin spannend – und wir bekommen nun auch die Gegenseite zum Besuch bei Josh' Eltern zu sehen. Und es wird paranormal…
"All we have to do, is spend one day in this old house." (Josh)
Josh mag die Landluft – und alles war der Wind… Leider verpasst er dadurch , wie Mr. Banks gerettet wird. Absolutes Drama also! Es könnte auch tatsächlich eine Verschwörung gegen Lucy vorliegen. In Schwarz-Weiß! (dö-döööh!)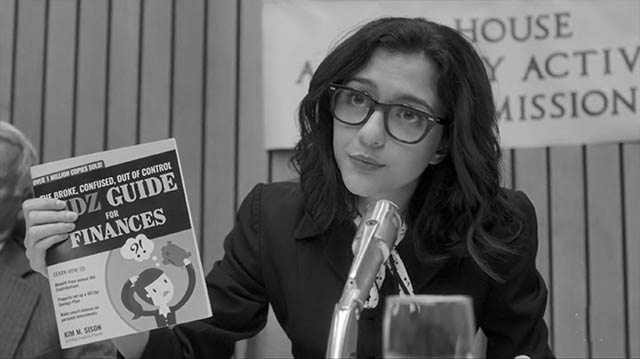 Die "House Anti-Lucy Activities Commision" startet das Verhör, der wirkliche Star der Episode ist jedoch der Part mit "Lucyland" als "Where The Wild Things Are"-Variante. Die alten Monsterfreunde sind erwachsen geworden – wie schade. Die Entwicklung vom kindlichen Fantasieparadies zur grauen Erwachsenenwelt hat mir sehr gefallen. Ebenso Lucy als noch immer trotziges Kind. Nur gerne hätte ich beim Psychiater Hertzberg eine Anspielung auf die coolen WTF?!-Animationen von Don gesehen. MY SPOON IS TOOO BIIGG! Aber ein Monster beim Psychiater – herrlich!
"I know what it's about to hate your parents. My dad was a monster…" (Monster)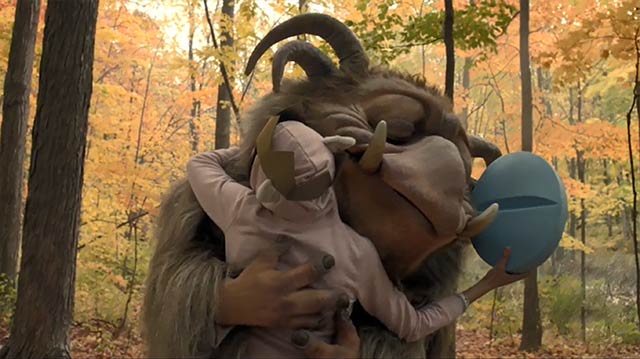 Die Folge fand ich besser, da sie irgendwie kompakter wirkte. Es gab eine große Über-Analogie, die mit kleinen Einschüben erweitert wurde. Gerne hätte der ganze Paranormal-Kram aber auch noch extremer werden dürfen.
Bilder: FX