Amazon hat der Romane "Modern Love" eine zweite Staffel spendiert, und es hat zwar ein Weilchen gedauert, bis ich auf meiner Watchlist bei den acht Folgen angekommen bin, es hat sich aber auf jeden fall gelohnt. Natürlich ist es wieder kein absolutes Serien-Highlight, einzelne Geschichten sind aber wirklich richtig gut erzählt und erwärmen das Herz. Die Geschichten sind mitunter einfach, etwas konstruiert, leicht vorhersehbar, aber dann so schön inszeniert, dass man sie einfach gerne haben muss. Schauen wir mal rein in die einzelnen Fplgen, die jeweils eine abgeschlossene Geschichte erzählen und +/- eine halbe Stunde lang sind.
Grundsätzlich kann man sagen, dass man sich definitiv auf die Folgen von John Carney freuen kann. Er hat das Format "Modern Love" auch entwickelt und steuert hier in Staffel 2 drei Folgen bei (2 als Autor, 3 als Regisseur). Das sind dann auch gleich die Highlights der Staffel aus meiner Sicht. Da wäre direkt der Auftakt der Staffel, "Die Straßen des Lebens (On a Serpentine Road, With the Top Down)". Eine Witwe kann sich nicht von ihrem Oldtimer trennen, weil er sie an ihren verstorbenen Mann erinnert. Ihr neuer Mann zeigt sich verständnisvoll, trotzdem fasst sie den Schluss, den Wagen letztlich abzugeben, auch als finanziellen Gründen. Bei der letzten Ausfahrt lernen wir dann ihren verstorbenen Mann kennen – einmal als imaginärer Beifahrer und dann in sehr berührenden Rückblenden, bei denen wir ohne Worte die Leidensgeschichte der jungen Familie nacherleben. Das sind dann starke Momente, immer im Kontrast zu dem Freiheitsgefühl, das die Ausfahrt mit dem Oldtimer vermittelt. Die Geschichte endet so, wie man es vermuten (und sich wünschen) würde – sie hat den Wagen zwar verkauft, ihr neuer Mann kauft den Wagen allerdings zurück wie romantisch…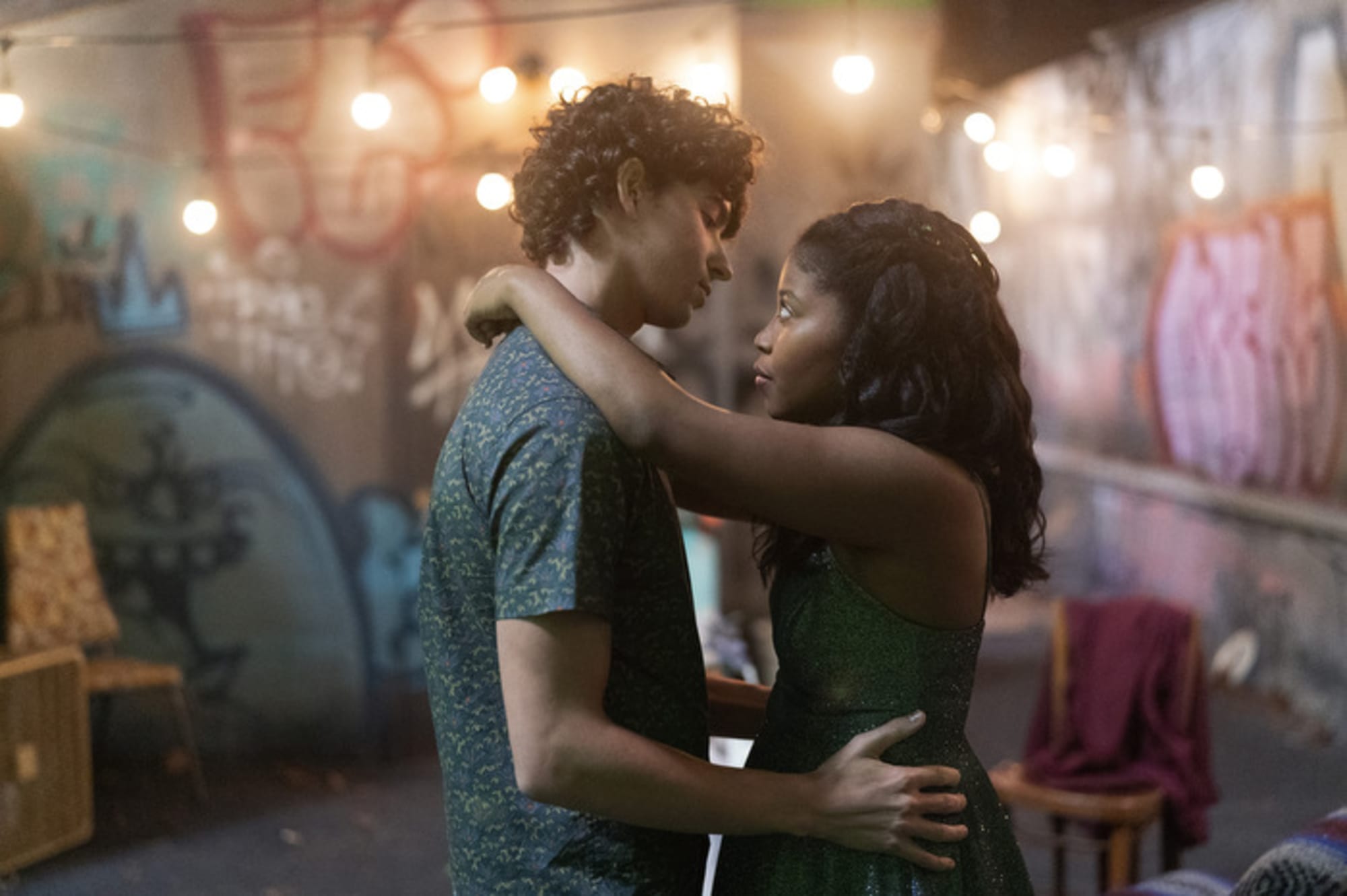 Noch einmal mit dem Thema Krankheit und Tod beschäftigt sich die letzte Folge der Staffel, "Eine zweite Umarmung, mit weit geöffneten Herzen und Augen (A Second Embrace, with Hearts and Eyes Open)". Auch hier kann man wieder direkt mit den Beteiligten mitfühlen, entwickelt Sympathien für beide Seiten, beide Haltungen – und freut sich am Ende über das Happy End. Dritte Folge von John Carney und für mich das Highlight ist "Fremde im Zug (Strangers on a (Dublin) Train)". Eigentlich eine vielerzählte Geschichte über zwei Reisende, die sich im Zug treffen und sich am Zielort zu einem Wiedersehen verabreden, wird sie hier so wunderbar aufbereitet und inszeniert, dass die halbe Stunde wirklich großen Spaß machen. Selbst in der kurzen zeit gelingt es John Carney, den Figuren tiefe Charakterzüge zu geben, er schafft witzige (allein die Anspielung an "Game of Thrones" oder die großartige Musik-Impro im Zug) und emotionale Momente, erzeugt Höhen und Tiefen, und lässt geschickterweise das Ende offen, so dass man sich die letzten Schritte prima selbst ausmalen kann. 5 von 5 Kronen für diese Folge – auch wer sich nicht die komplette Staffel anschauen möchte, kommt als Serienliebhaber an dieser Episode nicht vorbei.
Der Rest bietet dann solide Unterhaltung, die nicht immer ganz konsequent durchdacht und erzählt scheint. "Von Eulen und Lerchen (The Night Girl Finds a Day Boy)" zum Beispiel bietet deutlich mehr Auswege und Entwicklungsmöglichkeiten als das, was Autorin Sarah Heyward daraus macht. "Bin ich…? Das Quiz. (Am I …' Maybe This Quiz Will Tell Me)" legt es für meinen Geschmack zu sehr auf das Thema Homosexualität an, das wirkt etwas angestrengt, fast so wie ein Pflichtprogramm im Reigen der acht Folgen. Besser macht es da "Wie hast du mich in Erinnerung? (How Do You Remember Me?)", wo es einfach darum geht, wie unterschiedlich man Beziehungen wahrnehmen kann. Einzelne Momente können ganz verschieden erlebt werden, ganz unterschiedliche Momente als Wendepunkte der Beziehung wahrgenommen werden. Das erzählt Andrew Rannells ziemlich gut. "Zweisamkeit in Einsamkeit (A Life Plan for Two, Followed by One)" deckt dann noch das Thema Jugendliebe ab, "Im Wartezimmer entfremdeter Eheleute (In the Waiting Room of Estranged Spouses)" das Thema Fremdgehen. Fertig ist die Melange aus acht uGeschichten, die unterschiedliche Spielarten von moderner Liebe von heute erzählen. Wie gesagt, bis auf Ausnahmen keine wirklichen Aufreger, aber alles solide und mit Wohlfühlfaktor inszeniert. Und perfekt für die nahenden Herbstabende.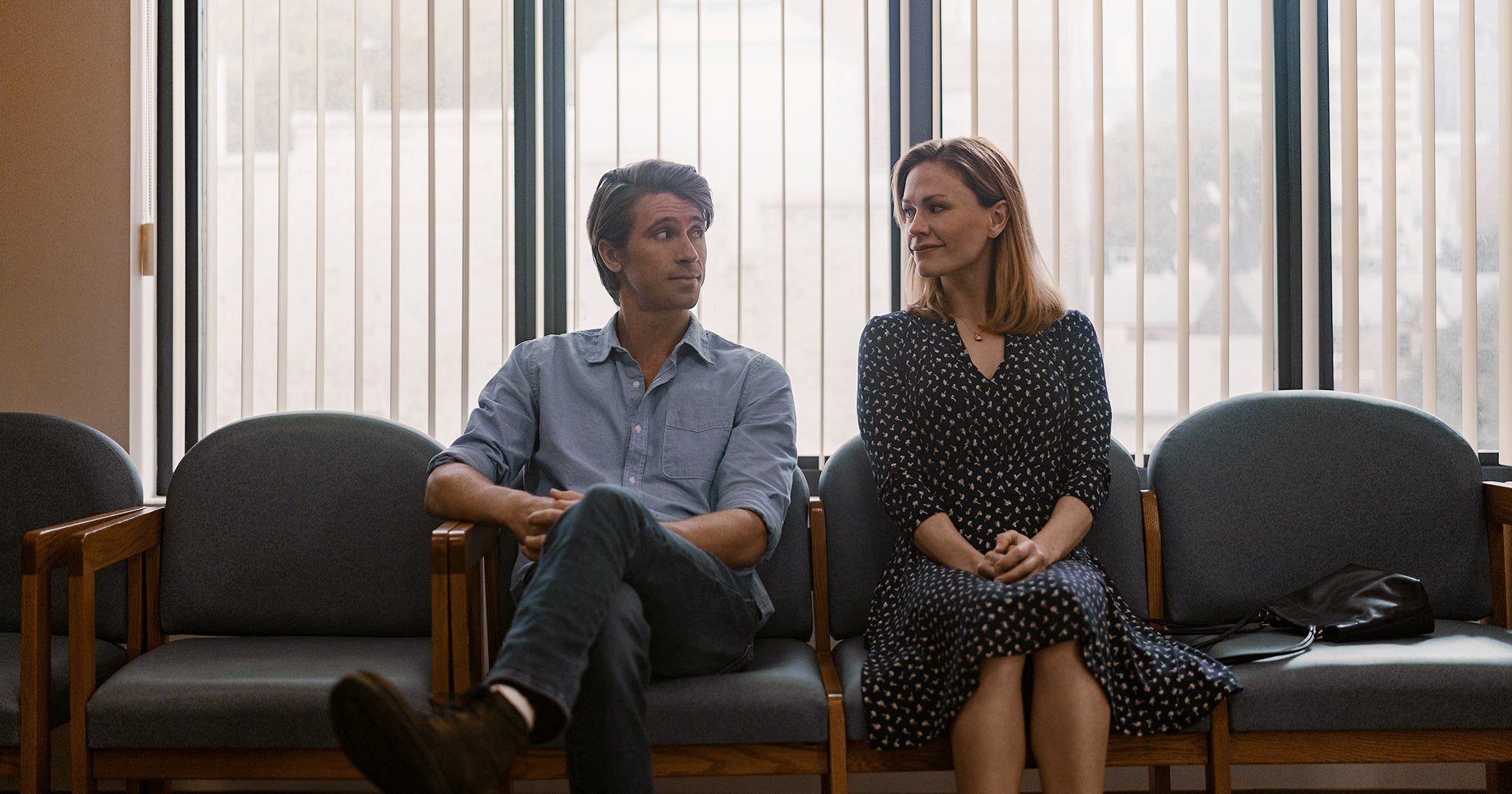 Bilder: Amazon Prime Video

-->