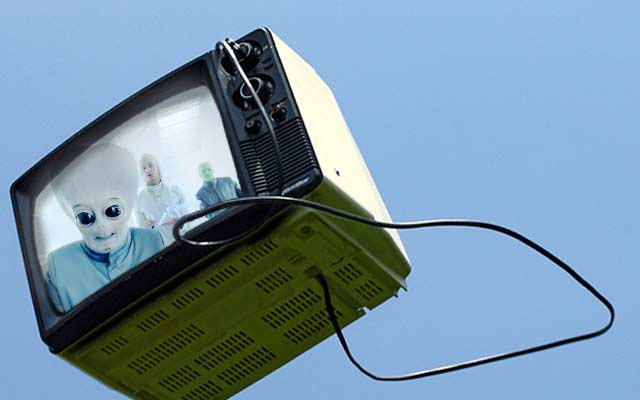 Eine stressige Woche steht an – die Eltern haben Besuch angekündigt. Nach dem stets aufarbeitungsvollen Montag besetzen sie von Dienstag bis Freitag die Hauptstadt und bemühen mich und mein Lieblingsmädchen als Reiseführer und Restaurant-Empfehler. Und das bei sagenhaften vier Monaten Wohnhaftigkeit in Berlin. Können wir nicht lieber Serien schauen…?!
Montag, der 24.07.2017
Shall we begin? Ja, sehr gerne – die Folge S07E02 von "Game of Thrones" habe ich tatsächlich bereits geschaut und sitze aktuell am Review. Also, "aktuell-aktuell" am Schreiben dieses Beitrags, aber beim "aktuell" zum Zeitpunkt der Veröffentlichung, bestimmt dann. Das nimmt ja "12 Monkey'esque" Züge an hier… Worauf ich euch eher hinweisen muss, ist vermutlich S04E02 von "The Strain", die ihr auch heute schauen könnt. Ob ihr das solltet, könnt ihr dann irgendwann heute Abend oder so lesen. Das Review entsteht zu einem noch späteren "aktuell".
Dienstag, der 25.07.2017
Der "Preacher" lädt zur Lesung des Psalms 06 im Buch 02. Da die Eltern abends vorbei schauen, sollte das als Mittagshappen noch für mich machbar sein. Dagegen auf die lange Bank geschoben wird bei mir der Neuauftakt von "People of Earth" (S02E01). Ein spoilerarmes Review zu Staffel 1 hatte ich Dezember hier, jetzt geht es weiter.
Mittwoch, der 26.07.2017
In unserem kleinen US-TV-Kalender ist dieser Tag komplett komplett frei. Kein Wunder – keiner will sich dem Finale von der deutschen "Bachelorette" stellen! Das guckt natürlich niemand, aber jede/r twittert darüber. Ob ich meine Eltern dazu bewegen kann, mit zu twittern, ist zu bezweifelt, hat doch keiner der beiden dort einen Account. Hm…
Donnerstag, der 27.07.2017
Das erstaunlich abwechslungsreiche und unterhaltsame "Blood Drive" kommt mit Folge S01E07 um die Kurve gebrettert. Wohl weniger "elternwürdiger TV-Spaß", dafür sorgt dann "Suits" mit S07E03 – einen weiteren "aktuell"-Hinweis bzgl. Review-Schreibens spare ich mir und vor allem euch an dieser Stelle.
Freitag, der 28.07.2017
Ich habe gerade aus Versehen "Freutag" geschrieben – wenn das mal kein "Freu'scher Verschreiber" ist. Das war es ansonsten auch, denn TV-seitig kann man sich nicht wirklich auf Dinge freuen. Außer natürlich auf das Testspiel meines BVB gegen Espanyol Barcelona in Winterthur, das um 19:30 Uhr auf Eurosport1 / BVBTotal.de zu sehen sein wird. Da müssten die Eltern schon wieder weg sein…
Wochenende, der 29.+30.07.2017
Samstag geht es aufs Deichkind-Konzert hier in Berlin, ansonsten muss die Hotten-Totten-Wohnung nach dem elterlichen Überfall aufgeräumt werden. Sonntag steht mit S05E08 von "Orphan Black" der serielle Abschluss der TV-Woche auf dem Programm. Okay, vielleicht noch ein paar Folgen "GLOW"… OKAY, vermutlich ein paar Folgen "Friends From College". Aber dann ist wirklich Montag. Yay.

Habt eine schöne Woche!

-->