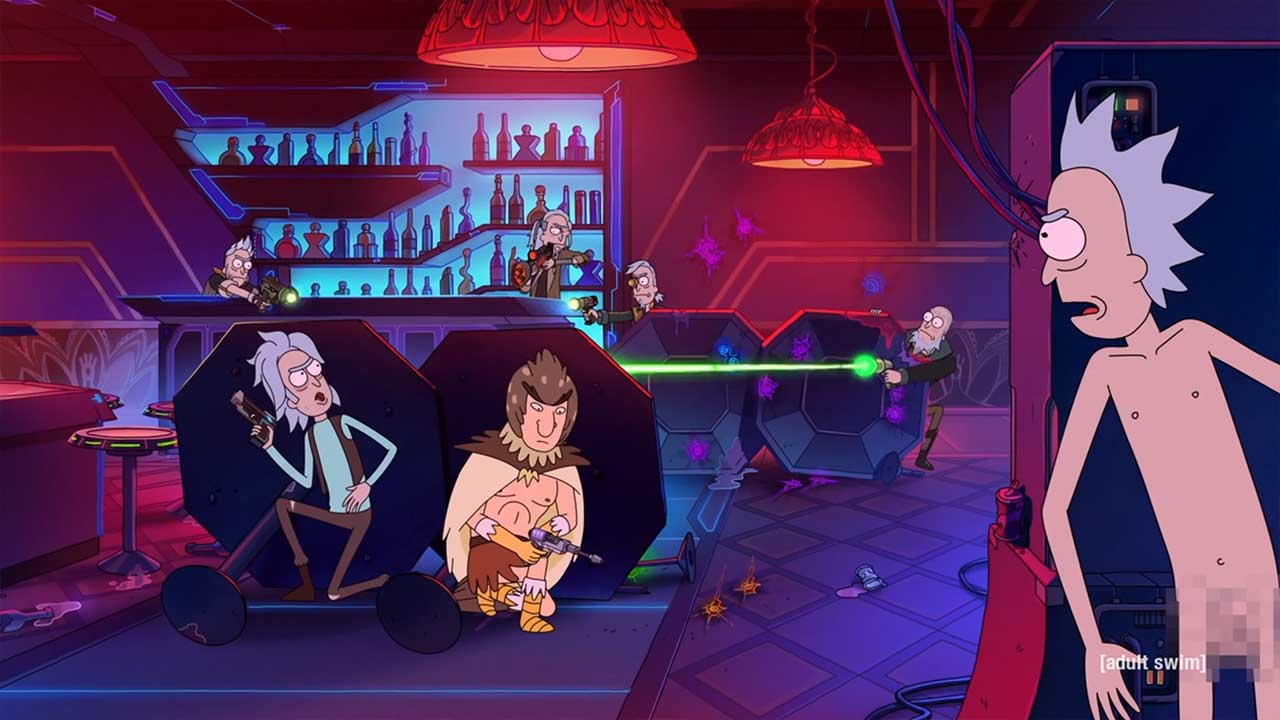 Sturmfrei! Ein seltenes und seltsames Szenario eröffnet sich in den ersten Sekunden der neuen Folge "Rick and Morty", beläuft sich das "and Morty" doch eigentlich nur auf einen einzigen Kurzdialog.
"I know a cruise doesn't sound like an adventure on paper, but you know what does?! It's paper." (Morty)
Rick bleibt alleine zuhause während der Rest der Familie auf Kreuzfahrt geht. Statt von mir erwarteter Ökologie-Keule wird diese Side-Story aber fortan komplett ausgeblendet (nicht mal als Post-Credits-Szene?!), damit wir uns voll und ganz auf eine persönliche Geschichte konzentrieren können. Und ja, die große Ankündigung, ein Szenario auf Pickle-Rick-Niveau würde an Wahrscheinlichkeit extrem steigen, sobald die Familie fort ist, konnte leider nur enttäuschen…
"Asshole detected." (Garage)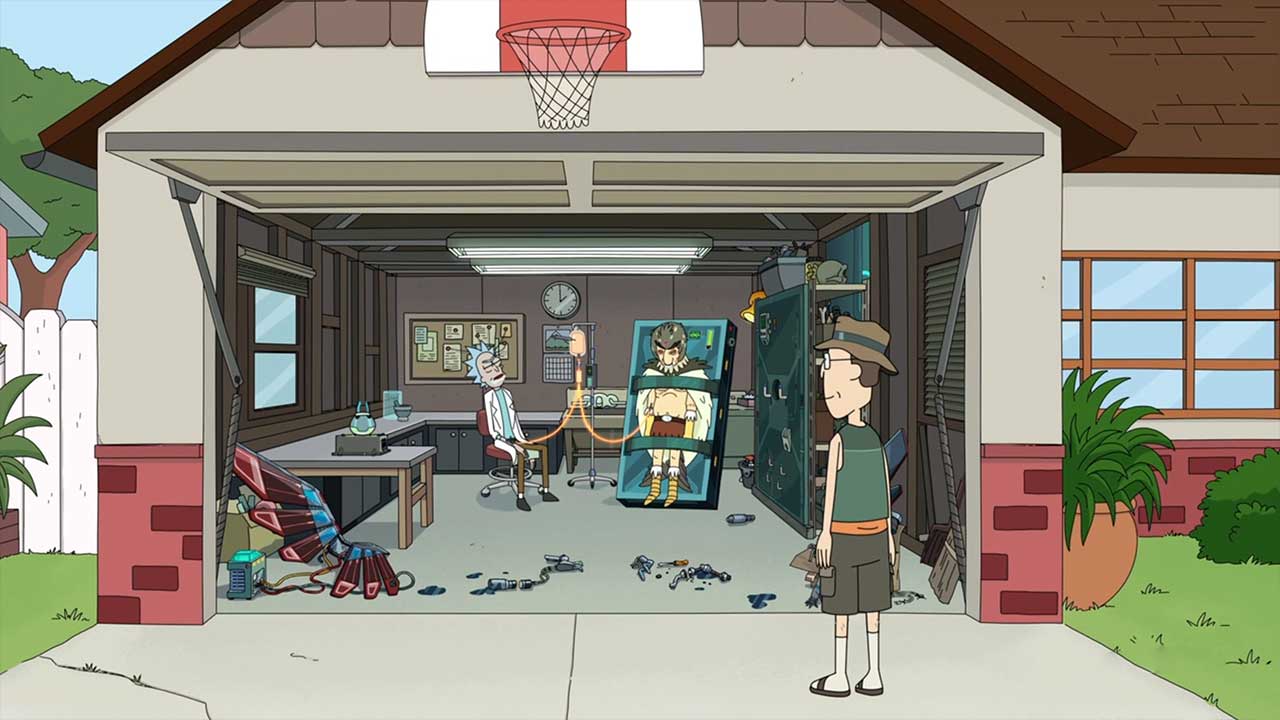 Wobei, so ein bisschen Nostalgie gab es dann doch. Vor allem, was Birdperson anbelangt, dessen Reste in Ricks Garage herum liegen und wieder zusammen geflickt werden. Rick vermisst seinen besten Freund, der wiederum seine Seele vermisst. Also geht es rein in Birdpersons Erinnerung. Logisch!
Es folgt eine Reihe an Rückblicken, wie zum Beispiel der Moment, in dem sich Rick und Birdperson auf einem Festival (dem "Birdlapalooza"?) kennengelernt haben. Wirklich interessant wird es aber, als Rick damit beginnt, die Erinnerungsfiguren für sein Vorhaben zu verwenden. Das hat einige smarte neue Ebenen eröffnen können. Zusätzlich gab es mal wieder ein paar nicht immer wirklich dezente Hinweise auf die Vergangenheit Ricks, die bereits die komplette Staffel über fallen gelassen worden sind. Das "killing us won't bring her back!" ist ein erneuter Hinweis – jedoch vielleicht nicht unbedingt auf Ricks verstorbene Frau, sondern auf seine Tochter?
"You're one of those creeps who moves in with abondoned-aduld Beths!" – "It's more complicated than that…" – "You live with a version of our dead daughter." (junger und echter Rick)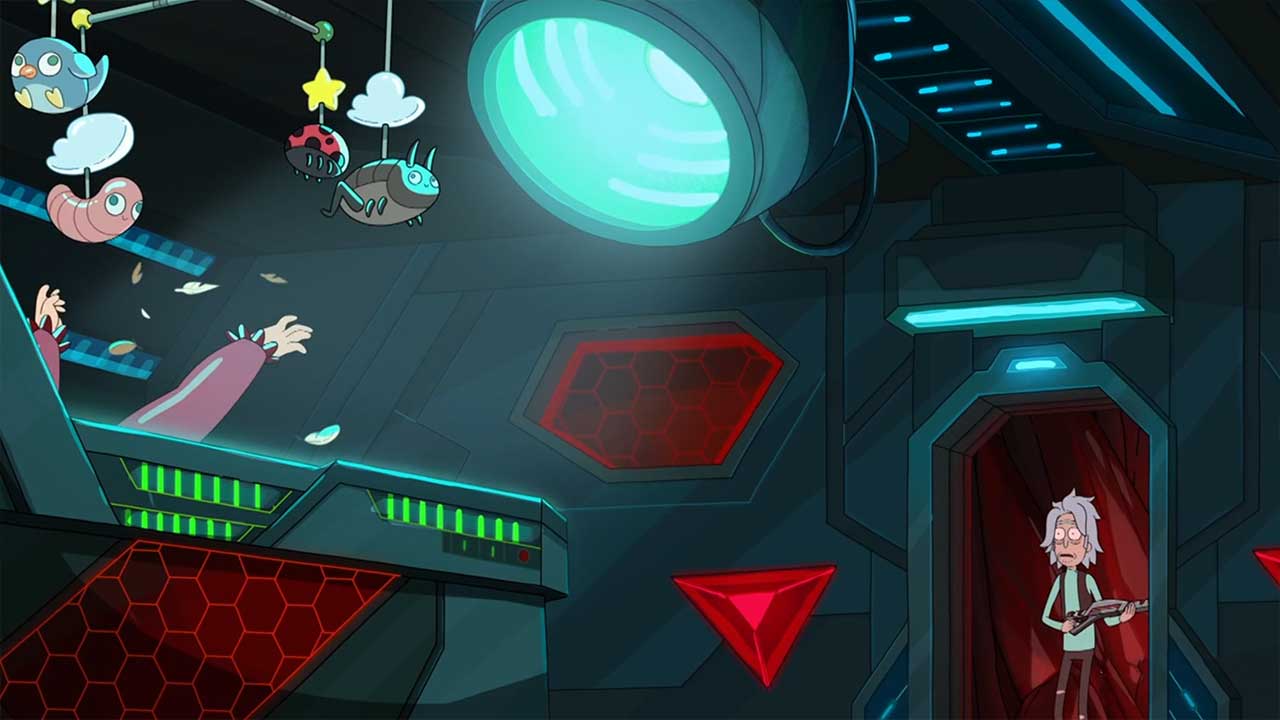 Die 35-jährige Rick-Erinnerung hilft nicht nur in dieser Szene uns Zuschauern, sondern später auch Rick selbst gehörig aus. Die kleinen Generations-Sticheleien funktionieren hier genauso gut, wie die zum Nachdenken anregende Lebenszeitpunkt-Perspektive.
"Okay, your benefits-cost-ratio is rising…" (Rick)
Der Fan-Service geht in dieser Folge noch ein paar Schritte weiter. Unter anderem bekommen wir Gearhead und Squanchy mal wieder zu sehen und selbst der gute alte Plumbus hat seinen kleinen Auftritt, nice!
"I made a decision. I would now like to live." – "Perfect timing." (Birdperson & Rick)
Eine weitere große Nachricht ist, dass Birdperson und Tammy ein Kind bekommen haben. Mir gefällt, wie die Folge (hier in Person von Birdperson selbst) offen analysiert, wie Rick mit der Kommunikation dieser Erkenntnis umgegangen ist. Denn ja, es geht ihm hier um einen verstorbenen Freund, den er wiederbeleben möchte, aber streng genommen geht es ihm doch wieder nur um sich selbst. Darum, die eine Person wieder im Leben zu haben, mit der er besondere Erinnerungen teilt und die genauso Zeit mit ihm verbringen möchte, wie er sie liebt. Naja, nicht ganz, denn Birdperson war ja schon immer eher distanziert-direkt, durch die Neuigkeit mit dem Kind haben sich die Prioritäten dann tatsächlich erstmal verschoben.
Und so bleibt Rick vorerst wieder allein. Aber wenigstens im Wissen, dass sein Freund da draußen ist und er den Beacon anstellen könnte. Sowie für uns die Gewissheit, dass Birdperson und vermutlich auch Birdchild bei Zeiten nochmal in die Geschichte eingreifen dürften.
"Disloyalety acknowledged." (Garage)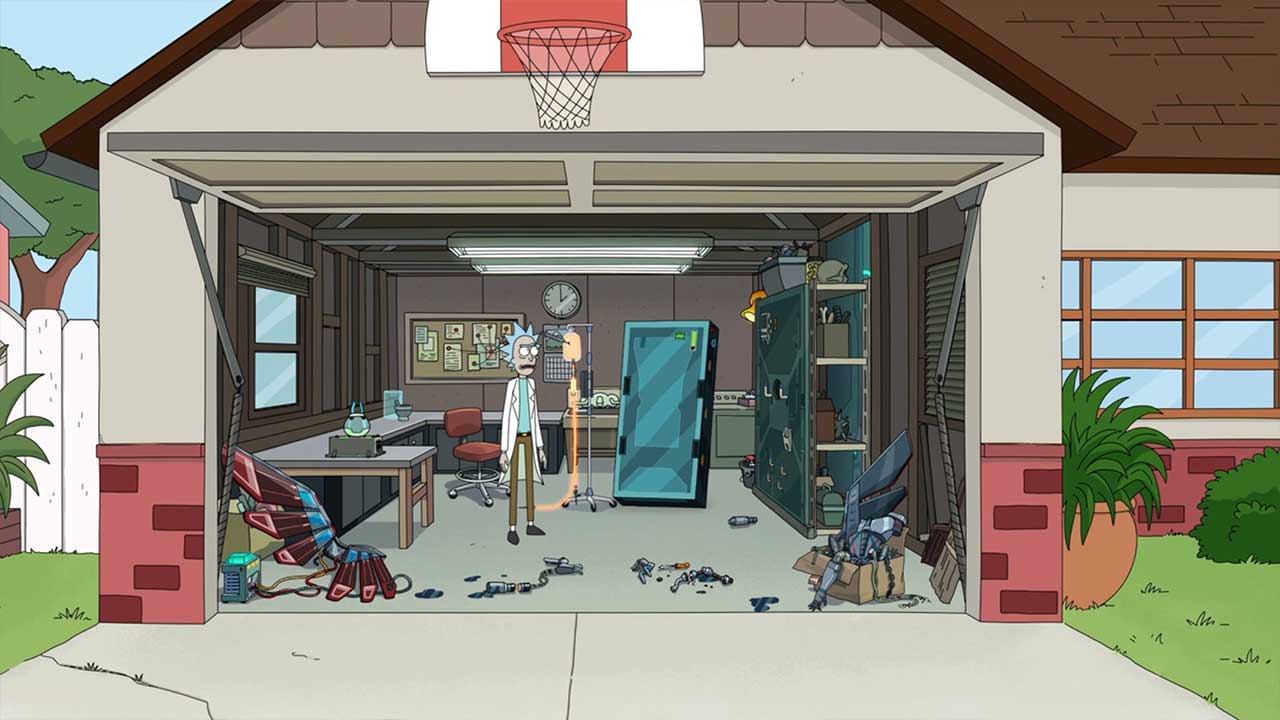 Insgesamt hat mir das durchaus gefallen, wenngleich mir da irgendwas gefehlt hat. Vielleicht lag es an der allgemein auf Nostalgie ausgelegten Folge, die sich so eher nach Aufarbeitung mit bedachten Fan-Service-Elementen angefühlt hat. Die Erinnerungs-Spielchen haben mir gefallen, auch wenn ich mir da noch eine extremere Nutzung hätte vorstellen können. Auch der kleine Passanten-Gag mit der Garagen-KI fand ich charmant. Wie sehr Morty und die anderen Familienmitglieder fehlen können, wurde mir aber auch irgendwie aufgezeigt. Wird dann doch mal wieder Zeit für ein klassisches "Rick and Morty"-Abenteuer!

Bis zur nächsten Folge müssen wir uns jetzt übrigens etwas gedulden. Dafür steigt am 5. September direkt das Staffelfinale in Form einer Doppelfolge!

Bilder: Adult Swim

-->