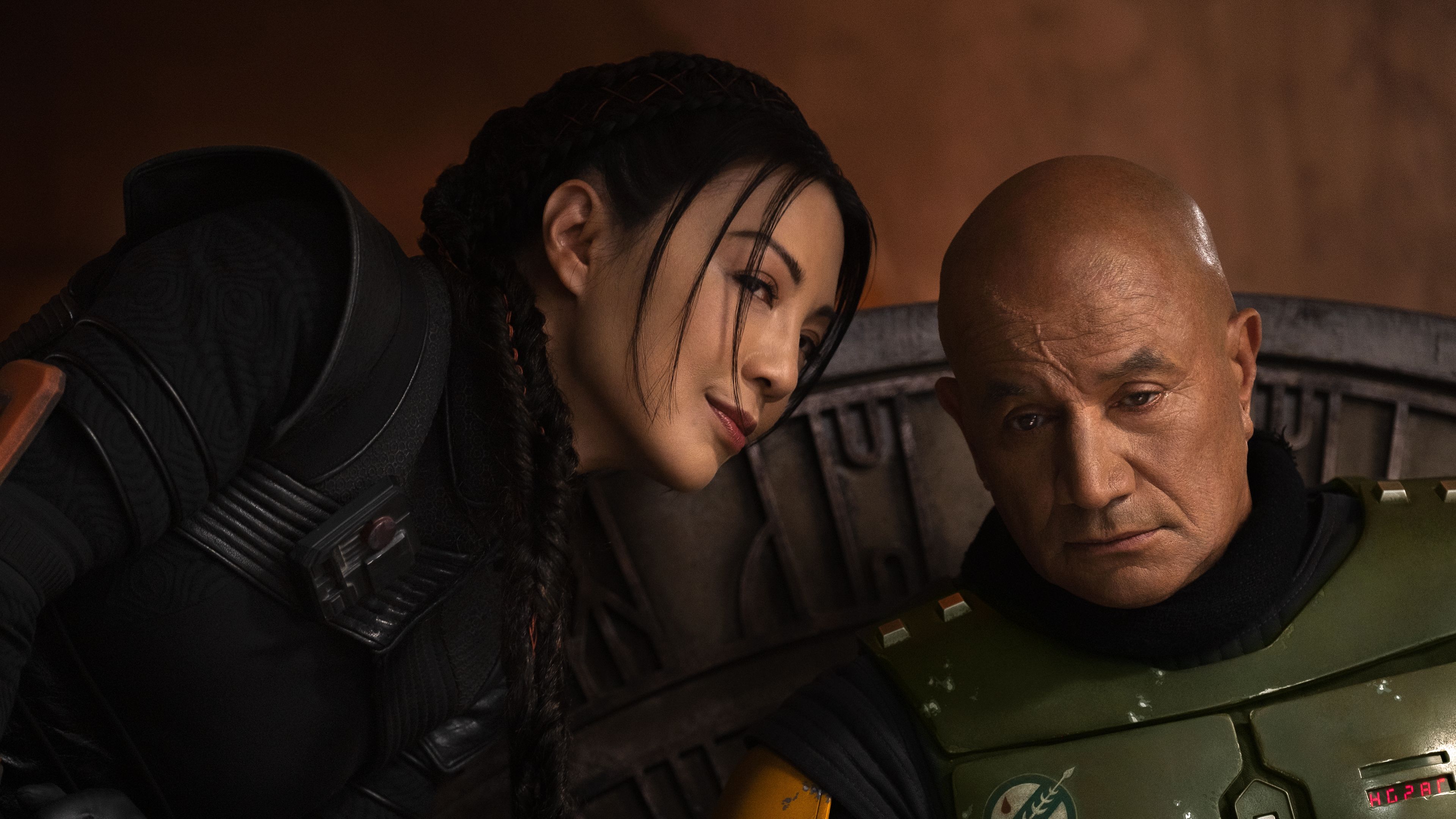 Im Gegensatz zu letzter Woche bekommen wir in Kapitel 3 von "Das Buch von Boba Fett" weniger Rückblenden zu sehen, dafür mehr Action in der Jetzt-Zeit der Serie. Und im Vergleich zur Vorwoche gibt's wesentlich weniger (relevante) Easter Eggs zu beobachten. Auch ist die Folge mit etwas mehr als 30 Minuten recht kurz – könnte darauf hindeuten, dass es eher eine Übergangsfolge ist; das haben wir auch schon in "The Mandalorian" erlebt.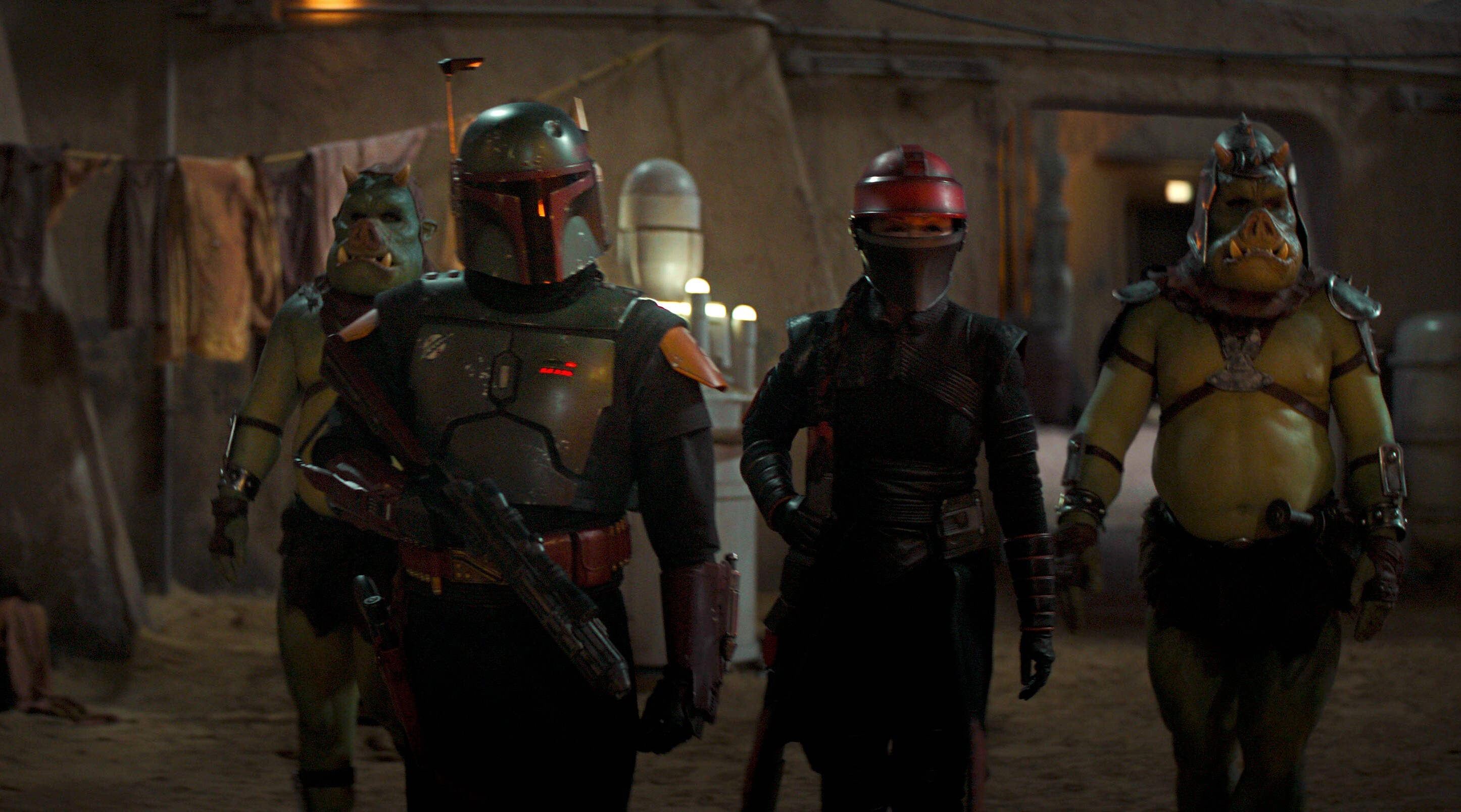 Auf jeden Fall hat Robert Rodriguez wieder das Regie-Zepter übernommen und hat gleich mal einen Verwandten als Darsteller mitgebracht: Danny Trejo. Er kommt als Trainer eines Rancor zu Boba Fett, der sich auf das Tier prägen lassen möchte. Der Rancor ist ein Geschenk der Hutten, die damit Jabbas Palast endlich wieder mit einem Rancor füllen. Boba Fett möchte den Rancor reiten können und behauptet, schon größere Wesen geritten zu sein – damit spielt er wohl auf Paar's ichthyodont – ein Weesen aus "The Story of the Faithful Wookiee", einem Animationsfilm des "Star Wars Holiday Special" aus dem Jahr 1978, bislang Legends zugehörig und nicht Teil des offiziellen Kanons. Das ändert sich jetzt und bringt gleichzeitig eine schöne Referenz auf Boba Fetts ersten Auftritt überhaupt im Star Wars-Universum.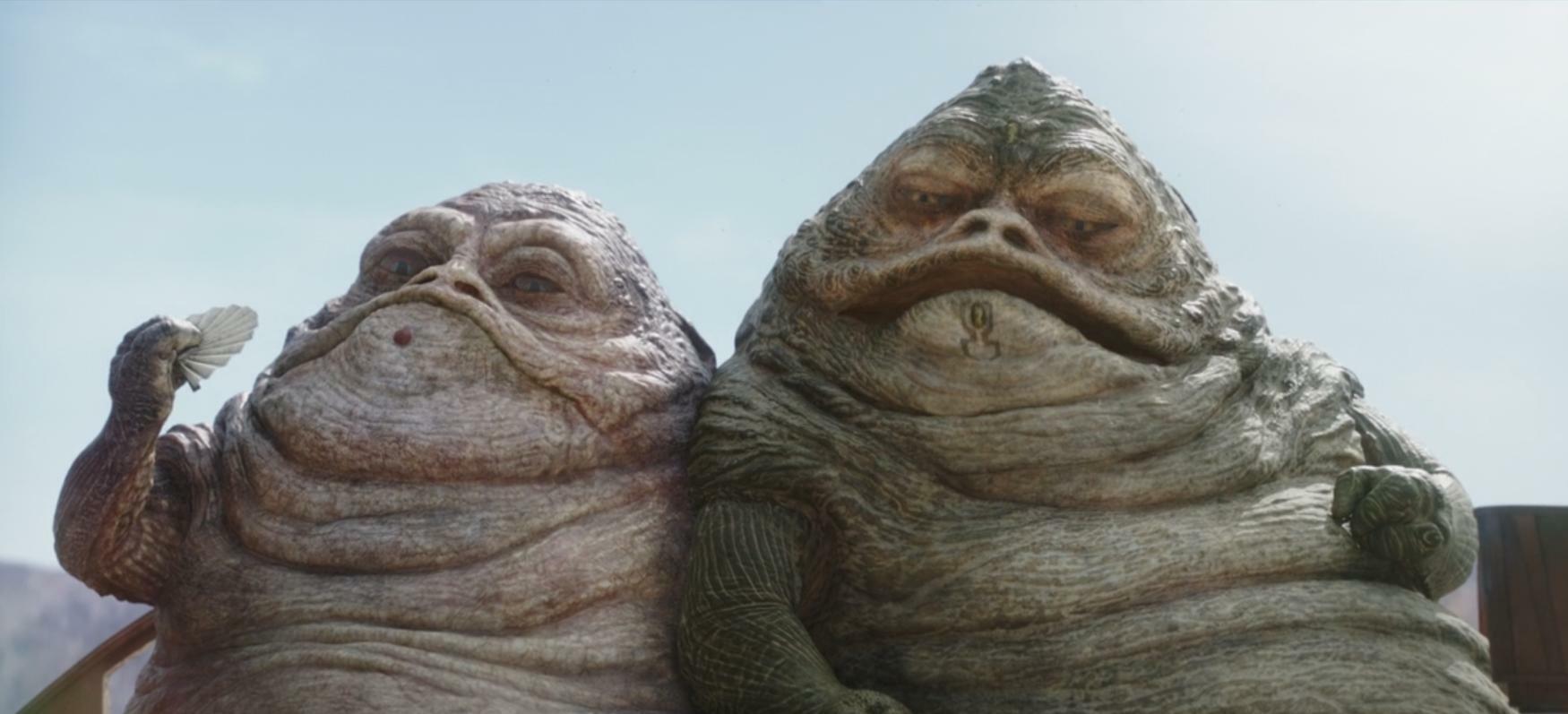 Zurück zur Handlung: Der Rancor ist wie gesagt ein Geschenk der Hutten, die sich damit entschuldigen wollen und sich gleichzeitig von Tatooine verabschieden, weil sie schon merken, dass das Pyke Snydikat den Planeten übernehmen möchte. Auseinandersetzungen sind schlecht fürs Geschäft, wie sie sagen, und so geben sie den Wüstenplaneten lieber auf. Boba Fett hingegen richtet sich weiter auf dem Planeten ein, schart eine Gruppe von jungen Cyborgs um sich, die leider auf vollkommen aus dem bisherigen Design fallenden Speeder Bikes unterwegs sind. Sie leisten sich eine Verfolgungsjagd mit dem Majordomus, womit wir auf der To Do-Liste für eine Folge auch beim Thema Actionszene einen Haken setzen können. Immerhin kommt eine klassische Zwei-Leute-tragen-ein-Bild-Szene vor, durch das ein Speeder durchbrettert. Immerhin: Das Bild zeigt eine Ansicht von Jabba, die uns sehr bekannt vorkommt. Es ist eine Konzeptzeichnung von Ralph McQuarrie, der den Look von "Return of the Jedi" maßgeblich geprägt hat.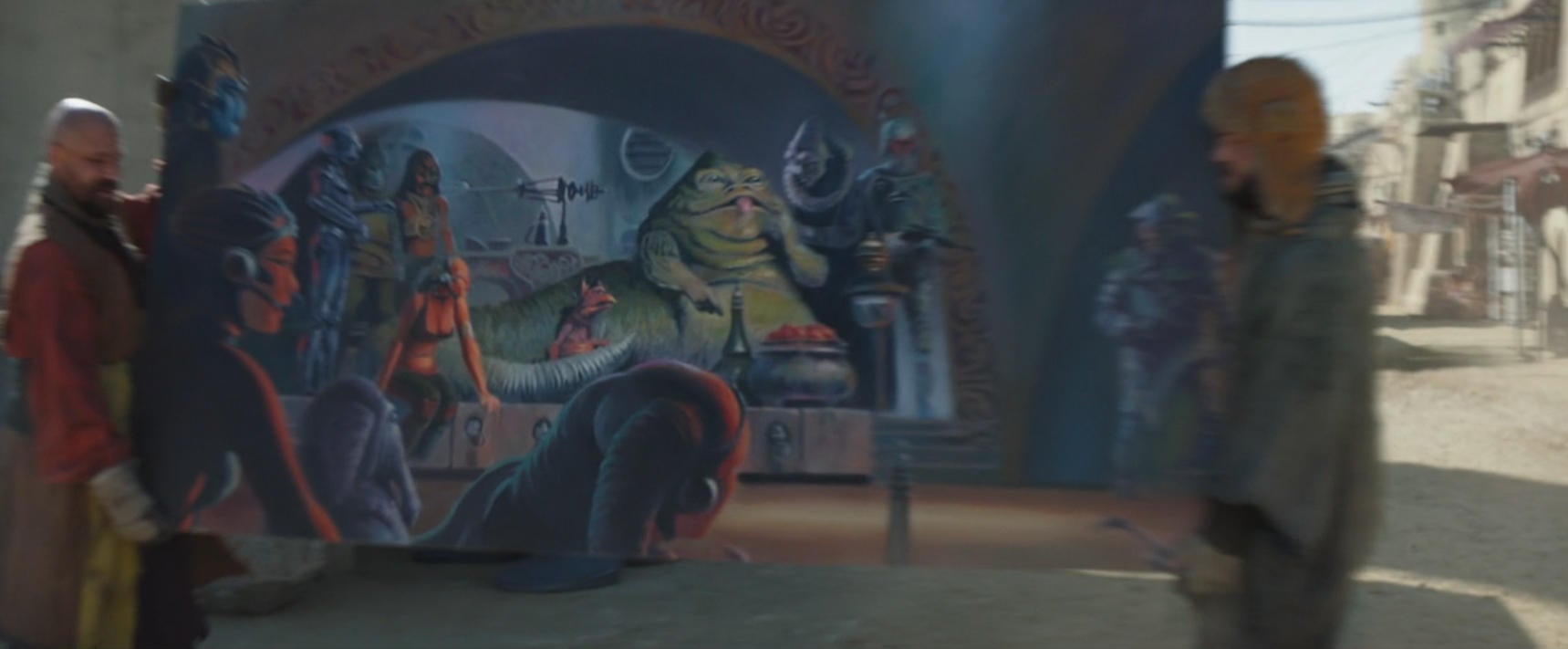 Ansonsten passiert mir in der Folge einfach zu wenig. Wir haben eh nur eine halbe Stunde Zeit und müssen dann noch in der Rückblende Boba Fetts endlos wirkende Reise durch die Wüste mitansehen. Mich hat auch der klassische Aufbau der Folge gestört: Wie Bausteine sind Action-Szene, Kampf-Szene usw. zusammengefügt und aneinander gereiht. Es wirkt auch so, als sei das alles von Episode 2 irgendwie übrig geblieben und musste noch schnell weitererzählt werden, bevor in Kapitel 4 dann Entscheidendes passiert. Insofern kann man ja mit Blick in die Zukunft hoffen – für Kapitel 3 muss man leider sagen: enttäuschend.

Bilder: Lucasfilm

-->