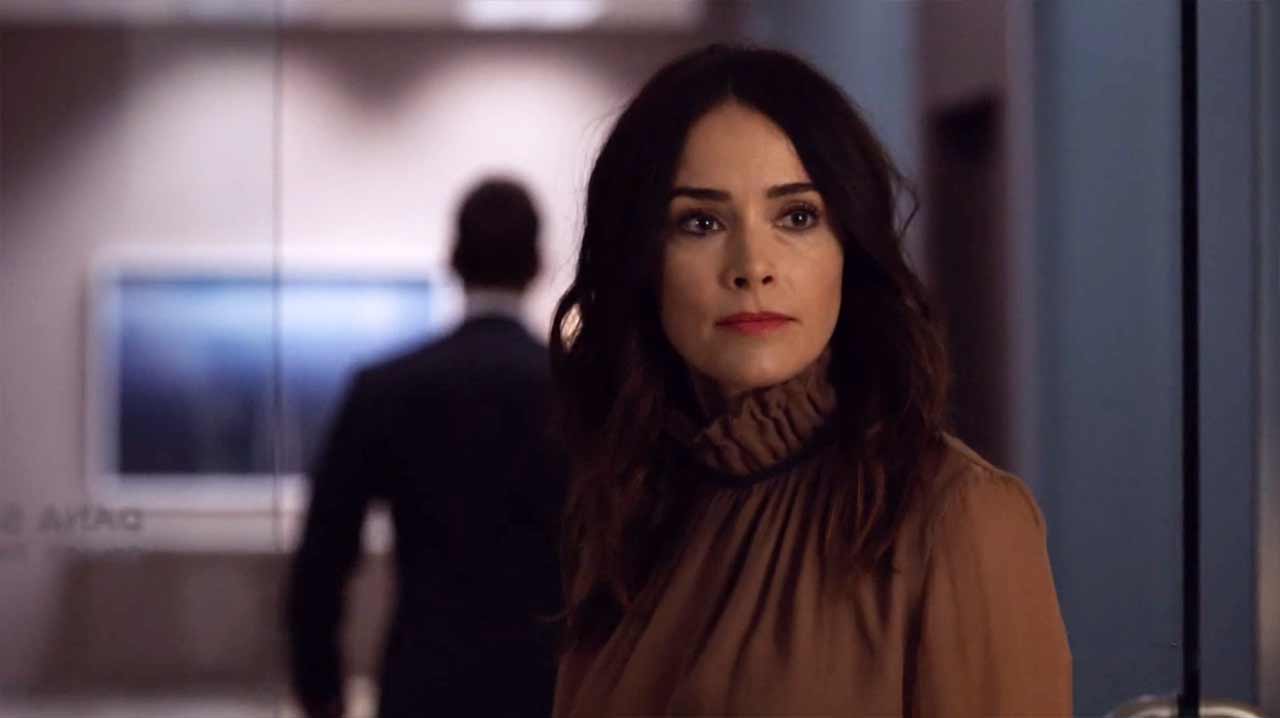 Diese Woche gab es so etwas wie ein "Worst of" der gängigsten "Suits"-Übel. Man ist in alte Muster verfallen, was altbekannte Figuren, Liebeleien und Plot-Verhandlungs-Muster anbelangt – da passt es nur zu gut, dass ich aus Versehen bei den Bildern zur Episode auch ein visuelles Muster eingefangen habe, das sich ständig wiederholt. Aber genug des einleitenden Small-Talks…
"Do you mind if we skip the chick chat?" – "I would like nothing more." (Samantha & Kathrina)
Scotty ist da! Okay, etwas zu euphorisch, obwohl ich die Figur selbst eigentlich früher mal ganz gern hatte. Mittlerweile ist sie aber auch nur Aufhänger für verwickelte "Du hast doch damals!"-Anschuldigungen und verkrampften Festhaltens an der Vergangenheit. Da hilft auch kein Crossaint. Letztlich ist sie auch nur für (oder besser gegen) Samantha da. Ein Fall um Fake-Accounts und Moral. Letztlich ist Scotty aber so schnell in etwas reingerutscht, wie es auch wieder geklärt wird. Eine Side Story einzig und alleine, damit Kathrina weiter geschräft und Samantha ein bisschen was in puncto Charakter lernen kann.
"I actually used to work at your firm, back when there were only three names on the wall…" (Scotty)
Weil man bei schnell abgehandelten Fällen auch ruhig etliche parallel erzählen kann (um so Komplexität vorzutäuschen), hat auch Alex einen Fall, der binnen Tagen zu den Akten gelegt werden kann. Aussetzende Diabetes-Maschinen, die zuerst total sicher sein sollen ("Da können Sie JEDEN fragen!") und plötzlich doch einem aktenkundigen Glitch verfallen sind ("Upps…"). Wieso fällt der denn bitte ernsthaft niemandem früher auf? Das sind Server-Logs, die jeder, der mal etwas geupdatet hat, kontrolliert und von denen man schlicht weiß.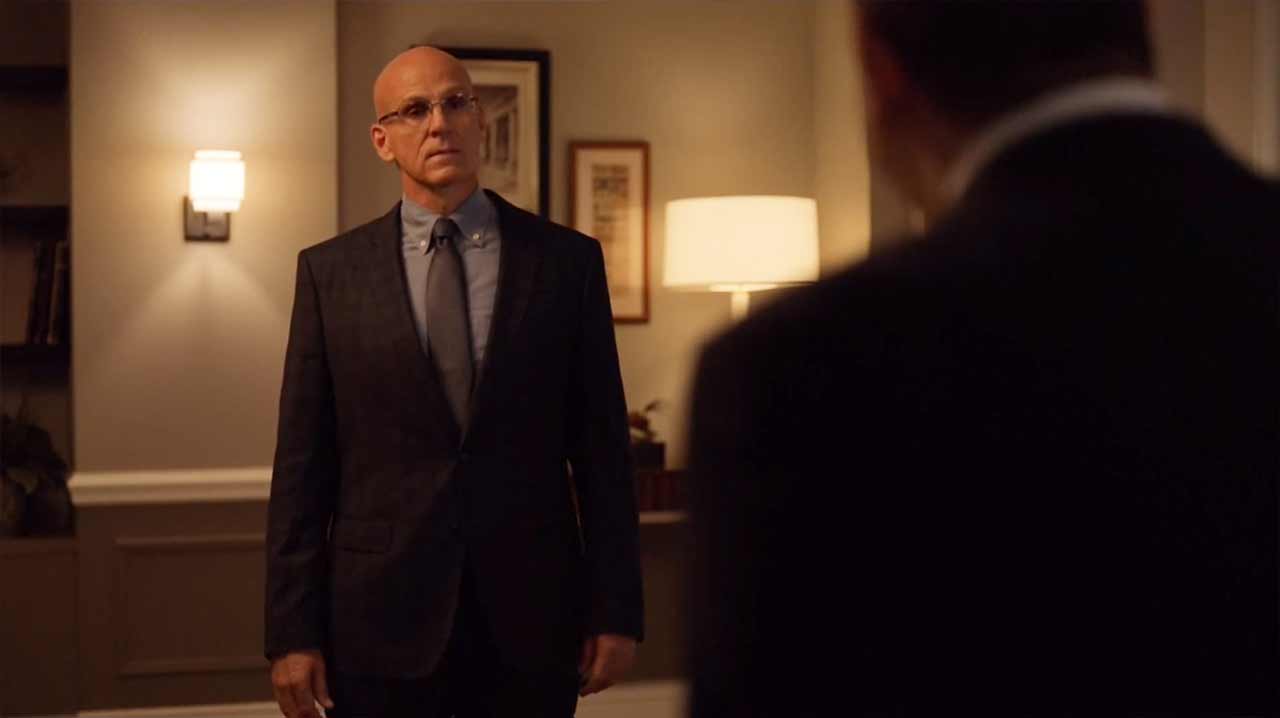 Der vermutlich beste Fall diese Woche verbindet Medzinisches mit bekannten Figuren, denn Dr. Stan Lipschitz hat eine Klage an der Backe, weil er vermeintlich falsche Tabletten verschrieben hat. Auch wenn die Sache inhaltlich gar nicht so unkoscher erscheint – immerhin sagt das ein Experte! – schafft die Sache dann doch erfreulich gut aufzuzeigen, dass Recht nun mal nicht immer nur faktisch ist, sondern auch Menschlichkeit beinhalten kann. Das zeichnet nicht nur die Figur des Psychiaters konkreter, sondern zeigt auch Louis' Entwicklung auf. Ihn endlich wieder deutlich abgeklärter präsentiert zu bekommen, als in den teils slapstickigen vorherigen Staffeln, ist sehr genugtuend.
"You got any more ex-girlfriend lawyers I should know about?" – "I'll send you a list." (Samantha & Harvey)
Zum Ende der Folge wird dann noch wiederholt mit dem Holzhammer eingetrichtert, dass die mittlerweile doch recht leidige Harvey-Donna-Geschichte wohl abermals aufgekocht und zum Serienfinale dann endlich final entschieden werden dürfte. Die beiden mit einem Kuss / Hochzeitsantrag / Ja-Wort in der allerletzten Szene? Hm, wäre dann doch sehr nah am Ross-Rachel-Abschied dran und kitschig. Aber das macht es bei "Suits" ja nicht unerwartbarer…
Hm, die zweite Folge in Folge, die sich mir etwas zu sehr den schwachen alten Phasen und Schemata annähernd. Alle bei Minute 5 aufgebrachten Wogen sind bei Minute 40 wieder geglättet, hooray… Zwar wurden ein paar Figuren nebenbei ein bisschen entwickelt und geschärft, rein inhaltlich war mir das aber erneut zu wenig.

Bilder: bravo

-->