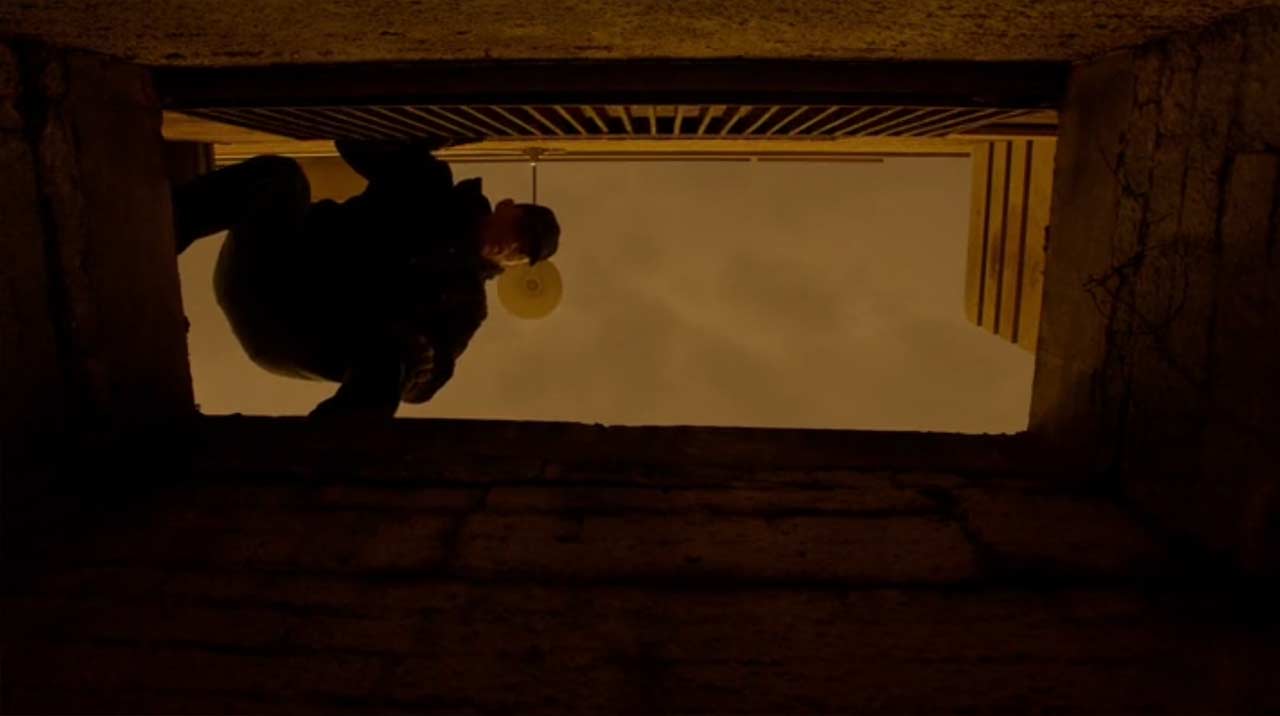 Diese Woche waren die Ein-Silben-Charaktere dran. Alles hat sich um Gus, Eph und Dutch gedreht. Bei letzterer gibt es pre- wie postnatale Probleme. Indirekt, weil Eichhorst die Kinder-… äh… Blutbankproduktion erhöhen möchte. Zwei Kinder pro Jahr und Mutter? Kein Problem! Passend dazu wird Dutch mit etwas erpresst, das irgendwie gar nicht so schlimm erscheint. WENN sich eine der Damen draußen behaupten kann, dann wohl sie. Die größte Strafe in dieser neuen Hölle ist ja eh, dass alle QR-Codes mit sich herumtragen müssen.
Kommen wir zu "Eph vs. Die Schaufensterpuppen des Grauens". Der High School-Überfall war gewohnt bescheuert inszeniert. Genau die zweieinhalb bekannten Gesichter überleben (zunächst) und haben dann noch Zeit für ein Abschiedspläuschchen, ehe weitere Strigoi auftauchen. Das Liebespaar-to-be schafft es natürlich heraus und findet neben einem neuen Unterschlupf (mit nettem Puppen-Schreck-Moment) und einem "New Horizons"-Faltblatt finden sie einen Revelations 6:12-Schriftzug. Der Psalm besagt übrigens:
"I watched as the Lamb broke the sixth seal, and there was a great earthquake. The sun became as dark as black cloth, and the moon became as red as blood."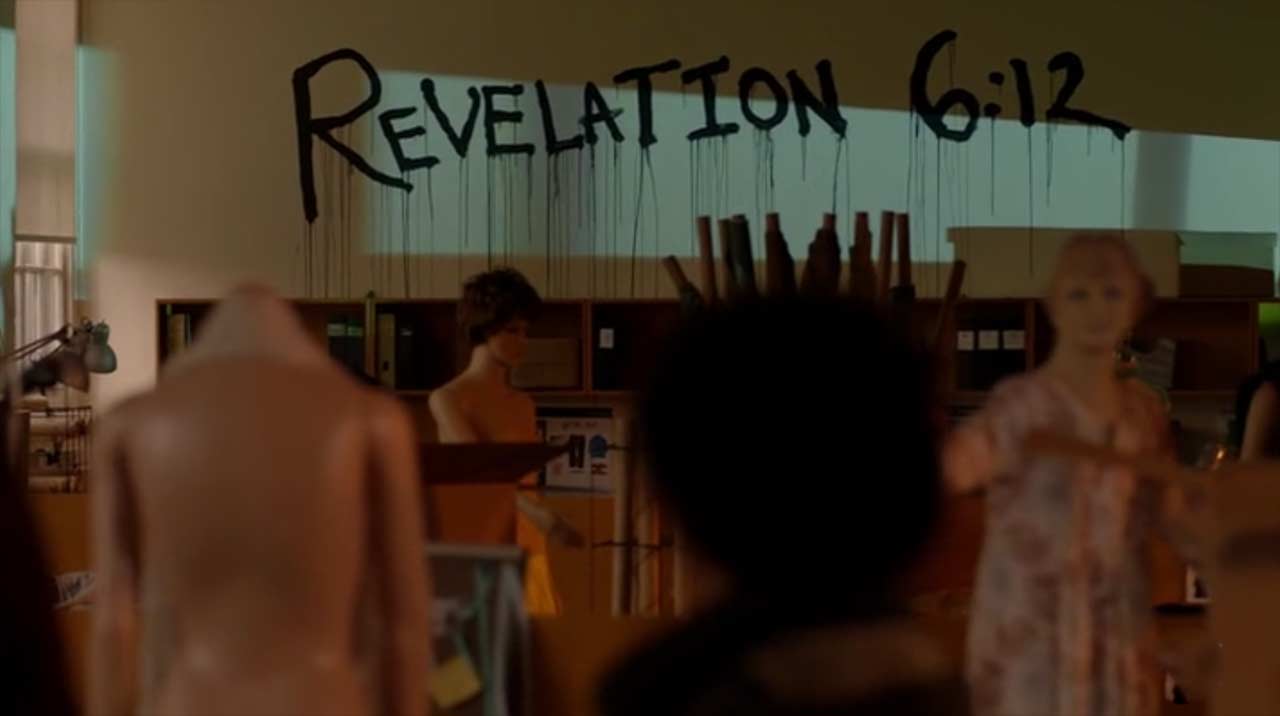 Gus bestärkt nicht nur seine Stellung in der Gruppe, sondern auch im Cast und führt eine Rache-/Bereicherungs-Aktion gegen die neue Konkurrenz mit NYPD-Hintergrund aus. Es folgt ein typisches "Niemand von den Bösen trifft"-Szenario bei der Schießerei, bei der erneut niemand Wichtiges zu Schaden kommt. Es ist aber auch gut, dass solche Großkaliberwaffen schussbereit herumliegen…
Gen Ende todesdroht sich Miranda Dutch aus dem OP und bekommt eine der Tötungsanlagen in Betrieb zu sehen. Und einige offensichtliche Puppen an den Fleischerhaken. Das sah dann leider doch etwas billig aus, auch wenn die Maschinerei natürlich in seiner Funktionalität für Eindruck sorgen konnte.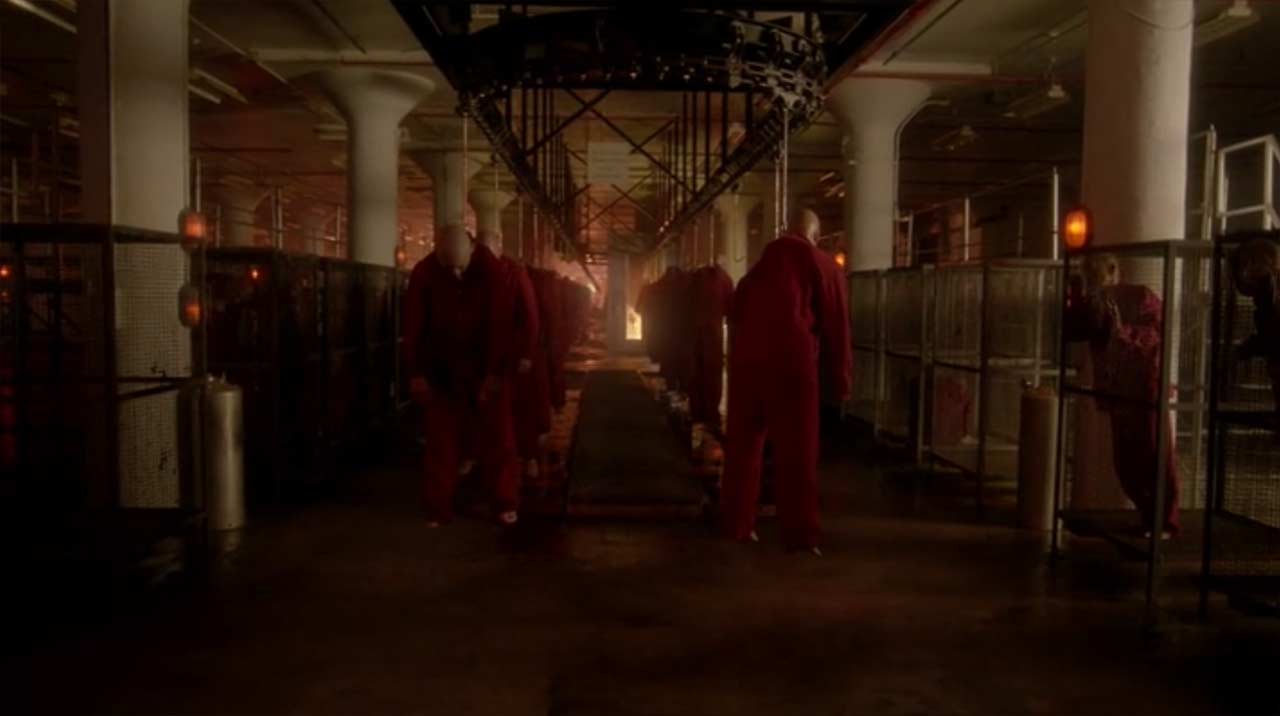 Naja. Die Konzentration auf einzelne Handlungsstränge hat an sich geholfen, dennoch wäre es so langsam mal wieder gut, ein bisschen Setrakian zu sehen zu bekommen. Dazu wirkt die Gus-Story noch immer recht beiläufig und abgekapselt vom Rest. Spannend dürfte am ehesten noch sein, was jetzt mit Dutch passiert.
Ich klinke mich aber erstmal raus aus den wöchentlichen Reviews, glaube ich. Dafür gibt es die Serie mittlerweile zu wenig her und andere haben in meiner persönlichen Guckliste deutlich höhere Priorität. Es scheint auch allgemein nicht mehr allzu viele Leute unter euch zu geben, die die Serie noch weiter schauen (was nicht wirklich überraschend ist). Vielleicht gibt es ja noch ein Staffel- bzw. Serienabschließendes Gesamtreview, mal schauen.
Aber hey:
"Don't worry, everything's gonna be fine."
Bilder: FX