Nach dem emotionalen Ende der letzten Folge schließen die Showrunner von "The Walking Dead" die 9. Staffel mit einem Wetterphänomen ab. Man kennt das ja: Wenn einem nichts mehr einfällt, ist das Wetter immer so das letzte Thema, über das noch alle irgendwie sprechen können. Mehr als Smalltalk-Niveau kommt beim Staffelfinale dann leider auch nicht rüber. Der Schneesturm weicht genauso schnell, wie er gekommen ist, und dient eigentlich nur dem Zweck, mal einen etwas anderen Auslöser für Spannung reinzubringen – das Spin-Off "Fear the Walking Dead" lässt grüßen.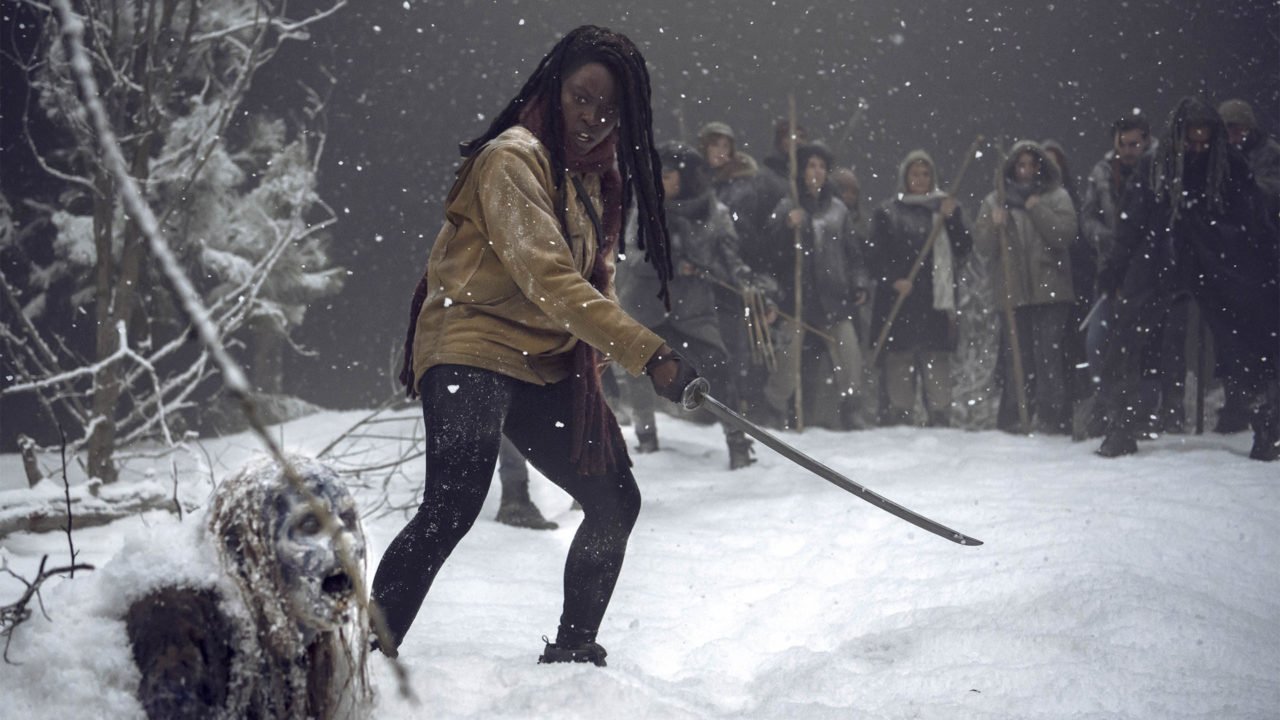 Zu Beginn reibt man sich erst einmal verwundert die Augen, dass die Einwohner des Königreichs eben selbiges verlassen. Man sieht eine heruntergekommene Stadt, über der ein paar Schneeflocken wirbeln. Offensichtlich sind ein paar Wochen oder Monate vergangen seit den Ereignissen von Folge 15. Warum man den erneuten Zeitsprung macht, wird nicht so richtig klar; offensichtlich kann es nur daran liegen, den plötzlichen Wetterumschwung zu erklären. Leider fehlen da auch irgendwie ziemlich viele Informationen – ich hätte zum Beispiel gerne gesehen, wie sich alle mit der neuen Situation arrangieren, wie und warum das Königreich verfallen ist und wie es mit Negan weitergegangen ist.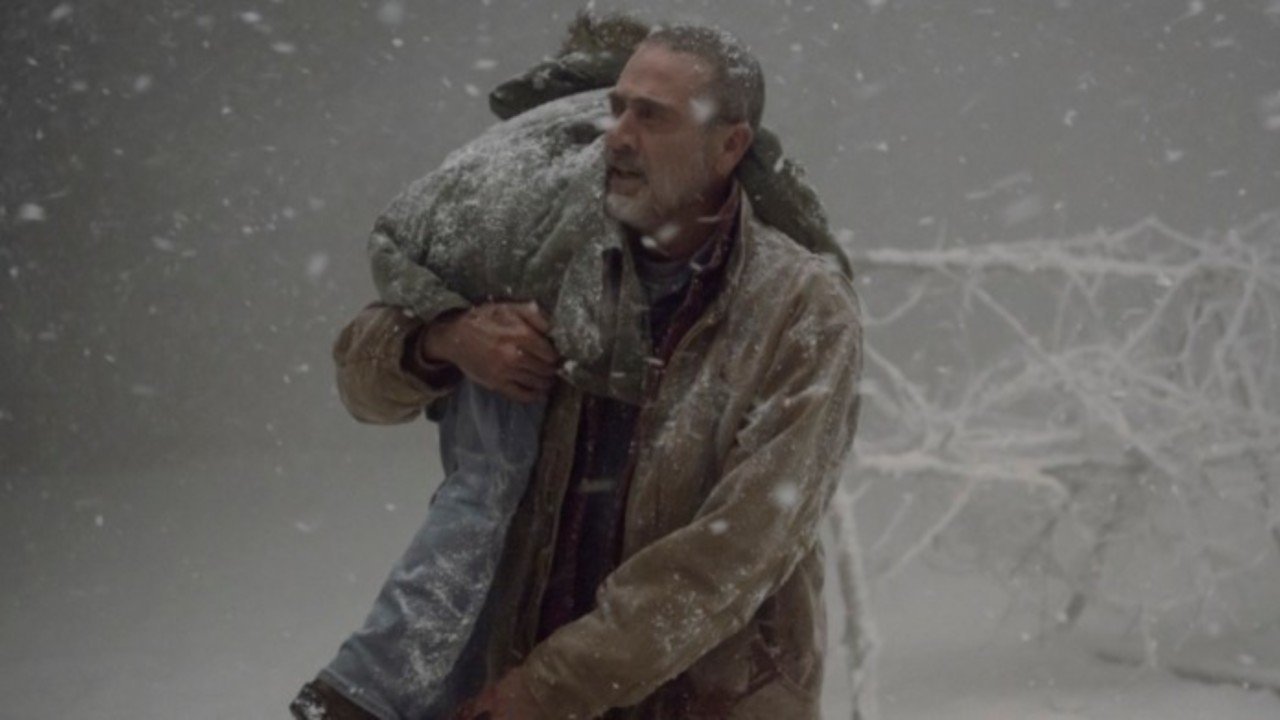 Den bekommen wir immerhin zur Mitte der Folge präsentiert – direkt auch das Highlight der Folge für mich, weil er als Charakter immer noch einzigartig ist. Er wird mehr und mehr in die Gruppe integriert, gerade nach seiner in typischer TWD-Manier mies eingefädelten Rettungsaktion mit Judith. Dass dies Michonne gleich zu einem munteren Pläuschchen mit Negan einlädt, verwundert dann doch auch – wie übrigens auch die Tatsache, dass zum Ende der Folge der Spuk mit dem Schneesturm schon wieder vorbei ist.
Apropos Schneesturm: Da greifen die Requisiteure leider mal wieder in die unterste Schublade und lassen munter Kunstschnee rieseln. Damit's dramatischer wirkt, darf auch die Kamera ein bisschen wackeln und einen Schmierfilm-Filter bekommen. Die Flussüberquerung der Königreich-Einwohner wird dann doch nicht offensichtlich mit einem Wassereinbruch auf die Spitze getrieben, dafür tauchen aber plötzlich überall Walker aus dem Boden auf und greifen durch den Kunstschnee Richtung Protagonisten. Merkwürdig auch, dass diese einfach so aufstehen können, derweil an anderen Stellen die Walker festgefroren in der Gegend stehen – passt auch nicht zusammen. Dafür bekommen wir hier mieseste Studio-Atmosphäre präsentiert – einer Serie aus der heutigen Zeit eigentlich unwürdig.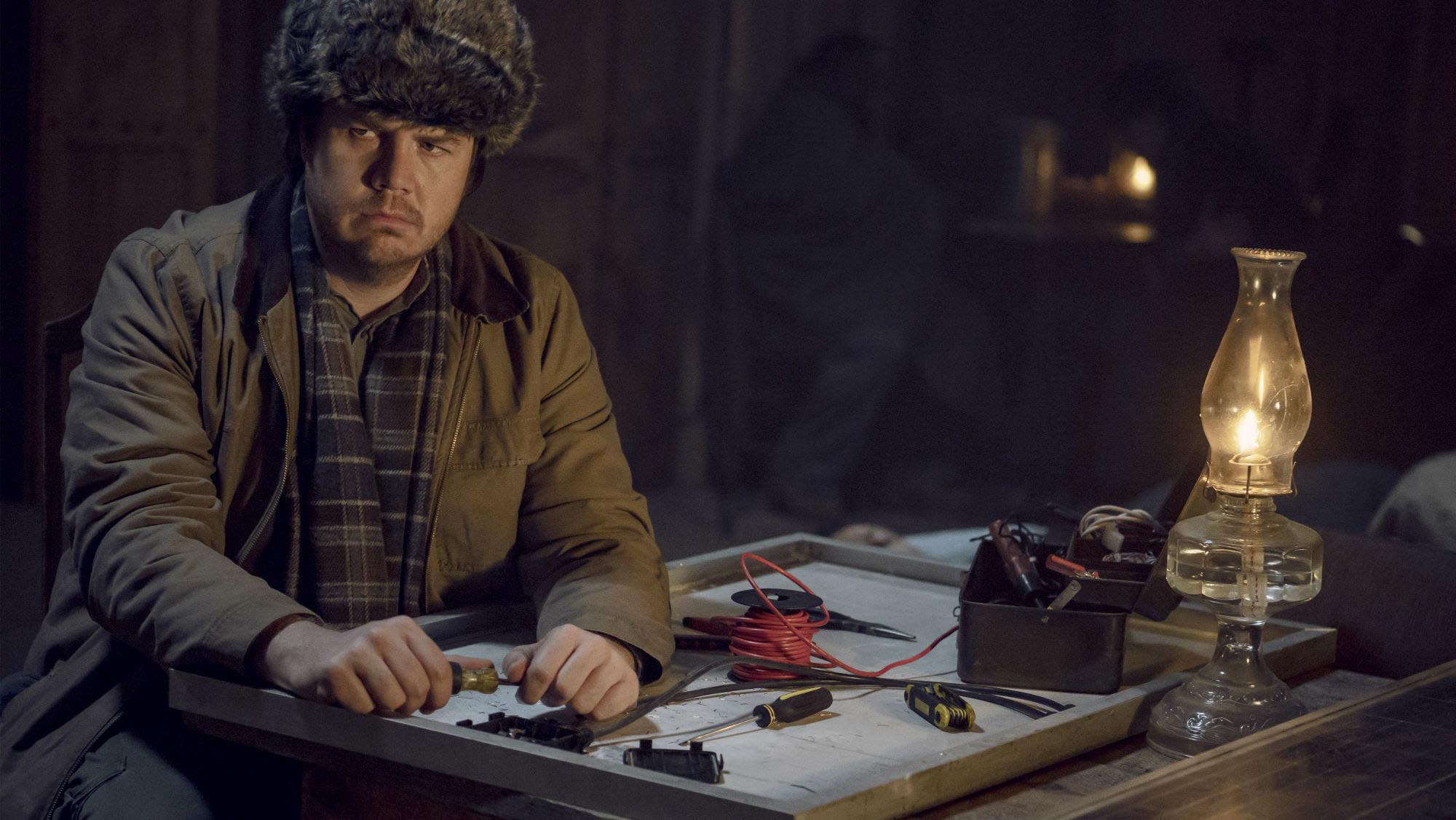 Am Ende geht dann alles ganz schnell, den einen Abend sind alle in Hilltop, am nächsten Tag scheint dann schon Schneeball-Zeit in Alexandria zu sein – passt leider auch alles nicht so richtig zusammen. Welcher Cliffhanger bleibt da noch zum Ausgang der Staffel, fragt man sich – und klar, das haben sich die meisten Zuschauer auch schon gedacht: Es ist das Funkgerät, das plötzlich neue Stimmen einfängt.
Bilder: amc
The Walking Dead Staffel 9 – ein kurzer Rückblick
Damit endet eine Staffel von "The Walking Dead", die stark begonnen hat, im Endspurt dann aber auch stark nachgelassen hat. Schade eigentlich (sagen wir das nicht schon zu jedem Finish seit 2, 3 Staffeln?), die Truppe um Angela Kang hatte der dahinsiechenden Serie wieder neues Leben eingehaucht und für absolut unterhaltsame Folgen gesorgt. Aber gerade der diffuse und konfuse Abgang macht einen jetzt schon stutzig. Wie soll's jetzt weitergehen? In der Staffel wurde immerhin personell ordentlich aufgeräumt, Carl, Rick, Jesus, Tara und einige andere wurden entsorgt und haben Platz für Neues geschaffen. Wieso die "Whisperer" auf einmal erscheinen und eine Bedrohung sind, ist meiner Meinung nach nicht so ganz sorgfältig herausgearbeitet geworden. Nur der Funkspruch am Ende verbreitet jetzt noch einen Funken Hoffnung, dass Staffel 10 dann nochmal besser wird. Ich persönlich glaube ja, dass das Thema einfach durch ist – man sollte TWD und FTWD vereinen und die Filme um Rick nochmal nutzen, um dem Gesamtthema eine finale Stoßrichtung zu geben: das endgültige Ende der Welt oder die Rettung der Menschheit.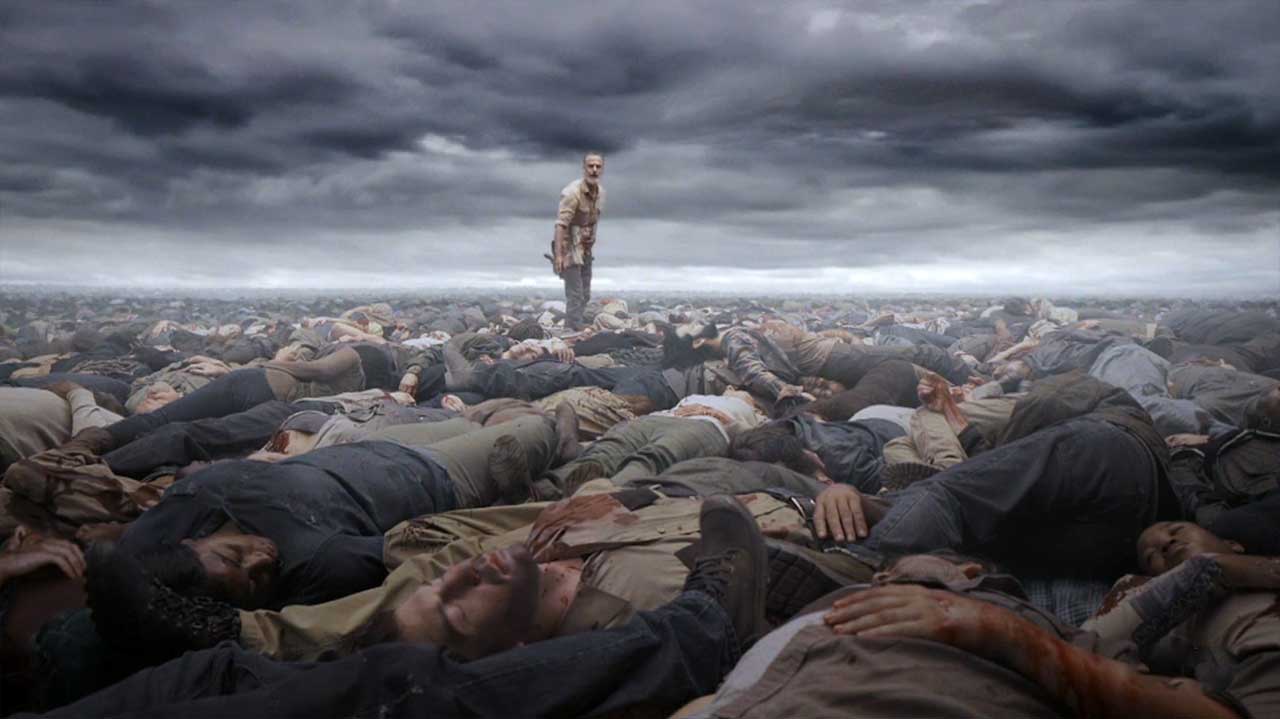 -->