Mit dem Animationsfilm "Teenage Mutant Ninja Turtles: Mutant Mayhem" feierten die vier mutierten Kampfschildkröten kürzlich ein kleines Revival auf der Kinoleinwand. Dass die nach populären Renaissance-Künstlern benannten Helden fast 40 Jahre nach ihrem ersten Auftritt in einem Comic von Kevin Eastman und Peter Laird immer noch aktuell sind, ist nicht zuletzt der 1987 gestarteten Zeichentrickserie zu verdanken. In insgesamt 193 Episoden in 10 Staffeln wurde die Welt der Mutanten einem jungen Publikum näher gebracht. Doch kann die Pilotfolge, die hierzulande im Sommer 1990 ausgestrahlt wurde, heutigen Sehgewohnheiten noch standhalten?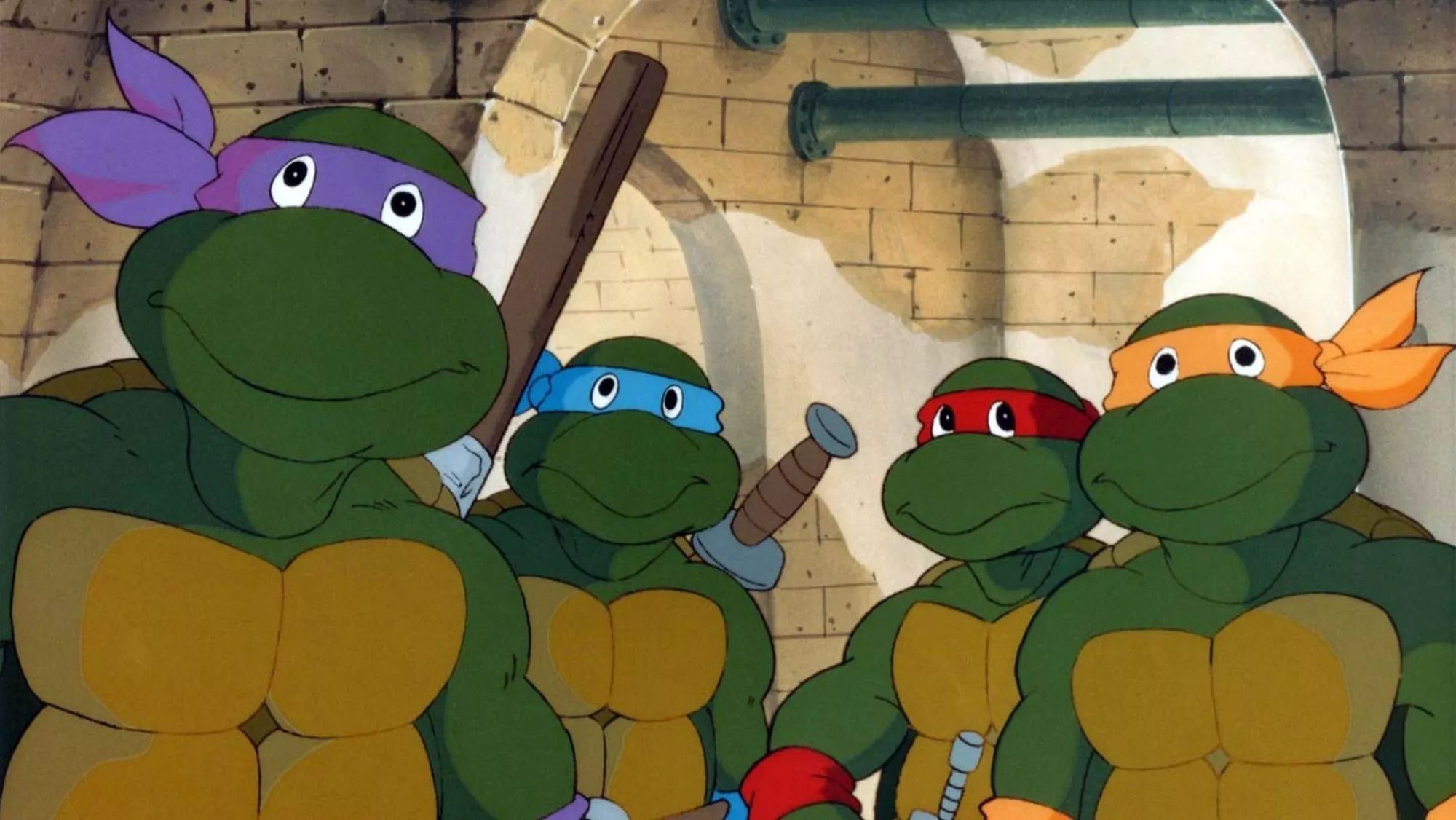 Der düstere Comic ist eine Parodie auf die brutalen Marvel-Comics der damaligen Zeit, insbesondere auf Daredevil. Für eine kinderfreundliche Adaption wurde der Stoff etwas aufgehellt und das gelingt den Macher:innen überraschend gut. Die erste Folge enthält alles, was man sich von einer Pilotfolge wünschen kann: Eine Einführung in die wichtigsten Charaktere, eine mysteriöse Entstehungsgeschichte und eine erste echte Bedrohung in Form des berüchtigten Foot Clans. In New York sorgt eine Diebesbande für Aufsehen, die in Tech-Firmen einbricht. Die Reporterin April O'Neil geht der Sache nach und stößt bald auf die seltsamen Ganoven. Darunter sind auch die späteren Bösewichte Rocksteady und Bebop, die hier noch in menschlicher Gestalt auftreten. Wie aus dem Nichts tauchen die vier kampferprobten Ninjas auf, um April zu retten. Sie wird kurzerhand in das Versteck der Turtles, die Kanalisation, verschleppt, wo ihr die Ratte Splinter von der Mutation und seinem Erzfeind Hamato Yoshi, besser bekannt als Shredder, erzählt.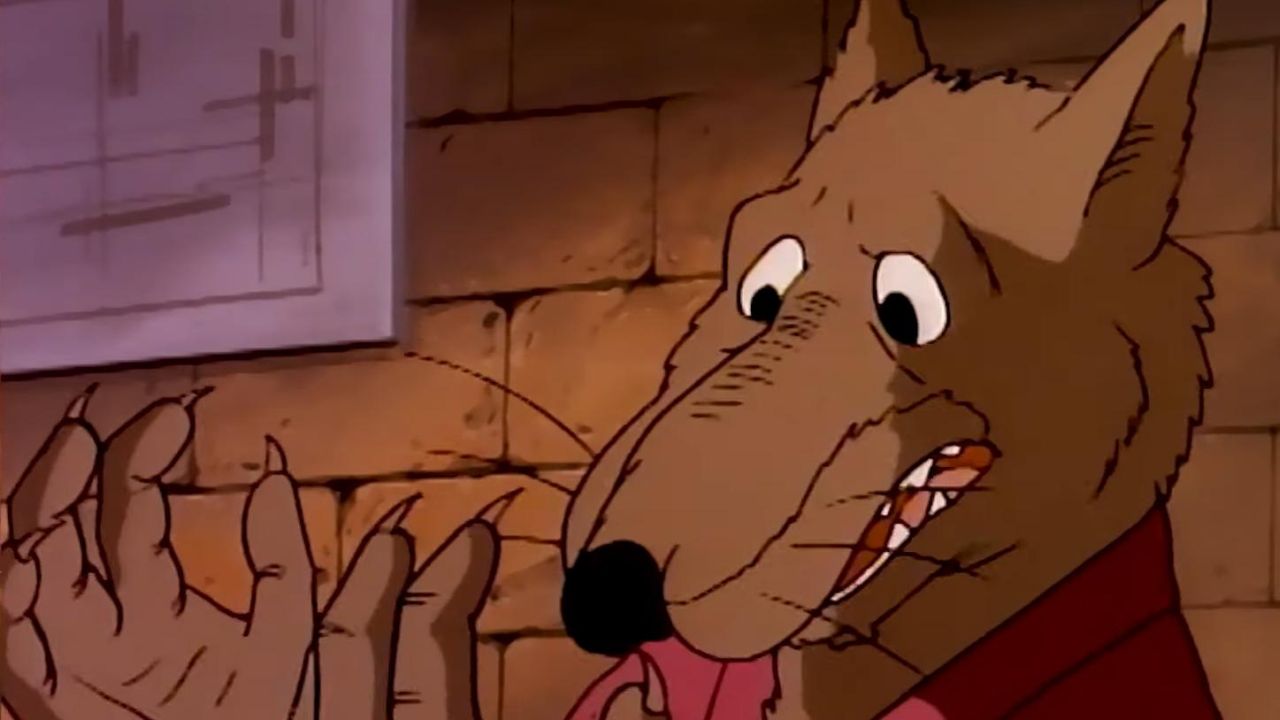 Die erste Episode hält sich nicht lange mit Belanglosigkeiten auf und bietet rasante Action, auch wenn die Tricktechnik etwas in die Jahre gekommen ist. Schon der erste Auftritt, wenn die Turtles aus der Dunkelheit der Kanalisation auftauchen, ist beeindruckend und erinnert ein wenig an Batman. Auch der Humor kommt nicht zu kurz.
"We Turtles don't know the meaning of the word defeat." – Leonardo
"That's right, we never bothered to look it up in the dictionary." – Michelangelo
Die typischen Charaktereigenschaften der Turtles sind bereits nach der ersten Episode klar erkennbar. Donatello ist der clevere Tüftler, Michelangelo der Komiker, Raphael der Draufgänger und Leonardo der besonnene Anführer. Und dann ist da natürlich noch der tolle Titelsong, der mir heute noch in den Ohren klingt und einen sofort in seinen Bann zieht.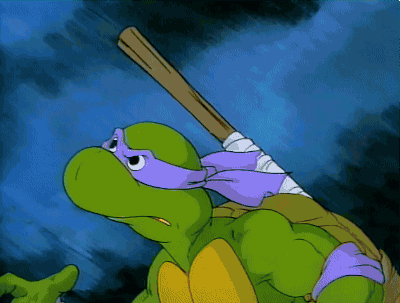 Die Serie war prägend für alle weiteren Inkarnationen, die das erfolgreiche Franchise nach sich zog. Im Jahr 2003, sieben Jahre nach der Ausstrahlung der letzten Folge, erschien mit "Teenage Mutant Ninja Turtles" eine neue Version, die es immerhin auf sieben Staffeln brachte. 2012 folgte mit großem Erfolg eine gleichnamige Animationsserie und zuletzt sorgte auch "Der Aufstieg der Teenage Mutant Ninja Turtles" für kurzweiligen Turtle-Spaß.
Fazit
Hier wurde der Grundstein für das bis heute erfolgreiche Franchise gelegt. Mit sympathischen Charakteren, jeder Menge Action und einer gehörigen Portion Humor funktioniert das bis heute noch.

"Teenage Mutant Hero Turtles" ist derzeit auf dem offiziellen YouTube-Kanal abrufbar. Hier ist die komplette erste Staffel mit fünf Episoden zu sehen:

Bilder: CBS

-->