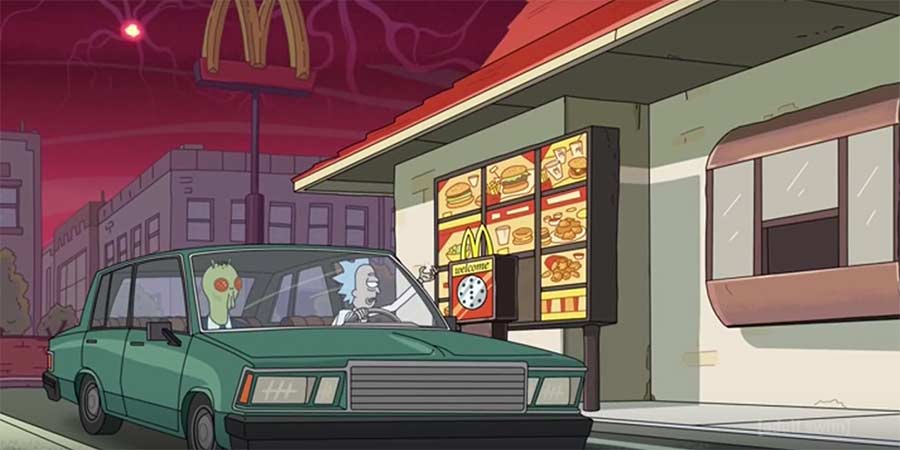 Wie ihr in der Aprilscherz-S03E01-Episode sehen könnt, dreht sich im "Rick and Morty"-Universum aktuell alles um eine Sauce. Genauer gesagt die "Szechuan Sauce", die 1998 im Zuge des Disney-Films "Mulan" in den McDonald's-Filialen dieser Welt ausgegeben wurde. Vermutlich haben 99 Prozent der Menschheit sie gar nicht soo geil gefunden und mittlerweile vergessen, bis der durchgeknallte Wissenschafts-Opa Rick sich inbrünstig für sie eingesetzt hat:
"I'm driven by finding that McNugget sauce. I want that 'Mulan' McNugget Sauce. … That's my series arc, Morty. If it takes nine seasons, I want that McNugget Szechuan sauce."
Das (Internet)Volk spielte direkt verrückt und McDonald's ist gar auf den kleinen Hype-Zug aufgesprungen. Online-Petition, Meme-Witzchen, Nostalgie-Geschichten – und das Unter-Druck-Setzen eines Fast Food-Giganten.
I'll see what I can do

— Chef Mike Haracz 🍔🥓🥩🍕🌮 (@Mike_Haracz) April 3, 2017
Würde ja auch irgendwie passen. Für McD ist das ein gefundendes Aufmerksamkeitsfressen, dazu soll im November kommenden Jahres eine Live Action-Version von "Mulan" in die Kinos kommen. Wenn das keine Steilvorlage ist (auch wenn der Hype bis dahin vermutlich abgeflaut ist).
Auch "Binging with Babish" war schnell am Start und hat bereits ein Nachkoch-Video online gestellt, das gerade auf YouTube trendet:
"I was 9 when Szechuan sauce graced sauce pumps across the nation, so naturally, I can't remember at all what it tastes like. But with the help of some actual Szechuan sauce (like, the stuff from Sichuan), a Redditor's diligent recreation, a fast-food-secret: mixing things together in different ways and repackaging it, we might just come close!"
-->