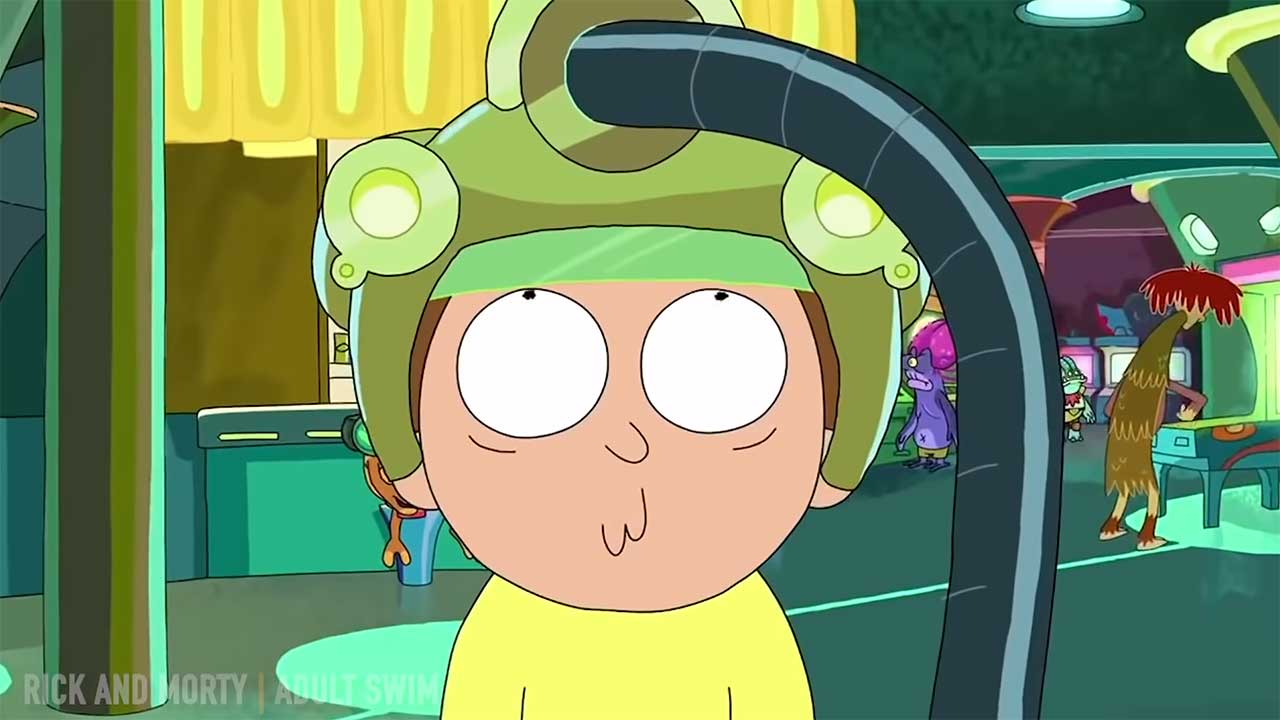 Uff, was für eine Überschrift. Die alleine dürfte einige Low-IQs davon abgehalten haben, diesen Beitrag überhaupt anzuklicken. Wobei, die mögen "Rick and Morty" ja eh nicht, bzw. können die superschlauen Witze und wissenschaftlichen Anspielungen gar nicht alle verstehen und somit die Großartigkeit der Serie gar nicht vollends begreifen! Diese bewusst überspitzte Meinung ist nicht meine, aber dennoch eine recht weit greifende in der Allgemeinheit. So sehr ich die Serie auch liebe, so sehr habe ich einige Entwicklungen um die vergangene dritte Staffel nicht so wirklich gemocht. Toxische Hardcore-Fans, die meinen, sie wären etwas Besseres und alle, die den eigenen Geschmack nicht teilen, sind halt einfach zu blöd. Das klingt ein bisschen nach der "Argumentations-Strategie" eines amtierenden US-Präsidenten. Wollen wir uns wirklich auf das Niveau begeben…?!
Screen Rant hat jüngst ein Video mit dem Titel "You Need A Very High IQ To Understand Rick And Morty" veröffentlicht, der natürlich auch wieder die Lager, Gemüter und Internet-Kommentare spalten dürfte. Im Video wird aber ganz gut darauf eingegangen, was sich durch die enorme Vermainstreaming und den Über-Hype ab Staffel 3 so verändert und intensiviert hat. Neben einer (zugegebenermaßen wirklich einzelnen, eher auf wenige Aspekte bezogenen und ohne empirische Belegzahlen aufgebrachten) wissenschaftlichen Meinung zur These, dass man "Rick and Morty" nur mit hoher Intelligenz wirklich vollends verarbeiten und wertzuschätzen weiß, gibt es noch ein paar interessante Hintergrund-Informationen zur Entstehung der Serie und die Laufbahnen von Dan Harmon und Justin Roiland. Aber genug der viel zu vielen und langen Worte in verschachtelten Sätzen – wer liest heutzutage denn überhaupt noch?!
"Rick and Morty is coming back for a new season, and fans are getting pumped. Rick Sanchez, Morty Smith, Beth, Jerry and Summer all had a massive cultural impact in recent years. In fact, season 3 of Adult Swim's Rick and Morty… kind of drove some fans insane, to the point of being a teeny-tiny bit toxic. So what is it about Dan Harmon and Justin Roiland's show that's connecting with people so deeply that it made them react like this? In this video, we're going to take a look at just that. What exactly are Dan Harmon and Justin Roiland bringing to the table with Rick and Morty that has created such a massively popular cultural phenomenon?"
Passend zur IQ-Diskussion und die erwähnte hohe Meme-Basis, die die Serie mittlerweile erreicht hat, kann ich euch noch dieses Video-Interview mit Justin Roiland zum Thema empfehlen.
Die vierte Staffel "Rick and Morty" wird ab 29. November 2019 zunächst auf dem US-Sender [adult swim] zu sehen sein. Eine Weile später dürfte sie wie die vorherigen Staffeln ihren Weg auf die deutsche Streaming-Liste bei Netflix finden. Eine erste Sneak Peak-Szene aus der neuen Season hatten wir hier bereits.