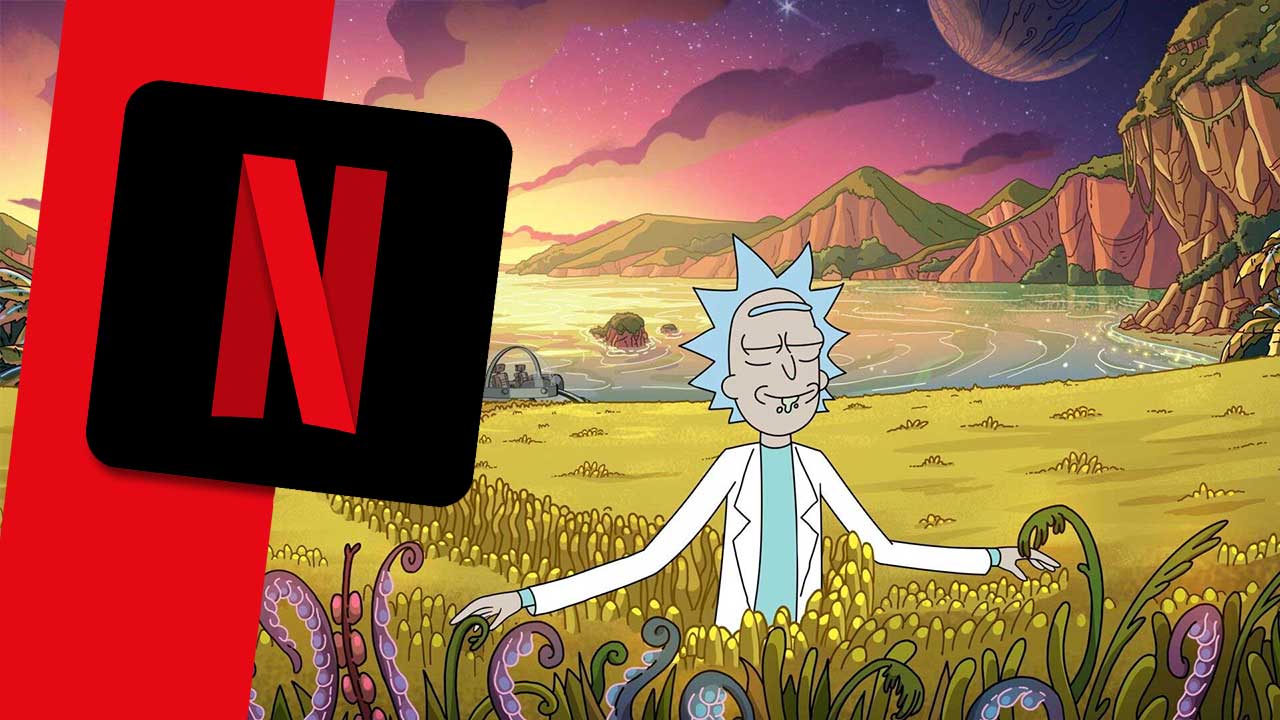 Endlich ist es raus, wann die vierte Staffel "Rick and Morty" bei Netflix landen wird. Bereits ab Dienstag, dem 16. Juni sollen alle zehn Folgen der neuen Season dort zu sehen sein. "Bereits", weil die aktuell laufende Staffel erst am 31. Mai in den USA auf Adult Swim sein Finale feiern wird und es bei den ersten Staffeln immer deutlich länger gedauert hat, bis die Staffeln dann auch zum Streaming-Anbieter gewandert sind. Das fühlt sich dieses Mal dennoch lange an, weil der Staffelstart so weit zurückliegt. Bereits im November 2019 lief die erste Folge, nach insgesamt fünf Episoden kam die Midseason-Pause und erst seit 3. Mai laufen "The Other Five". Erneut auch bei uns, wenn auch bisher nur im Pay-TV über Sky beziehungsweise TNT Comedy. Jetzt werden also auch die Netflix-Jünger in den Genuss der neuen Folgen kommen.
Direkt mit deutschem Ton?
Spannend dürfte noch die Synchronisation werden. Die ersten fünf Episoden laufen bereits seit Januar auf Deutsch bei TNT Comedy, für die neuen neuen Folgen hat man bislang lediglich verzögert zur Erstausstrahlung deutsche Untertitel bereitgestellt. Die Tonspur soll "später" folgen. Ob der 16. Juni dafür reicht, ist aufgrund der aktuellen Verhältnisse rund um durch die Coronavirus-Pandemie erfolgten Verzögerungen nur zu mutmaßen.
"Rick and Morty" Staffel 4 Episoden-Reviews
Fest steht dagegen, dass man sich mal wieder auf verdammt gute und vor allem durchgeknallte Unterhaltung freuen kann! Auch wenn einige Folgen es ein bisschen mit der Übertreibung übertreiben und hauptsächlich auf möglichst schnell abfolgende Eindrücke setzen, ist mein Gesamtbild bislang positiver als bei der teils durchhängenden dritten Staffel, auch wenn DIE Überfolge noch fehlt. Aber die aktuell gelaufene achte Episode ist schon ziemlich genial gemacht und oldschool "Rick and Morty". Hier mal eine Liste aller zehn Folgen und die bislang von mir in viel zu früher Montagsmüdigkeit verfasster Reviews dazu.
Episodenliste
Rick and Morty
S04E01
– "Edge of Tomorty: Rick Die Rickpeat" (
Review
)
Rick and Morty
S04E02
– "The Old Man and the Seat" (
Review
)
Rick and Morty
S04E03
– "One Crew over the Crewcoo's Morty" (
Review
)
Rick and Morty
S04E04
– "Claw and Hoarder: Special Ricktim's Morty" (
Review
)
Rick and Morty
S04E05
– "Rattlestar Ricklactica" (
Review
)
Rick and Morty
S04E06
– "Never Ricking Morty" (
Review
)
Rick and Morty
S04E07
– "Promortyus" (
Review
)
Rick and Morty
S04E08
– "The Vat of Acid Episode" (
Review
)
Rick and Morty
S04E09
– "Childrick of Mort" (
Review
)
Rick and Morty
S04E10
– "Star Mort Rickturn of the Jerri" (
Review
)
via: moviepilot | Bild: (C) 2019 THE CARTOON NETWORK., INC. A WARNERMEDIA COMPANY. ALL RIGHTS RESERVED. Netflix.