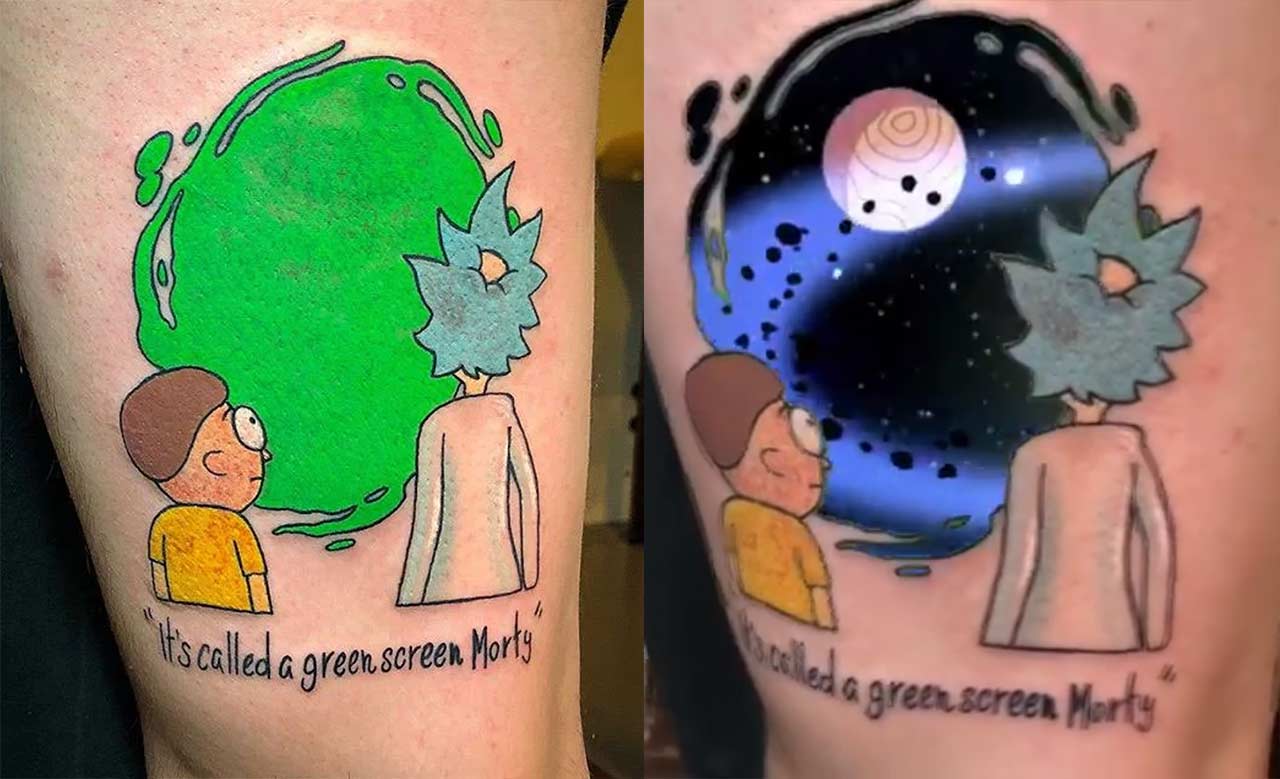 Falls ihr neben der ersten Vorab-Szene noch Inspiration für den nahenden Start der vierten Staffel "Rick and Morty" braucht, ist Tattoo Artist (Roy) Lee Rowlett genau der Richtige für euch! Der Tintenstecher hat bereits einige skurrile und besondere Werke unter die Haut seiner Kundschaft gebracht, aber das Stück hier dürfte auch darunter noch eines der originellsten sein. Ein Kunde wollte nämlich ein Portal-Motiv, das als Green Screen fungiert. So kann man – so man einen Computer zur Hand hat – in allerlei Dimensionen schauen.
"Did a green screen tattoo tonight 😂😂"
Die ersten drei Staffeln "Rick and Morty" könnt ihr bis zur Fortsetzung im November noch wunderbar über Netflix anschauen. Sei es, um aufzuholen oder nochmal alles in einem Rerun anzuschauen.
via: twistedsifter