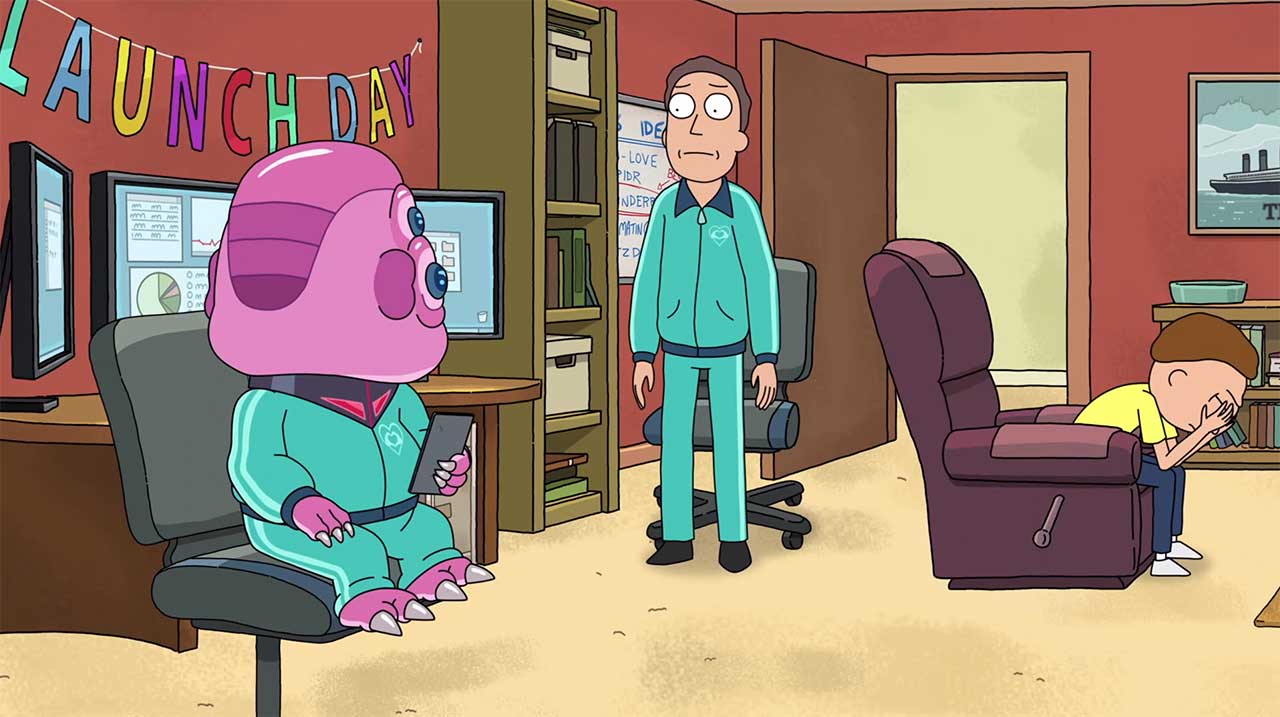 Jetzt kommt endlich Schwung in die Sache! Nachdem im Mai angekündigt worden war, dass die vierte Staffel "Rick and Morty" im November startet, gab es kurz darauf noch ein schniekes, pixeliges Promo-Video, wo ich noch dachte, dass jetzt regelmäßig lauter verquerer "Rick and Morty"-Kram rauskommen würde. Aber nein, so viel war da – zumindest von offizieller Seite her – nicht. Bis jetzt.
Für "Rick and Morty"-Verhältnisse recht unklassischer Weise hat man den klassischen Weg gewählt und einfach eine kurze Szene aus der kommenden Staffel veröffentlicht. Ich erhoffe mir da noch eine Finte, dass das gar keine echte Szene ist, sondern nur eine kommende App zur Serie bewerben soll. Aber vermutlich erhoffe ich mir da etwas viel. Aber wie dem auch sei: Es gibt neues "Rick and Morty"-Bewegtbildmaterial und das sollte über allem stehen. Von daher: Film ab!
"*Ominous beeping noise* FIRST LOOK AT RICK AND MORTY SEASON 4 *Ominous beeping noise*"
Die ersten drei Staffeln von "Rick and Morty" sind allesamt bei Netflix verfügbar, so dass einem Rerun eigentlich nichts im Wege steht. Richtig? Richtig!