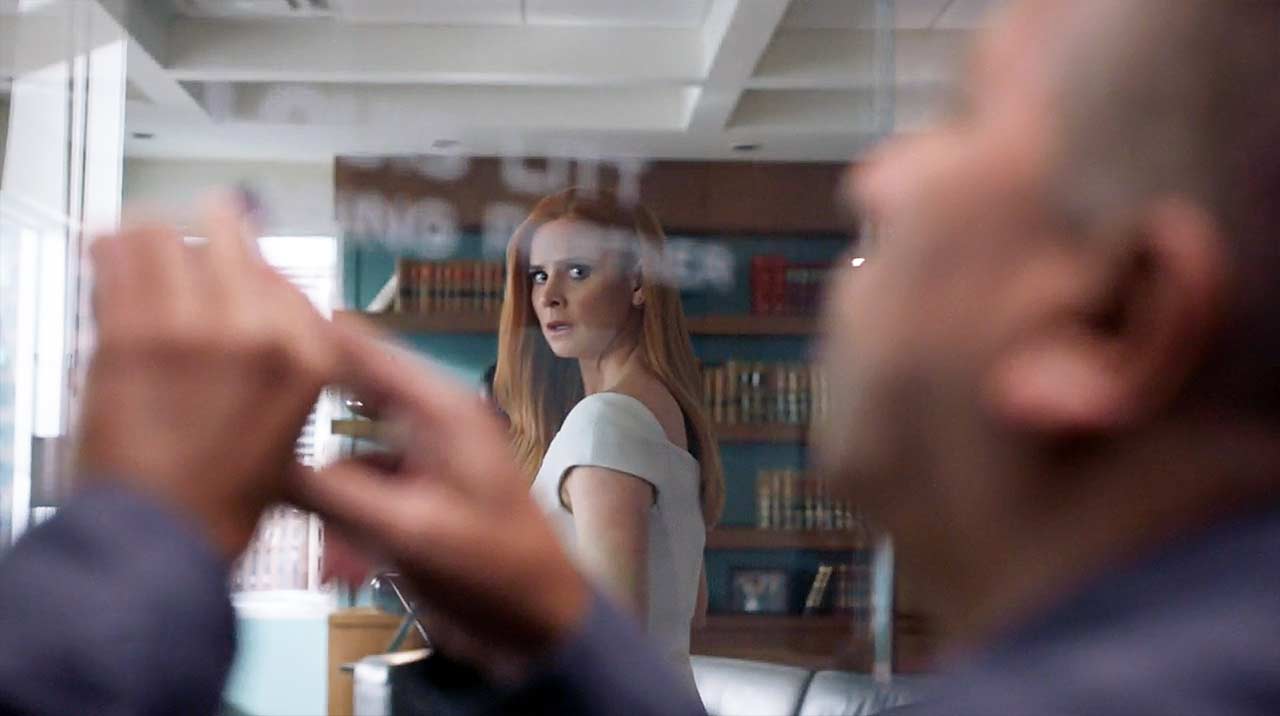 Eine seltsame Folge "Suits" hat uns diese Woche ereilt, in der die zu Beginn der Staffel recht radikal eingeführte Haupthandlung eher pausiert hat, um Charaktere zu zeichnen, Priorisierungen zu klären und uns ein paar neue Erkenntnisse zu liefern. Viel Klein-Klein, das wenigstens mal ohne utopische Lichtgeschwindigkeits-Twist-Wechsel daher kommt.
Zum Beispiel lernen wir, dass Harvey (wirklich nur hin und wieder!) "Oprah" schaut, aber Don Quichotte nicht kennt, Donna eine ältere Schwester hat, und dass da doch tatsächlich Anwälte in der Anwaltsserie zugegen sind. Das meint man ja hin und wieder zu vergessen, so souverän sie im Gericht agieren, aber in der nächsten Szene gefühlt noch nie einen Paragraphen gesehen haben. Doch jetzt erinnern sich einige Figuren doch tatsächlich an ihren Beruf, sehr schön!
"You're a lawyer? I thought all you did was sash into a room, tell someone, you got 'em and make them do what you want?!" (Alex)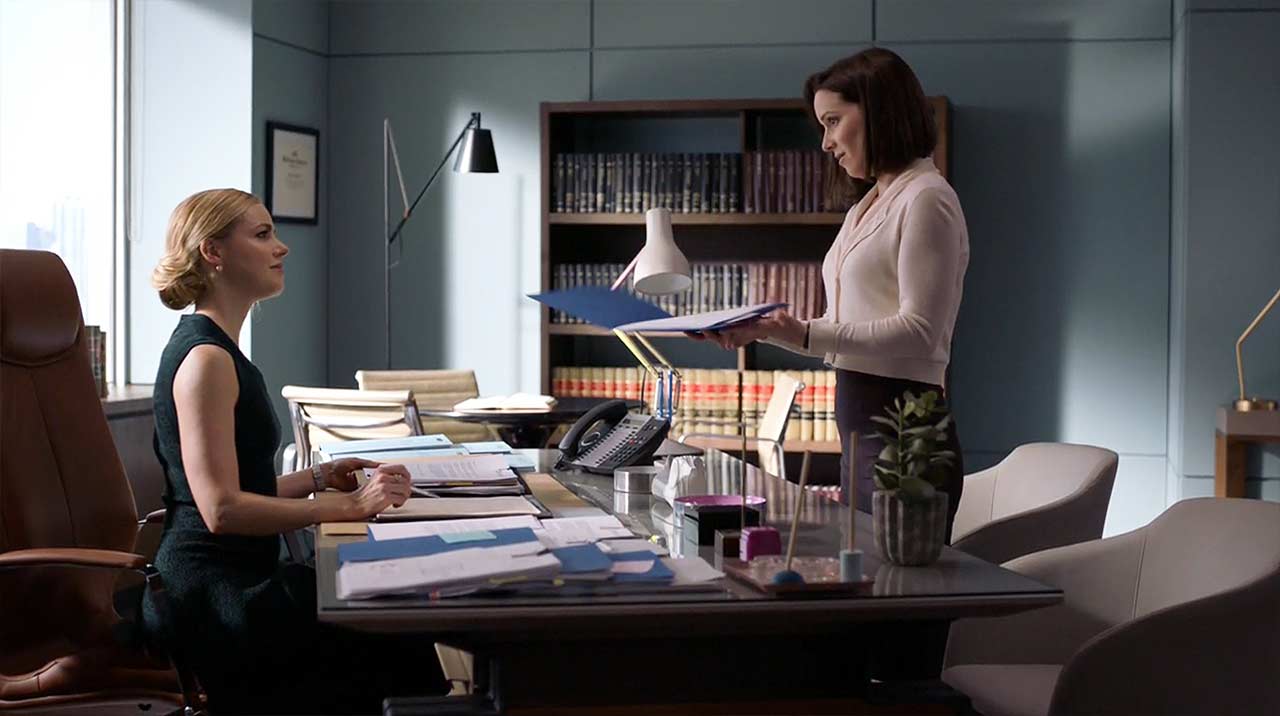 Noch keine richtige Anwältin, sondern Anwaltsgehilfin ist Susan (ihr wisst schon, die vorlaute Laberbacke). Die scheint sich doch tatsächlich als reguläre Nebendarstellerin aufzuspielen. Das finde ich an sich gut – außer, dass sie nervig bis erpresserisch ist. Doch statt haushohem Rauswurf setzt es eine Lektion. Hier bleibt abzuwarten, ob das Intermezzo eher die Figur der Katrina und ihre Entwicklung detaillierter zeichnen sollte, oder mehr von ihr folgt. Viel Zeit für die ganz große Laufbahn bleibt ja eh nicht mehr.
"I'm sorry, say that again!? Because me ears are a little clogged with rage…" (Louis)
Roibus-Tee statt haarloser Katze gibt es diese Woche für Louis. Ach, und ein Job-Angebot als Richter. Mir wurde dieser plötzlich hergekramte Traumberuf etwas überraschend aufgetischt und vor allem noch schneller (in üblich Tendenzen wechselnder Louis-Impulsivität) abgehandelt. Aber Louis' Richtertraum? Ein wahrer Traum! Also, auch für uns Zuschauer. Viel gesprochener Blödsinn und vor allem die zwölfköpfige "Harvey-Jury" habe ich sehr gefeiert.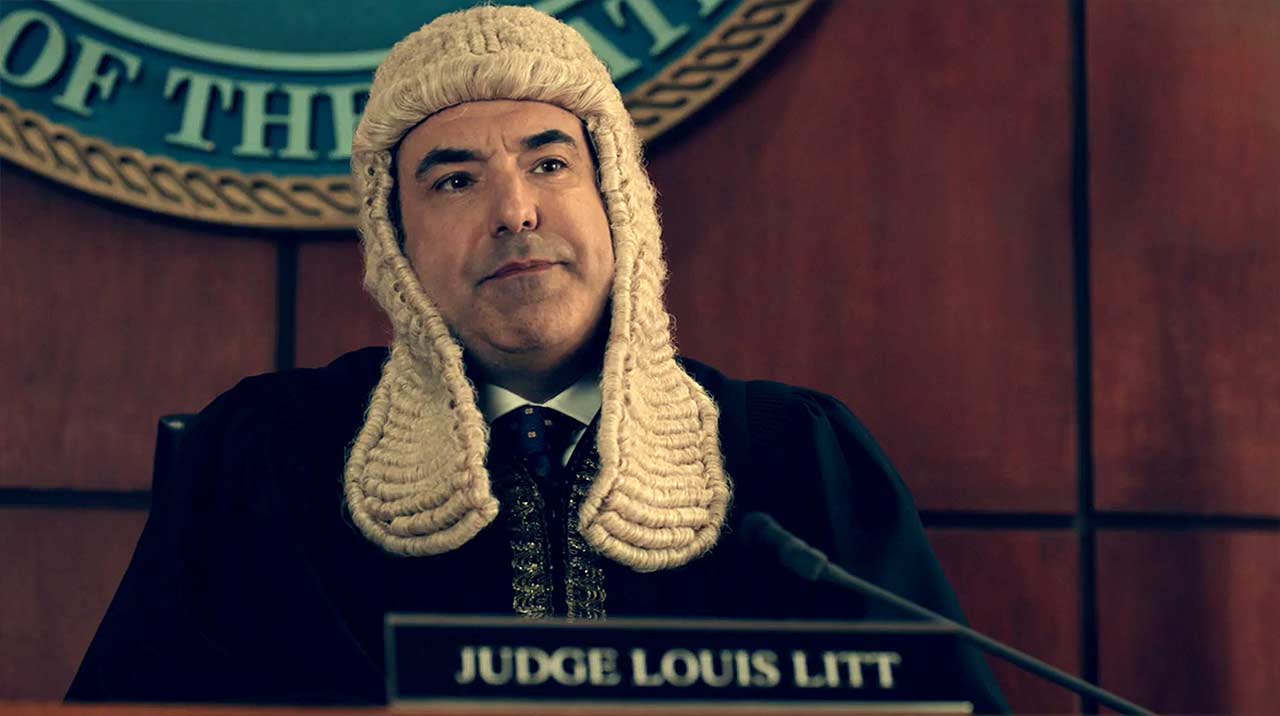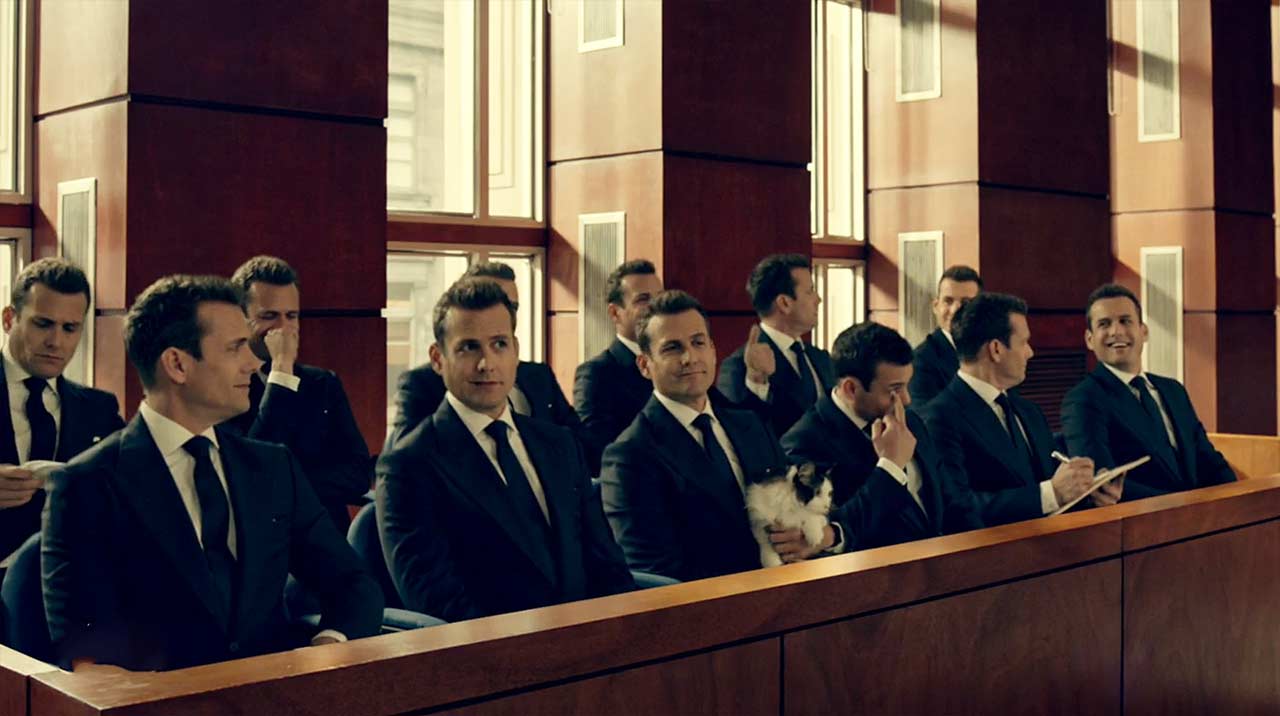 Aber da wäre ja noch "Special Master" Fay, fasst vergessen. Die wird mal wieder rigoros ihren Job machend gezeigt und von allen Seiten in ein möglichst schlechtes Licht gerückt. Aus einem Interims-Gefallen bei Donna wird derbes Herunterdrücken, dann heißt es, sie stehle Gretchen – schade, dass man Sekretärinnen nicht klonen kann.
"I'll be watching you." – "Enjoy the show!" (Fay & Harvey)
Bei ihrer Konfrontation mit Harvey habe ich mich mal wieder gefragt, wie ungenau Spitzen-Anwälte doch arbeiten dürfen, hat er anscheinend im Anruf-Auszug nicht erkennen können, ob es sich nun um einen ausgehenden oder eingehenden Anruf gehandelt hat. Und als Harvey zum hereinschneienden Louis "jetzt ist gerade schlecht" sagte, dachte ich, dass das aktuell zur Standard-Gesprächseröffnung der Serie geworden ist – und Louis spricht genau meine Gedanken aus.
Dann doch lieber von der Arbeit ablenken. Wie wäre es mit Büchern, nassem Wasser oder "Dirty Dancing"?
"Louis, […] tonight, you are the most important woman in the room!" (Donna)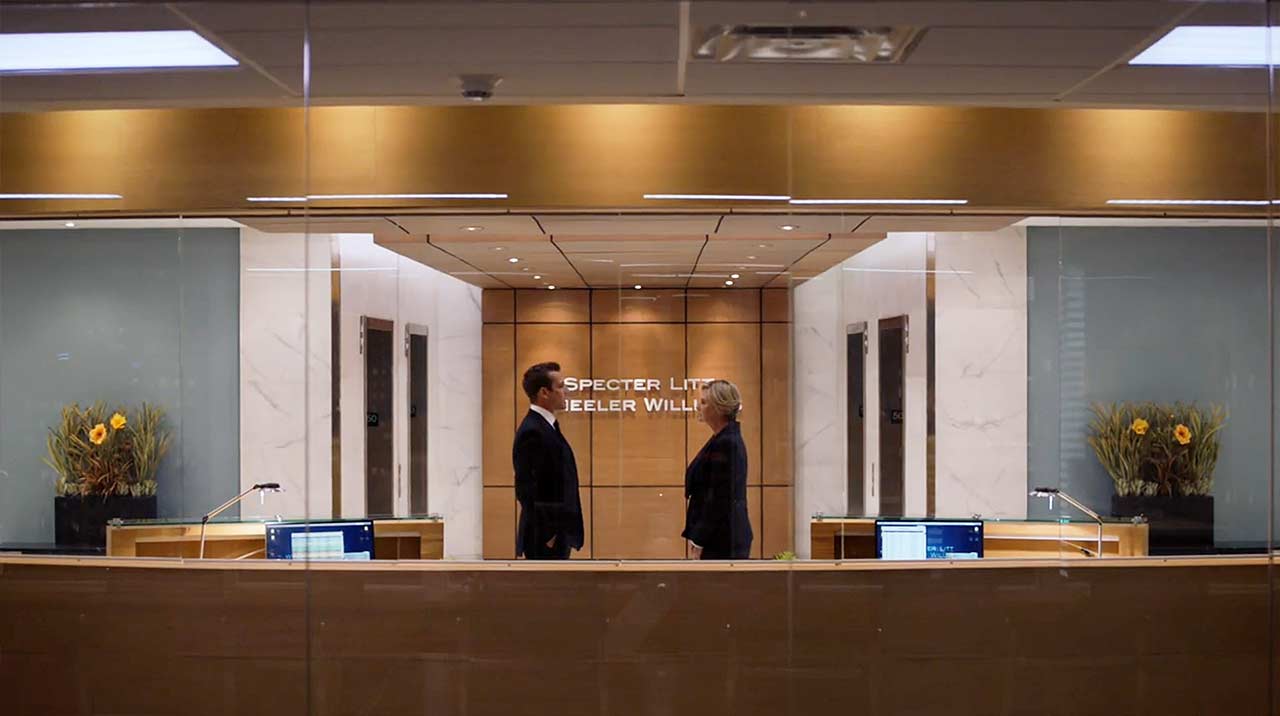 Naja. Vieles war doch recht unkonkret wirkendes Kleingeplänkel, das letztlich dazu dienen sollte, die Figuren ein bisschen weiter zu entwickeln. Vor allem bei Louis wurde mal wieder das alte Ferundschafts-Thema aufgewärmt und bei Sam gab es ein großes Plädoyer für die Familie. Das ist auch alles wichtig und gut, aber in Sachen Haupthandlung gab es wenig bis keine Bewegung. So bleibt es insgesamt doch recht undramatisch und ohne die tolle Richter-Traumszene wäre das bei mir unter die drei Kronen gegangen.

Bilder: usa

-->