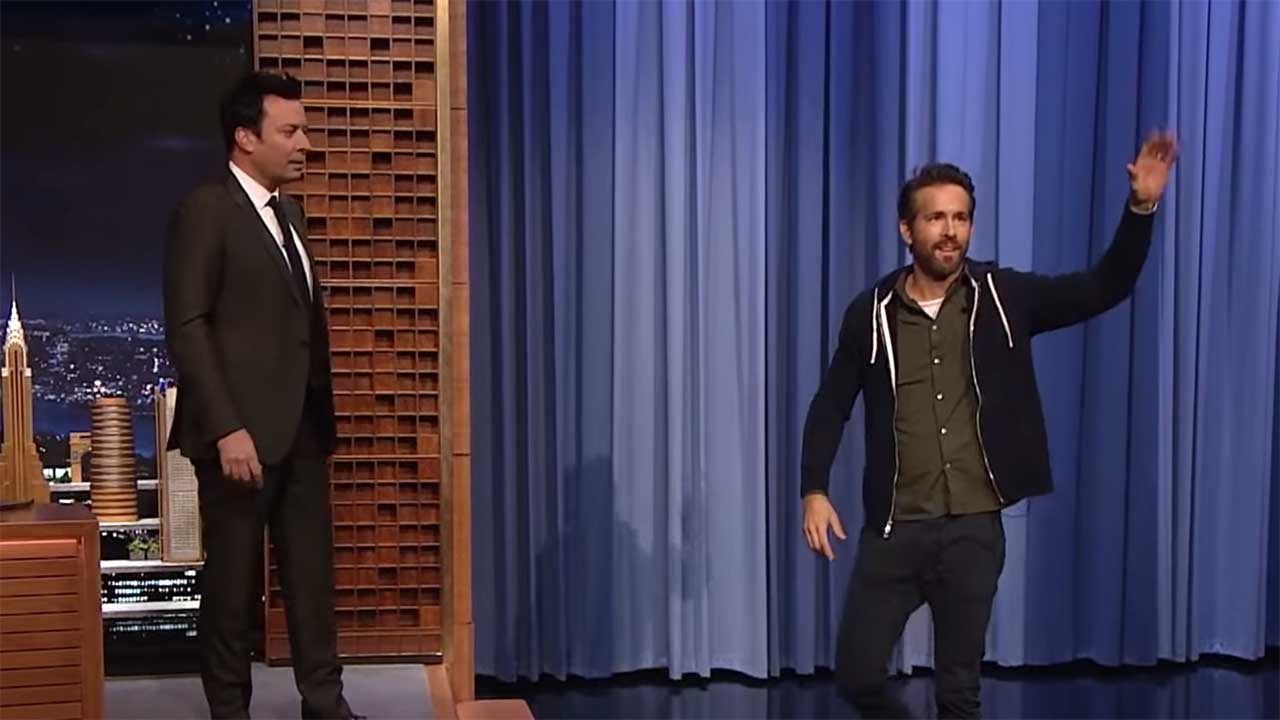 Wie beneidenswert reichhaltig die amerikanische Late-Night-Show-Szene ist, bemerkt man nicht nur daran, wie viele gute Produktionen da teilweise gleichzeitig laufen, sondern auch daran, was für große Stars sich da die Klinke in die Hand geben. Das führt auch zu tollen Gelegenheiten. So haben gestern die beiden Schauspieler Ryan Reynolds und Will Ferrell einfach mal die Plätze getauscht und so die beiden Jimmys überrascht, die "The Tonight Show Starring Jimmy Fallon" und "Jimmy Kimmel Live" hosten. Bei Fallon bin ich mir ja nie so wirklich sicher, was da jetzt echte Reaktion und was übertriebenes Schauspiel ist, aber insgesamt ist das ein interessanter Coupe, um den Promo-Wert für alle Beteiligten und die daran hängenden Produktionen zu erhöhen. Die beiden Videos hier trenden aktuelle weltweit auf YouTube, auch weil die beiden sehr unterhaltsam über die Produktionen des jeweils anderen (Reynolds Netflix-Film "Red Notice" und Ferrells Apple-Serie "Der Therapeut von nebenan") reden. Aber seht selbst!
"Ryan Reynolds shows up to save the day when Will Ferrell bails on his interview and talks about his marriage to Blake Lively and the plot of Ferrell's show The Shrink Next Door."
"Ryan Reynolds was supposed to be on the show tonight, but Will Ferrell is a true friend and showed up to fill in for Ryan because he couldn't make it. Will answers all of Jimmy's questions for Ryan including topics like his new movie Red Notice on Netflix, his wife Blake Lively, the costumes his three daughters wore on Halloween, his incredible workout regimen, and his new love of rapping."
Das ist doch mal ein schöner PR-Coup gewesen, oder? Ich gehe wie gesagt nicht davon aus, dass das jetzt wirklich überraschend für viele Leute gewesen sein dürfte. Immerhin besuchen die Hosts der Late Night Shows in der Regel ihre Gäste kurz Backstage, bevor die Aufzeichnung beginnt, vor allem bei so namhaften. Sollten da wirklich ein bis zwei Jimmys im Unklaren gewesen sein, würde ich das noch mehr feiern als eh schon. Denn so ist es zumindest für alle Gäste und Zuschauer:innen eine gelungene Überraschung gewesen! Und vielleicht ja sogar für einen Großteil der jeweiligen Fernseh-Redaktions-Teams, wer weiß. Für Furore hat die Aktion allemal gesorgt, haben die beiden Videos doch direkt die Trends erobert und ganz nebenbei gezeigt, dass auch vermeintlich konkurrierende TV-Formate gleichen Genres sich gegenseitig nach Oben treiben und zusammenarbeiten können. Sehr schön!