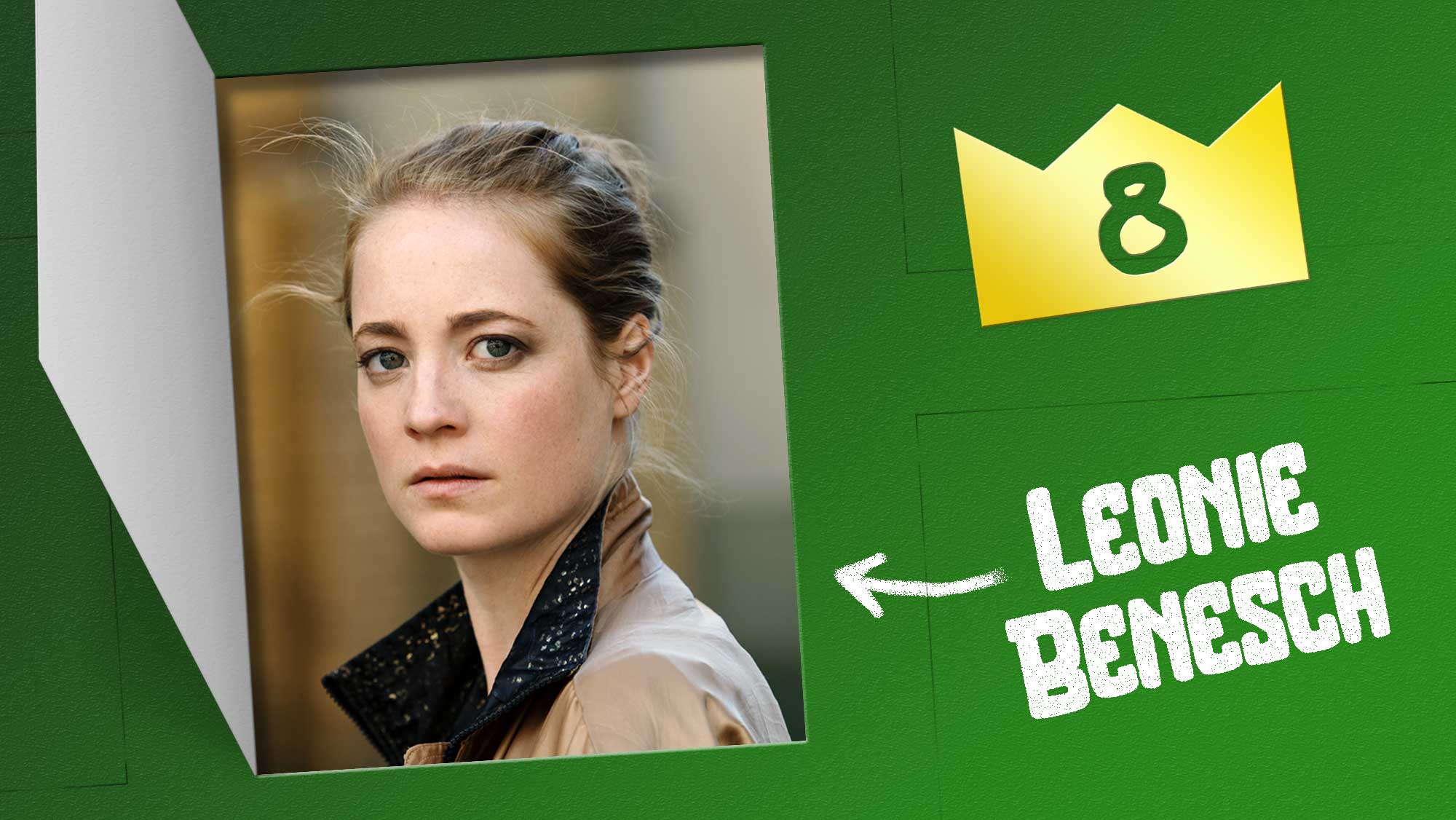 Heute öffnet sich schon Tür Nummer 8 für euch und natürlich gibt es wieder ein wunderbares Interview für euch. Aber haltet wie immer auch die Augen offen und sucht den Buchstaben, der euch einen Schritt dichter an die Lösung unseres "sAWEntskalenders" bringt.
INFO:
Im "
sAWEntskalender
" gibt's jeden Tag ein Türchen mit einem neuen Interview – und
tolle Preise für euch
! In jedem Türchen können Buchstaben versteckt sein, die zusammengesetzt ein Serienzitat ergeben. Viel Spaß beim Lesen und Buchstabensuchen!
Das heutige Interview ist mit einer jungen Schauspielerin, die bereits den Sprung ins internationale Seriengeschäft geschafft hat. Aber erstmal zurück zu den Anfängen. Leonie Benesch wurde 1990 in Hamburg geboren und konnte ihren ersten großen schauspielerischen Erfolg bereits im Jahr 2009 verzeichnen. Der Film "Das weiße Band – Eine deutsche Kindergeschichte", in dem Benesch eine der Hauptrollen spielte, erhielt beim Festival de Cannes die Palme d'Or als Bester Film. Von 2013 bis 2016 studierte Leonie Benesch an der Guildhall School of Music and Drama in London, wo sie sich auch im Theatherumfeld betätigte. Der große Durchbruch gelang Benesch im Jahr 2016 mit ihrer Rolle in der deutschen Erfolgsserie "Babylon Berlin". Kurz darauf folgte der internationale Durchbruch in einer kleinen Rolle in "The Crown". Es folgten weitere Serienrollen unter anderem in "Spy City" und "Around the World in 80 Days".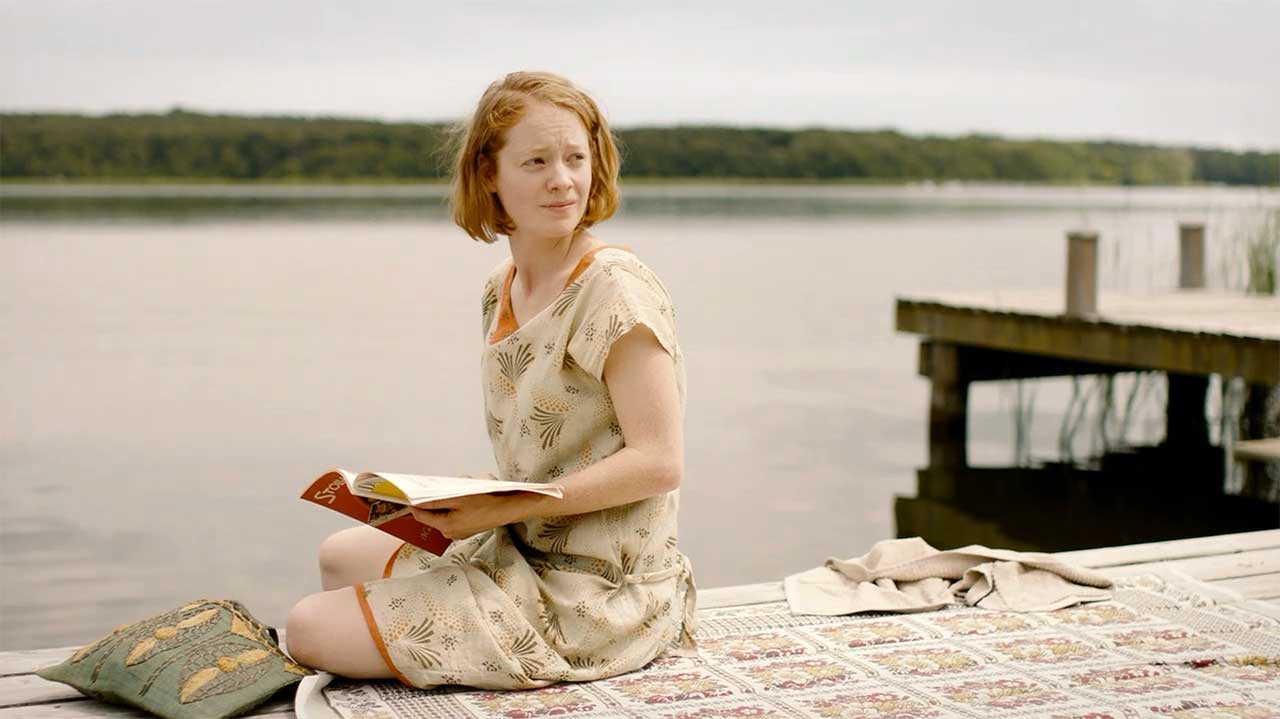 Interview mit Schauspielerin Leonie Benesch
Welche Serie hast du zuletzt gesehen?
Ich schaue gerade die neue Staffel "Succession". Unglaublich. Unfassbar gut.
Dein absoluter Serien-Geheimtipp?
Ich schreie es von allen Dächern, aber gerade in Deutschland ist es nicht so bekannt: "I may destroy you".
Mit welcher Serienfigur kannst du dich am besten identifizieren und warum?
Oh das finde ich unmöglich zu beantworten. Mit den Rothaarigen?
Woran arbeitest du zurzeit, was ist dein nächstes Projekt?
Ich habe gerade "Der Schwarm" abgedreht und direkt danach einen kleinen feinen Arthaus Film. Und jetzt in diesem Moment arbeite ich daran, meine Freunde zu sehen. Mit meiner Katze abzuhängen. Bücher zu lesen. Zu schlafen.
Kannst du uns eine Anekdote vom Set/von einer Produktion erzählen?
Die Kamele bei "Around the World in 80 Days" waren störrischer und herrischer als jede:r Hauptdarsteller:in die mir je begegnet sind.
Wie bist du zur Film-/Serienbranche gekommen?
Ich war schon als Kind besessen und habe mich mit einer gesunden Mischung aus Glück und purer Sturheit und einer ordentlichen Portion Geduld und Fleiß irgendwie da eingefunden, wo ich gerade bin.
Was zeichnet deiner Meinung nach eine gute Serie aus?
Die Geschichte, die Besetzung, die Tonalität, die Liebe zum Detail.
Welcher Teil deiner beruflichen Tätigkeit erfährt viel zu wenig öffentliche Aufmerksamkeit?
Das Warten.
Bingen oder Häppchen?
Bingen!
O-Ton oder Synchro?
O-Ton!!! IMMER!!! NIEMALS SYNCHRO!!!! Das ist ein Thema bei dem ich sehr schnell sehr wütend werden kann.
Sonntagabend: lineares TV oder Štreaming?
Streaming.
Was läuft bei dir an Weihnachten (Weihnachtsfolge/Weihnachtsfilm)?
Hmm… ich bin kein großer Weihnachtsfan, daher habe ich sowas nicht. Letztes Jahr glaube ich "Knives Out". Und das Jahr davor "Shrek". Dieses Jahr eventuell tatsächlich "Around the world in 80 days".
DANKE FÜR DAS INTERVIEW!
Buchstaben gefunden?
Wie im Gewinnspiel-Beitrag zum "sAWEntskalender" erläutert, kann jeden Tag ein gesuchter Buchstabe im Türchen-Beitrag versteckt sein. Hast du ihn/sie gefunden oder bist dir sicher, dass es keinen gibt? Dann schreib uns die Tages-Lösung über das Kontaktformular hier und sichere dir bei richtiger Einsendung ein Gewinn-Los:
Wie ist welcher Buchstabe versteckt?
Lösungszitat erkannt?
Solltest du mithilfe der bisher entdeckten Buchstaben das gesuchte Serienzitat erraten haben, schick uns deinen Lösungsversuch über das Formular im großen Gewinnspiel-Beitrag (ganz unten). Dort gibt es auch alle Infos zu den Preisen und zum Ablauf des Gewinnspiels.

Bilder: Jeanne Degraa (via homebase Agentur), Sky / ARD Degeto

-->