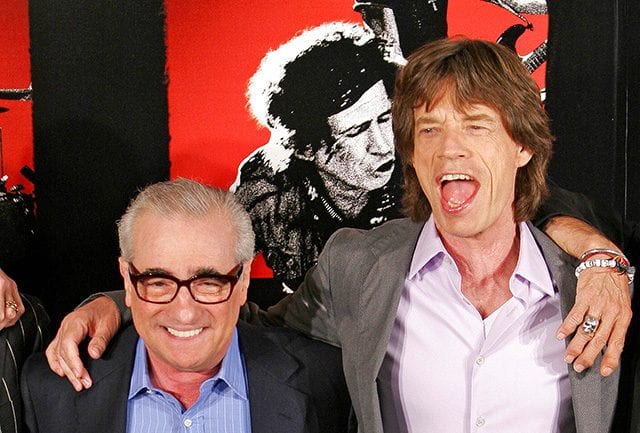 Martin Scorsese und Mick Jagger.
Martin Scorsese ("Boardwalk Empire") und Mick Jagger gehen in Serie: Deren bislang unbetiteltes Rock'n'Roll-Projekt erhält nach der Produktion der Pilotfolge eine erste Staffel. Neun weitere Folgen sind geplant. Mit an Bord ist Produzent Terence Winter ("Boardwalk Empire", "Die Sopranos"). Auch die Cast-Zusammensetzung steht jetzt fest.
Paul Ben-Victor ("Vegas", "My Name is Earl"), Birgitte Hjort Sørensen ("Borgen", "Inspector Barnaby"), J.C. MacKenzie ("Dark Angel") und James Jagger (ja, Mick Jaggers Sohn) spielen im HBO-Projekt, das im New York der 70er Jahre angesiedelt ist. Sex, Drugs and Rock'n'Roll, viele Jahre auch eine passende Beschreibung für Jaggers Band The Rolling Stones, werden hier eine zentrale Rolle spielen. Im Mittelpunkt steht Platten-Label-Chef Richie Finestra (gespielt von Bobby Cannavale, "Boardwalk Empire", "Six Feet Under"), der versucht, seinem Label wieder Leben einzuhauchen. Olivia Wilde ("Skin", "Dr. House") spielt Finestras Frau. James Jagger wird Kip Stevens darstellen, den Lead-Sänger der Punk-Band Nasty Bits. MacKenzie spielt Skip Fontaine, Richies Label-Partner bei American Century Records.
Mick Jagger hat bereits vom Set des Serienpiloten getwittert:
On the set of the HBO pilot directed by Marty Scorsese – somewhere in long island! Mick pic.twitter.com/iqcQPr6z7T

— Mick Jagger (@MickJagger) July 25, 2014
-->